Sia's Film Controversy Explained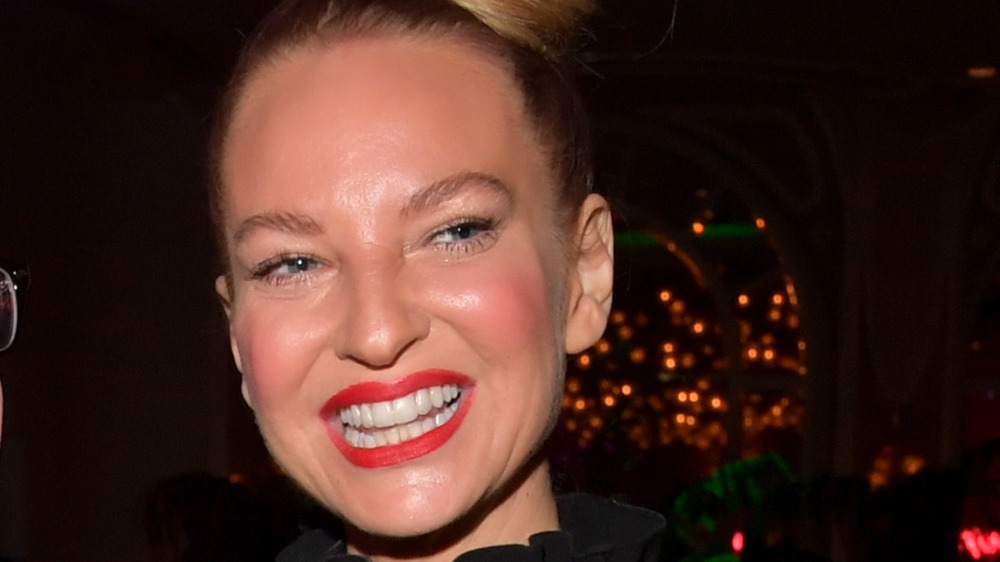 Lester Cohen/Getty Images
Singer Sia's feature-length directorial debut has had a divisive reception. The film, titled Music, stars Kate Hudson, Leslie Odom Jr., and Sia's long-time collaborator Maddie Ziegler. The synopsis, per IMDb, reads: "Zu (Hudson) is newly sober when she receives news that she is to become the sole guardian of her half-sister named Music (Ziegler), a young girl on the autism spectrum."
The film — which is a musical — is Hudson's first in three years, and she shaved her head for the role, per Time Out. It wasn't the Almost Famous actress that stirred controversy, though; as covered by IndieWire, after the trailer for the movie dropped many viewers took issue with Sia casting a neurotypical person in the title role. In an interview with Australia's News First (via Yahoo! Entertainment), the "Chandelier" singer said the character was based on the struggles of her "neuro atypical friend" and that she "made this movie with nothing but love for him and his mother." Sia added that she needed a trained dancer for the lead character.
During an interview on Australia's The Sunday Project (via Billboard), Sia was asked about the casting controversy, and the singer said she had no interest in making the film without including Ziegler. "I mean, it is ableism I guess as well, but it's actually nepotism ... I wouldn't make art if it didn't include her," she said.
The film would go on to receive even more backlash, which prompted a response from the director. 
Sia offers an apology
Sia openly defended her choice to cast Maddie Ziegler when she responded to a tweet from actress Bronagh Waugh who asked why a "disabled actor" was not given the part (via Billboard). In the since-deleted tweet reply, the singer said it was "cruel" and "not kind" to cast someone in the character's "level of functioning" in the physically-demanding role.
More controversy arose as fans took issue with a scene in the trailer that shows Ziegler's character being restrained. Sia issued an apology with a series of tweets that were later deleted. "I'm sorry," she wrote (via Daily Mail). "I promise I have been listening," the director wrote in a follow-up tweet. She said the film will open with a warning, reading, "MUSIC in no way condones or recommends the use of restraint on autistic people." In addition to the warning, Sia said she would "remove the restraint scenes from all future printings," and added, "I listened to the wrong people and that is my responsibility, my research was clearly not thorough enough, not wide enough."
Despite the public backlash, the film still nabbed two Golden Globe nominations including Best Motion Picture in the Musical or Comedy category, and Kate Hudson earned a Best Actress nomination in the Musical or Comedy category. After hearing about the nomination, the actress wrote, "Right now I am beyond grateful and speechless" in an Instagram post that included a photo of her and Ziegler hugging Sia.