The Real Reason Trump Resigned From The Screen Actors Guild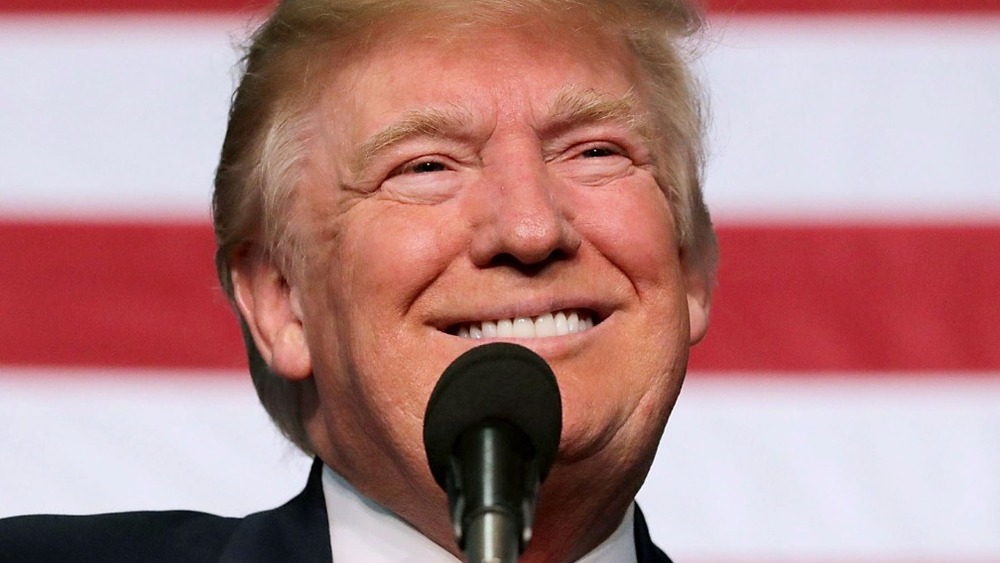 Chip Somodevilla/Getty Images
Former President Donald Trump resigned from the Screen Actors Guild after the union's threats to expel him. Fox News obtained Trump's resignation letter, written in a style the former leader became famous for on Twitter.
Fox News reported that the resignation letter was sent to SAG President Gabrielle Carteris. The union also posted Trump's letter on the SAG-AFTRA website. The former president began his letter, "I write to you today regarding the so-called Disciplinary Committee hearing aimed at revoking my union membership. Who cares!"
The letter continued in typical Trump fashion, "While I'm not familiar with your work, I'm very proud of my work on movies such as Home Alone 2, Zoolander and Wall Street: Money Never Sleeps; and television shows including The Fresh Prince of Bel-Air, Saturday Night Live, and of course, one of the most successful shows in television history, The Apprentice — to name just a few!" 
Keep scrolling to read more on why Trump resigned from the Screen Actor's Guild after being a member of the union since 1989 (via Associated Press).
Donald Trump resigned before SAG kicked him out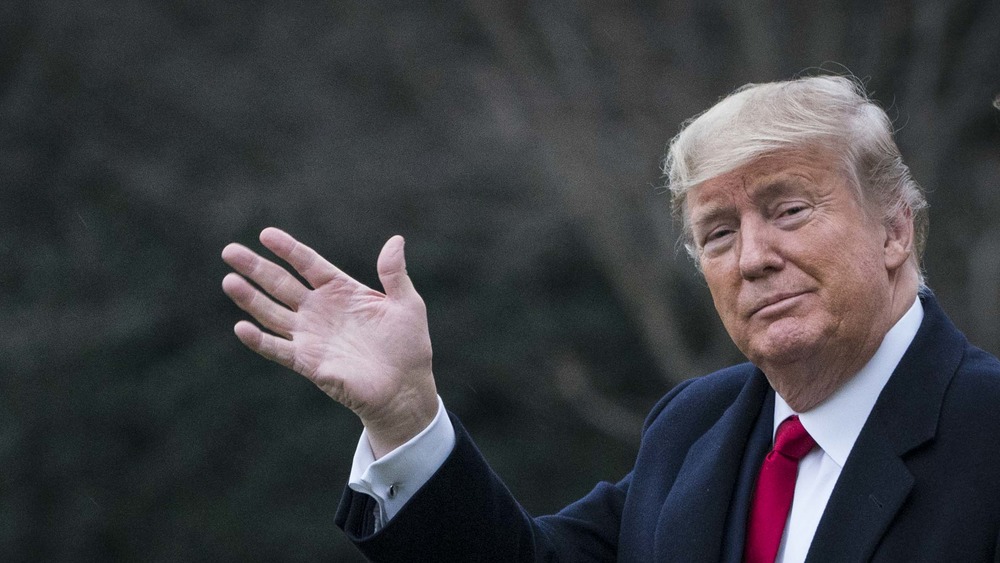 Sarah Silbiger/Getty Images
Former President Donald Trump resigned from the Screen Actors Guild shortly after the union's board announced that they were considering expelling him due to his role in the Capitol riots. Trump was also accused of "sustaining a reckless campaign of misinformation aimed at discrediting and ultimately threatening the safety of journalists, many of whom are SAG-AFTRA members," per Associated Press.
Rather than wait for the union's verdict, on Feb. 4, 2021, Trump sent his resignation to the organization's president, and the letter is posted on the SAG-AFTRA website. Trump began by insulting the union but moved on to listing his self-proclaimed contributions in the middle portion of the letter, writing, "I've also greatly helped the cable news television business (said to be a dying platform with not much time left until I got involved in politics), and created thousands of jobs at networks such as MSNBC and Fake News CNN, among many others."
The former president ended his letter by writing, "Your organization has done little for its members and nothing for me — besides collecting dues and promoting dangerous un-American policies and ideas... I no longer wish to be associated with your union."
According to Fox News, the union replied to Trump's letter with two words, "Thank you."