Trump's Team Reveals Whether He'll Attend His Impeachment Trial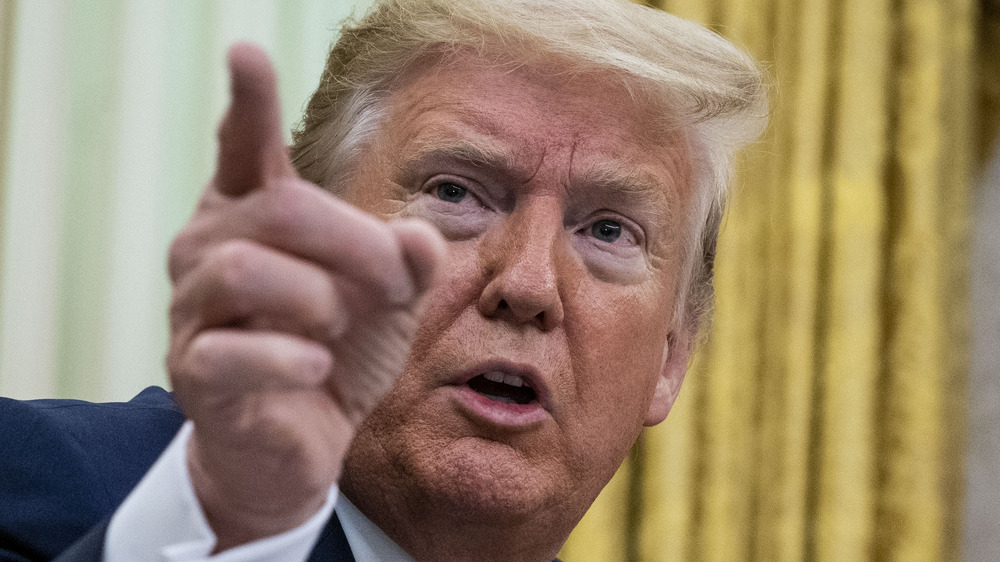 Pool/Getty Images
He might have jet-setted to Florida following his stint as president, but will Donald Trump return to Washington, D.C., sooner than expected? With his second impeachment trial set for Feb. 8, 2021, just one month after the insurrection on Capitol Hill, people want to know whether the businessman will attend. He was notably absent for his first impeachment trial in December 2019, when he got acquitted by the Senate on charges of power abuse, per TIME.
However, the house impeachment managers are doing what they can to ensure Trump's attendance this time around, with Lead Impeachment Manager and Maryland Rep. Jamie Raskin, sending a personal letter to the former president asking him to attend and testify. "In light of your disputing these factual allegations, I write to invite you to provide testimony under oath, either before or during the Senate impeachment trial, concerning your conduct on January 6, 2021," Raskin wrote, referring to Trump's formal response to the article of impeachment issued on Feb. 2, 2021, per the Daily Mail. According to Raskin, Trump "denied many factual allegations set forth in the article of impeachment," adding, "You have thus attempted to put critical facts at issue notwithstanding the clear and overwhelming evidence of your constitutional offense."
So what else did the letter say and how has Trump responded to the request? Keep on reading to find out.
Donald Trump's allies come out in his defense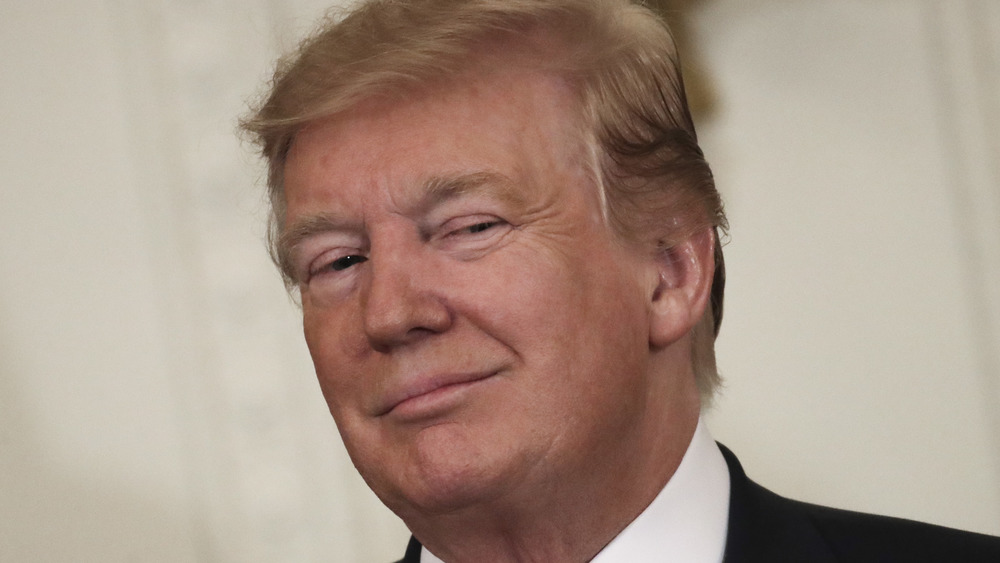 Drew Angerer/Getty Images
In Maryland Rep. Jamie Raskin's request to get Donald Trump to appear at the trial, he noted that not showing might be a bad look. "If you decline this invitation, we reserve any and all rights, including the right to establish at trial that your refusal to testify supports a strong adverse inference regarding your actions (and inaction) on January 6, 2021," per the Daily Mail.
However, South Carolina Sen. Lindsey Graham, a Republican, was adamant about not having witnesses at the trial. He stated during an appearance on Fox News, "You open up Pandora's Box if you call one witness." Regardless, for Trump to be impeached by the Senate, at least 17 Republicans must vote with all 50 Democrats, but several of Trump's allies are arguing that the trial is unjust since he is no longer in office. Specifically, Kentucky Sen. Rand Paul, a Republican, proposed a resolution to Congress stating the trial was unconstitutional. It didn't pass, but 45 Republican senators voted in favor of it. Despite no longer being president, the pre-trial brief argues "there is no 'January exception' to the Constitution," and states impeachment is pertinent since it would prevent Trump from holding office again. "We must protect the Republic from any future dangerous attacks he could level against our constitutional order," the brief reads.
So how has Trump reacted to the new development? Well, his attorneys called it a "public relations stunt," according to The Hill. And his advisor confirmed the ex-president will not testify. There you have it, folks.