Who Are Christopher Plummer's Ex-Wives?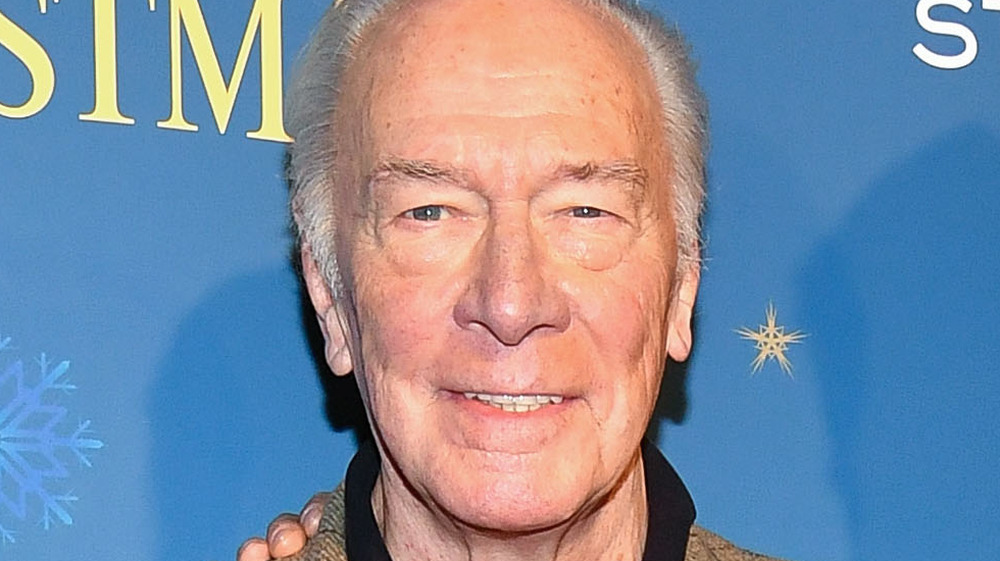 Dia Dipasupil/Getty Images
Screen legend Christopher Plummer died on Feb. 5, 2021 at the age of 91 after enjoying an iconic career and making an indelible mark on the entertainment industry. According to a statement from his agency, ICM Partners, the actor passed peacefully at home, per The Hollywood Reporter. The outlet reported that "Elaine Taylor, his wife and best friend for 53 years, was by his side." 
Although he spent over five decades with Taylor, Plummer was married twice before. So who were the other women who married the Hollywood icon?
In 1955, Plummer was working on the Broadway play The Dark is Light Enough, and during the play's run, he met actress Tammy Grimes, per Broadway.com. The two were married a year later in 1956. Originally from Massachusetts, Grimes had a prolific acting career herself. As reported by The New York Times, she made a name for herself when she portrayed the titled character in The Unsinkable Molly Brown, a play about a woman who survived the sinking of the Titanic. Grimes nabbed a Tony Award for the role, and later won a second Tony for her performance in 1969's Private Lives. In 1966, the actress was given her own sitcom entitled The Tammy Grimes Show. She also appeared in several films including High Art, Last Unicorn, and Slaves of New York, but performing on stage was where her heart was.
Plummer and Grimes divorced in 1960, but not before having a child together. Afterward, Plummer got married once again.
Christopher Plummer was married three times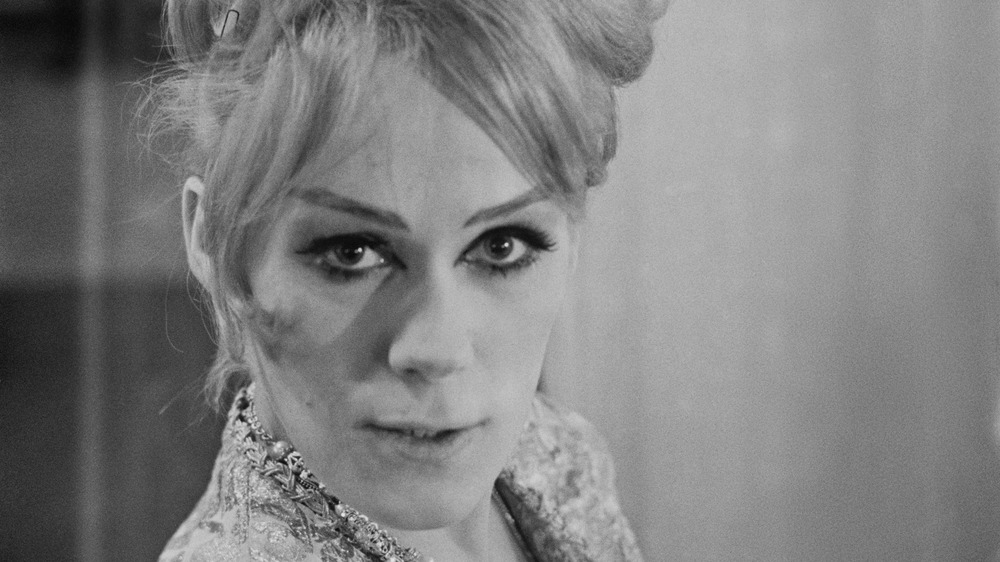 Larry Ellis/Getty Images
Christopher Plummer is survived by his daughter and only child, Amanda Plummer. In 1957, Plummer and his then-wife, Tammy Grimes (pictured above), welcomed their daughter into the world, per NBC News. According to a 1981 feature piece in The New York Times, the acting legends never wanted their daughter to follow in their footsteps. Amanda enjoyed her first taste of acting success when she was 24 years old when she starred in A Taste of Honey on Broadway. The actress spoke to the publication about the frustration of being a Plummer. "My mistakes are my mistakes," she told the outlet, "My growth is my growth. I don't want to be compared to my parents."
After his split from Grimes, Plummer spent time in England, and it was there he met his second wife, Patricia Lewis. As reported by Toronto Life, Plummer and Grimes' relationship had a harrowing start as she was severely injured after crashing her car in front of Buckingham Palace. Plummer stayed by the entertainment journalist as she recovered from the injuries, which included a shattered jaw and "a blood clot on her brain." The two were married in 1962, even though Lewis' hair had not grown back from procedures following the accident, and her body was still in recovery.
Their marriage lasted five years, and the couple divorced in 1967. Three years later, Plummer tied the knot with Elaine Taylor, and the two remained married until his death.