The Truth About Cardi B's Acne Struggle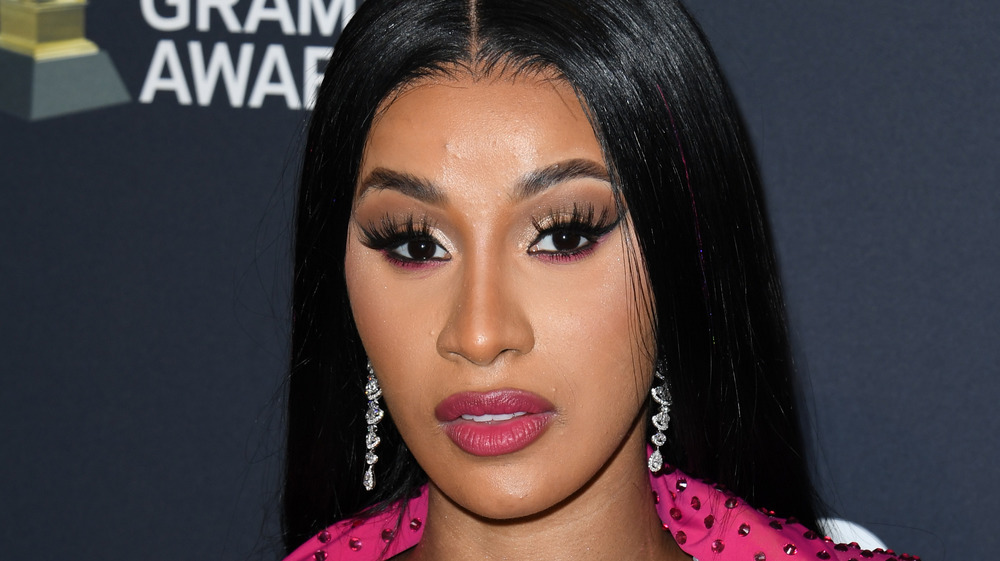 Jon Kopaloff/Getty Images
Cardi B may be rich and famous, and she's transformed quite a lot from her younger years. But she's also dealt with both incredible highs and difficult lows along the way. And while other celebrities might choose to keep their personal lives — including their hardships — under wraps, Cardi is relatively open about what she deals with in her life. For instance, along with the fact that Cardi has addressed how she escaped from gang life, she has also been honest about the status of her (on-again-off-again) relationship with her husband, Offset, as well as the fact that she faced postpartum depression following the birth of her daughter, Kulture.
With all of that in mind, Cardi's incredibly honest ways are perhaps why it shouldn't be surprising to find out that she's also been open about dealing with acne. In fact, when she was having issues with her skin and no luck when it came to finding relief, she fully reached out to her fans for help.
Cardi B has tried everything when it comes to acne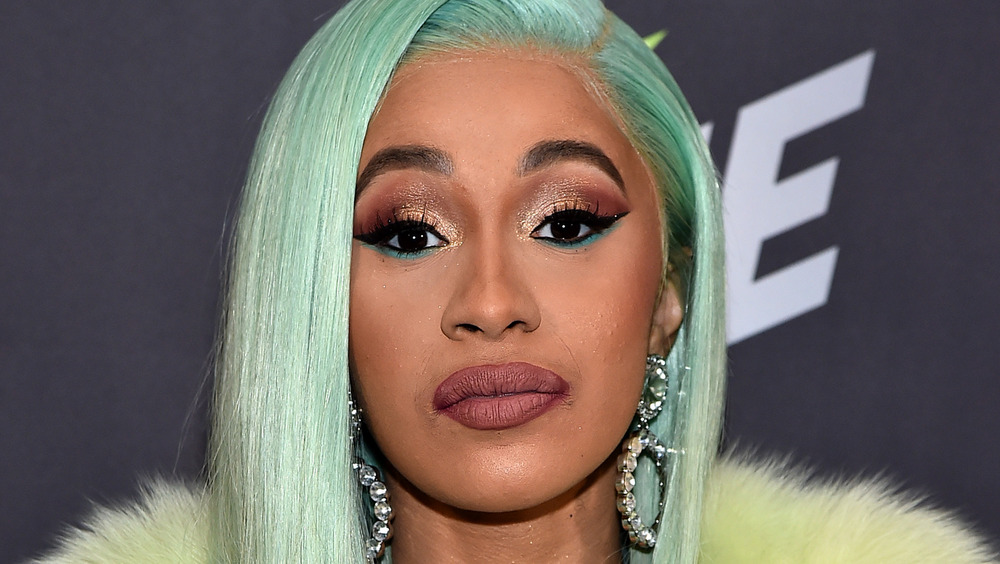 Theo Wargo/Getty Images
In January 2021, Cardi B decided to take her acne issues to her fans with the hope that they could offer her advice. "I been breaking out lately and my face is extremely dry. I don't think these products are working. I think it's the water out here," the rapper tweeted. She then asked her followers, "What are some good products for little blackheads, breakouts, and dry skin on your face?" Cardi also shared a photo of what she was dealing with along with writing, "This is my cheek ... It's been happening for like 3 months now ...Sh** really is uncomfortable." People noted that the skin pic appeared to show "inflamed breakouts and clogged pores."
When Cardi's followers suggested certain products — such as CeraVe facial cleansers and moisturizing lotion — the star explained that none had worked for her. When another fan mentioned "retinol 1-2%," Cardi revealed that she had been given just that by a dermatologist a couple of weeks earlier, but her "face was so dry and it burn," which is something that she doesn't have time to deal with.
In the end, Cardi was ready to take things to the next step, tweeting that she was ready to go to another professional. She ended up at the office of a popular Los Angeles-based esthetician for a restorative "bomb a** facial." Let's hope she's feeling more comfortable in her skin soon!