Alyssa Milano Called Out For Response To AOC's Emotional Video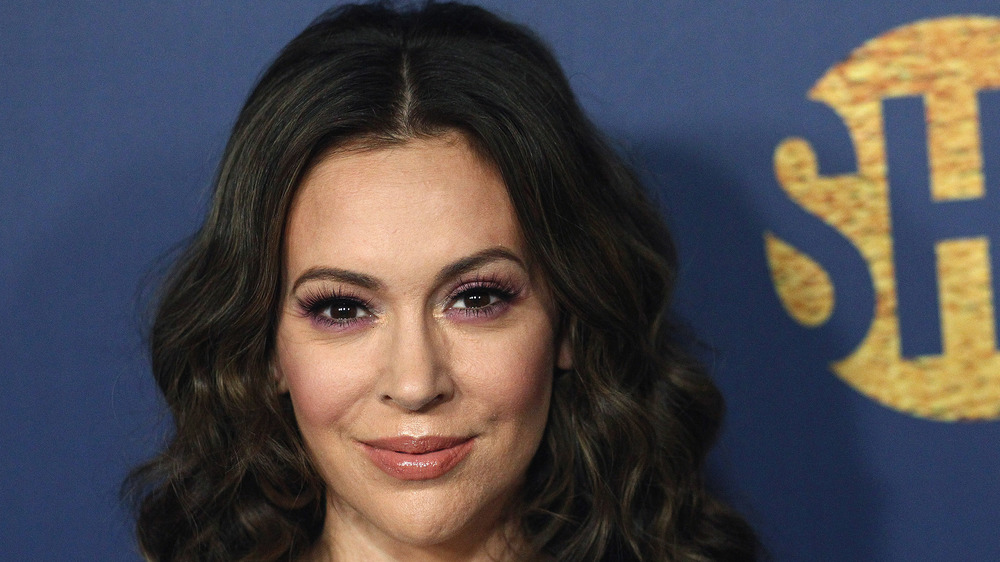 Tommaso Boddi/Getty Images
When Rep. Alexandria Ocasio-Cortez was on Instagram Live recounting her traumatic experience during the insurrection on the US Capitol building on Jan. 6, 2021, many followers left comments in support of her. "you're one of the strongest people in congress," one user commented under her live broadcast (via Independent). Another user wrote that AOC needed to protect herself. However, the comment that caught the most attention — and not for good reason — was from actress Alyssa Milano, who cracked a joke about AOC hiding with Rep. Katie Porter during the lockdown in congress.
"At any point did Katie pull out her whiteboard?" Milano commented while AOC was talking about her near-death experience hiding Porter's bathroom during the riots (via JustJared). The outlet noted that Porter is known for using a whiteboard during congressional hearings.
The comment came as a surprise to many fans who thought Milano would have been more sympathetic considering she, like Ocasio-Cortez, has been a victim of sexual abuse and trauma. "I think it's important for us in positions where we can speak on a platform to show that coming to terms with [sexual assault]," Milano explained about her decision to speak out about her abuse on The View in 2019. "So much goes into the thought of admitting this, not only to the world but to yourself."
While AOC has not addressed Milano's comment, many others have. Keep scrolling to find out what they said and how Milano responded.
Alyssa Milano's comment was insensitive and 'annoying'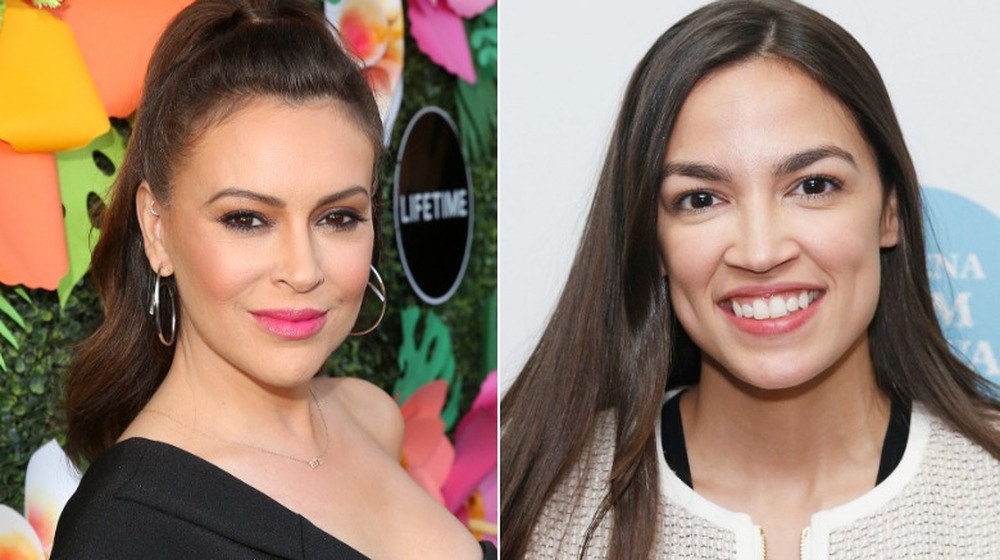 Jesse Grant, Lars Niki/Getty Images
At the time that Alyssa Milano commented on Rep. Alexandria Ocasio-Cortez's Instagram Live, the congresswoman was talking about the harrowing experience of finding a place to hide in Rep. Katie Porter's office after a close encounter with Capitol police. "I just started to hear these yells: 'Where is she? Where is she?' ... This was the moment where I thought it was over," Ocasio-Cortez recalled of the early minutes in lockdown. She then was told that the man calling for her was a Capitol police officer who was there to escort her to safety but didn't give her any specifics (via CNN). "Did he not give us the extraction point location because he forgot, or was he trying to actually put us in a vulnerable [...] situation?" Ocasio-Cortez said (via ET) in retrospect.
Needless to say, Milano's comment came at the wrong time and was deemed insensitive by many of the people who watched the live stream. "Not Alyssa Milano saying this while AOC describes being nearly murdered..." one user tweeted. "AOC is literally talking about her fearing for her life, but leave it to Alyssa Milano to be as annoying as ever in the comments," another user wrote. Even Big Brother star Andy Herren had harsh words for Milano, writing "Worms!!!! For!!!! Brains!!!! My GOD."
For her part, Milano didn't address the backlash but tweeted that AOC's livestream was "incredibly difficult to watch and digest," and added that insurrectionists should be held accountable for their actions.
This isn't Alyssa Milano's first social media gaffe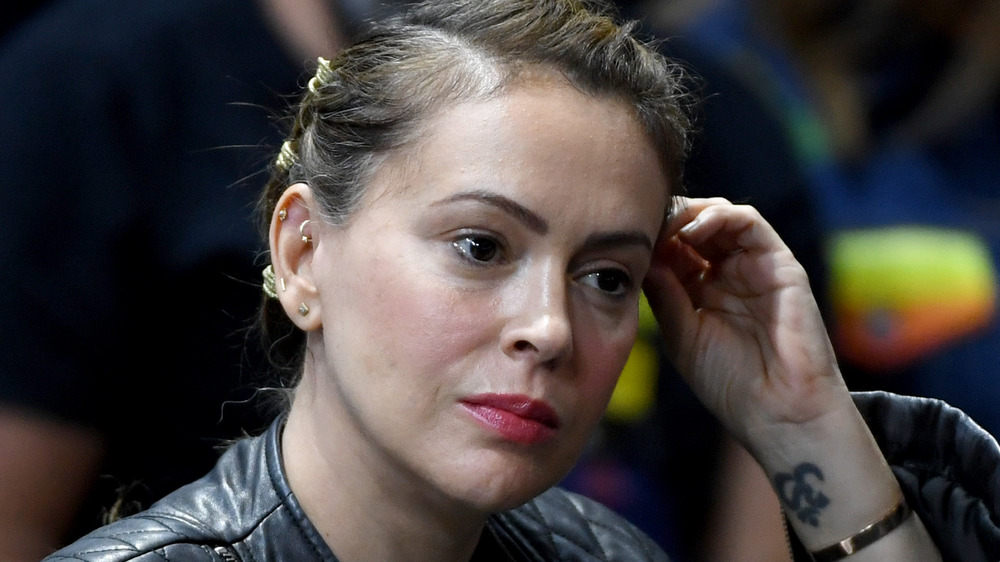 Ethan Miller/Getty Images
Alyssa Milano's joke on Rep. Alexandria Ocasio-Cortez's Instagram live wasn't the first time the actress has been in hot water for her comments. The Charmed star landed herself in hot water in March 2019 when a user questioned her sexuality after she tweeted about International Women's Day (via USA Today). "I'm trans. I'm a person of color. I'm an immigrant. I'm a lesbian. I'm a gay man. I'm the disabled," Milano tweeted in response. "I'm everything. And so are you, Kirk. Don't be afraid of what you don't know or understand. No one wants to hurt you. We are all just looking for our happily ever after."
People were, again, upset with Milano because she's a straight white woman and has none of those lived experiences. "I understand the spirit of this comment, but claiming you are part of a marginalized group that you aren't a part of is harmful in so many ways," a user tweeted at her.
Unlike her silence towards the AOC comment, Milano did issue a follow up on her identity tweet, saying that she was glad it "invoked conversation" and that she was "sorry" it offended some people.
It seems that these incidents won't deter Milano from voicing her opinions on issues and being her unapologetic self on social media.