Elon Musk Shows Off His Adorable Son With Grimes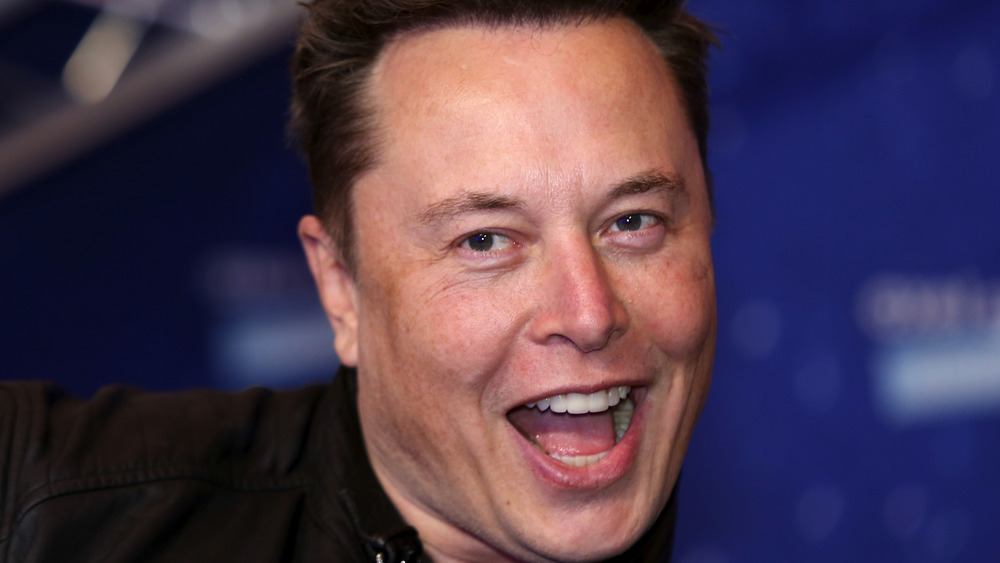 Bloomberg/Getty Images
Elon Musk and Grimes are a bit of a controversial couple, but it's hard to deny how cute their baby is. The Tesla CEO tweeted and Instagrammed a photo of himself holding his son X Æ A-XII on Feb. 6, 2021, and it's clear he loves caring for the little one. In the photo, Musk balances the baby in one arm and a cell phone in the other; the baby is making a silly face as Musk talks on the phone. "The Second Last Kingdom," Musk captioned the photo.
Since X Æ A-XII was born in May 2020, the musician and the SpaceX founder haven't shared many photos of their son. But the weekend of Feb. 6, the notoriously private couple shared multiple photos of the baby. In addition to Musk's picture, Grimes posted an Instagram photo of herself holding her son, though his face is turned away from the camera.
And in January 2021, Grimes shared a photo of when she gave X Æ A-XII a "Viking" haircut in the tub, per Us Weekly. (Even celebrities are doing at-home haircuts during the pandemic!) Musk also shared an Instagram photo of himself holding the baby in July 2020, but for the most part, the couple stays away from posting too many baby pics.
Fans' responses to Musk's February post were largely positive. His tweet brought in more than 460,000 likes, while his Instagram post racked up more than 28,000 likes of its own.
Elon Musk and Grimes changed their son's name for legal reasons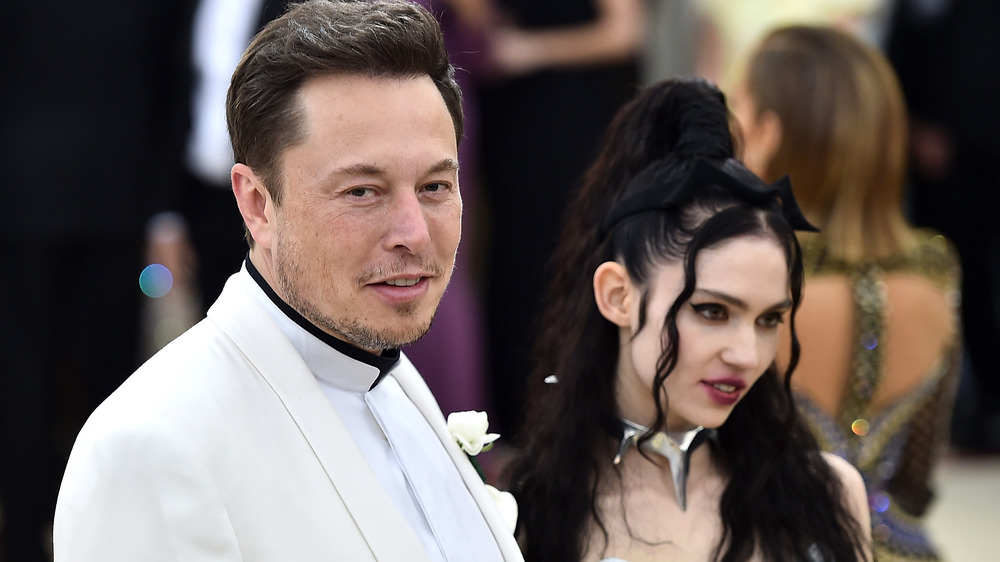 Theo Wargo/Getty Images
The baby's name is still one-of-a-kind, but it's slightly more traditional. It turns out that California rejects birth certificates that feature characters other than the 26 English alphabet letters, so the numbers in X Æ A-12 wouldn't fly. X Æ A-XII is far from a traditional name, but it doesn't actually feature numbers, at least.
As for why Grimes and Elon Musk chose such an interesting name for their son, well, why not? In May 2020, the singer tweeted an explanation for the moniker, though it might leave fans even more confused. "X, the unknown variable," Grimes tweeted. "Æ, my elven spelling of Ai (love &/or Artificial intelligence)." And, finally, there's "A-12 = precursor to SR-17 (our favorite aircraft). No weapons, no defenses, just speed. Great in battle, but non-violent." If none of that makes sense to you, well, you're far from alone.
Name aside, though, it looks like Musk and Grimes are enjoying spending time with their new son, no matter what the rest of the world thinks.