How Britney Spears Feels About Justin Timberlake Today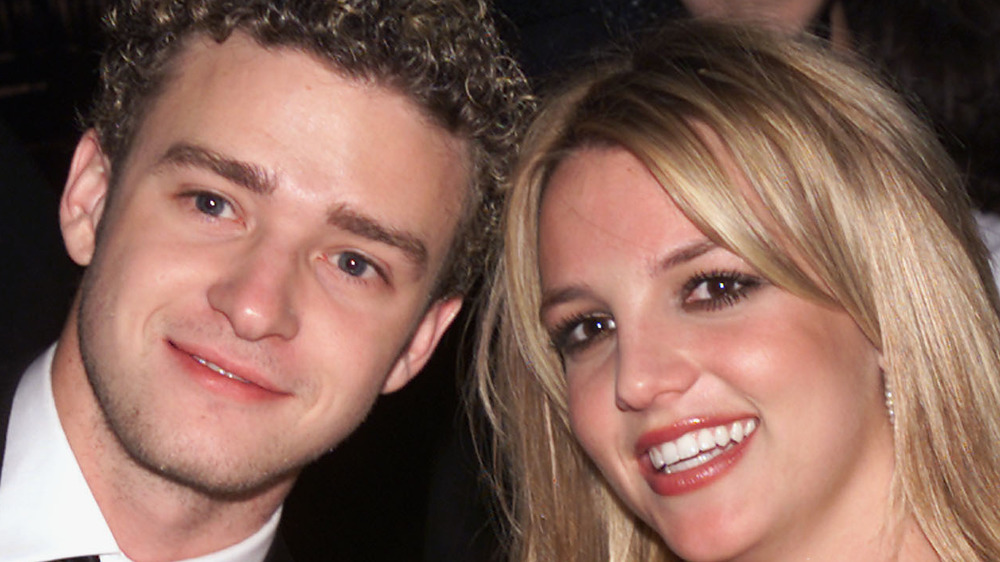 Frank Micelotta Archive/Getty Images
Decades later, how does Britney Spears feel about her 2002 split from Justin Timberlake? It's a question on people's minds in light of the February 2021 premiere of the Framing Britney Spears documentary, where Timberlake doesn't exactly come across as a great guy. And Spears' fans are calling him out. 
Fans have long criticized Timberlake for reportedly "slut-shaming" Spears after their 2002 breakup, as per KQED.org. And now, since the release of the Hulu doc, the conversation has gained new steam. Many fans have tweeted their opinions about Timberlake after seeing the documentary, and they're not exactly positive. But while fans may not be over the years-old drama, it's safe to say both musicians have moved on.
"Britney has been on the receiving end of so much hate through the years, particularly on social media. She would never want her fans to release the hounds on Justin," an unnamed source said to Us Weekly in February 2021. "Hate isn't going to solve anything, regardless of what happened in the past."
As the documentary reminded fans, as per BuzzFeed, Timberlake's "Cry Me a River" music video featured an actress who looked a lot like the pop star. And Timberlake talked about having oral sex with Spears during an interview, according to GQ, which is a pretty clear violation of her privacy. Get more on Spears' (and her fans') thoughts on Timberlake below.
Britney Spears 'does not hold a grudge' against Justin Timberlake, but her fans sure do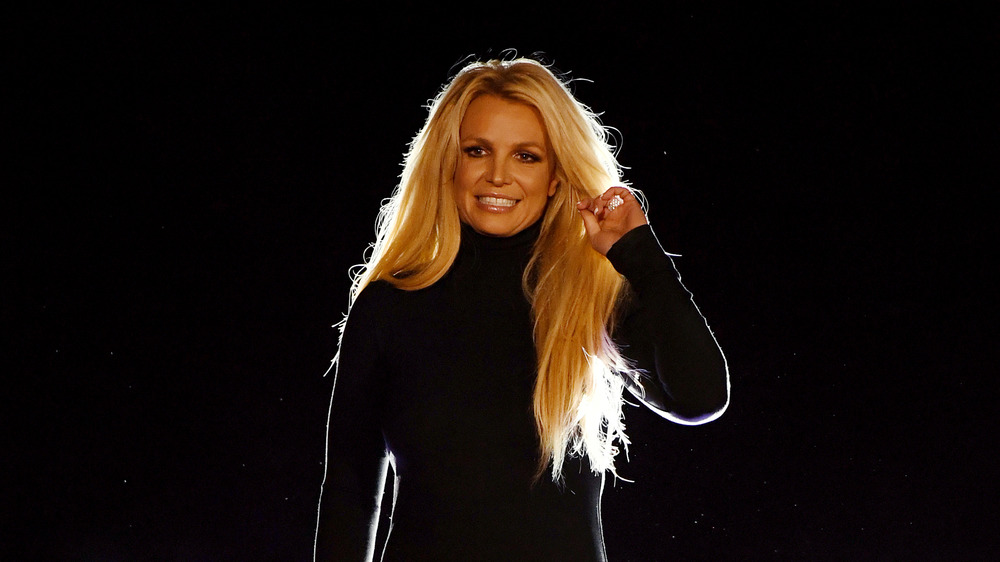 Ethan Miller/Getty Images
While Us Weekly's unnamed source says that Britney Spears doesn't want her fans to go after Justin Timberlake, a lot of them are doing so anyway. "Britney does not hold a grudge against Justin over anything he's said or done," the source told the magazine. "She feels that they were young and in love and both did stupid things when they were together. She was heartbroken when they separated, but it's not something she dwells on now. She's happy and happy for him."
Spears and Timberlake have moved on, but that won't stop her fans from sharing their opinions about the "Can't Stop the Feeling!" singer. "The britney doc coming out super bowl weekend is the perfect storm to finally raze justin timberlake to the ground," tweeted comedian Natalie Walker. "Watching the #BritneySpears documentary and I am legit disgusted by Justin Timberlake and how he dragged Britney through the mud like that. Gross," another person tweeted. Another even wanted the president and vice president to step in. "what is joe biden and kamala harris' plans to finally make justin timberlake pay for his crimes against janet jackson and britney spears," they asked.
The high-profile couple's relationship isn't the main focus of the documentary — it's more about her conservatorship battle — but Spears' fans aren't ready to let Timberlake off the hook just yet.