The Real Meaning Behind Alicia Keys' 'Lift Every Voice And Sing'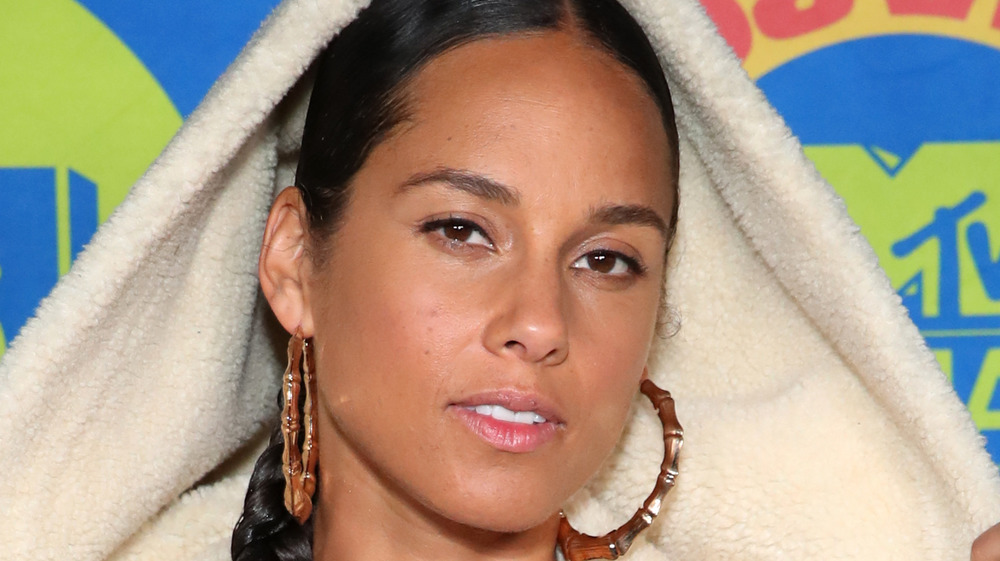 Rich Fury/Getty Images
Before Super Bowl LV even started, the day's entertainment festivities were off to a meaningful start. Alicia Keys appeared in a moving tribute to author and activist James Weldon Johnson's 1900 song "Lift Every Voice and Sing," which the NAACP explains has been called "The Black National Anthem." For more than 100 years, the song has brought listeners the hope for change and equality while also serving as a reminder of all of the injustice the United States has caused Black people.
Captain America actor Anthony Mackie narrated the tribute, per Billboard, stating that Weldon's "words would become a unifying call for hope for a brighter tomorrow." Keys performed the song before the Super Bowl kickoff, surrounded by photos of NFL players with raised fists.
"Sing a song full of the faith that the dark past has taught us / Sing a song full of the hope that the present has brought us / Facing the rising sun of our new day begun / Let us march on till victory is won," the song's lyrics go. And as 2021 kicks off with the first weeks of a new president in office and a Super Bowl that's taking place during a global pandemic, that message is just as apt as it was when Weldon wrote the song. We have a way to go, but the country is moving forward.
Fans loved Alicia Keys' 'Lift Every Voice and Sing' performance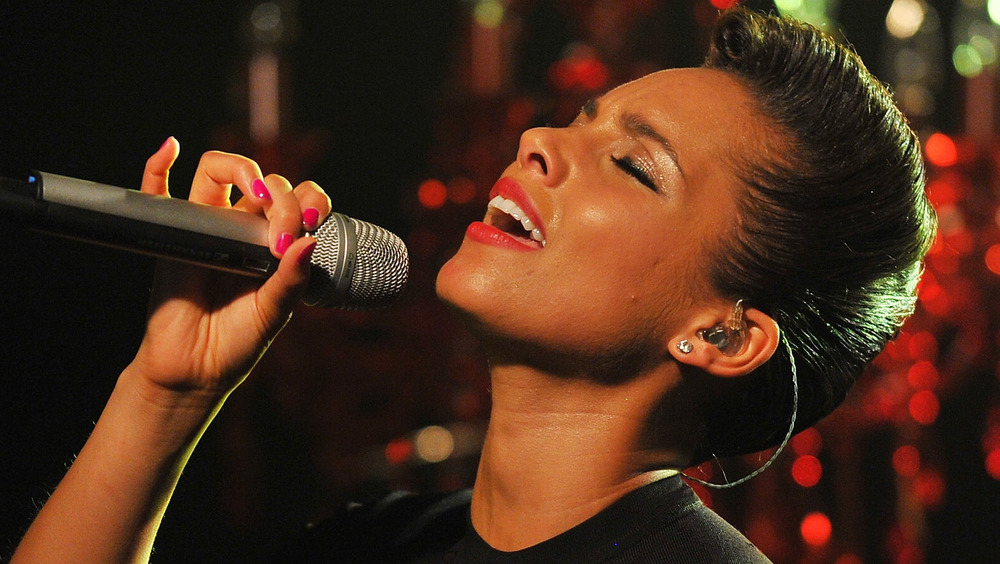 Theo Wargo/Getty Images
After hearing Alicia Keys sing the Black National Anthem, many fans tweeted about how moved they were by the performance. "This @aliciakeys performance of 'Lift Every Voice' has me in tears," one person tweeted. And another person tweeted a video of a young child playing with a toy piano after watching Keys' performance, writing that moments like this are "why representation matters." "The tribute Alicia Keys just did was absolutely beautiful," another person tweeted.
The fact that Keys performed the song at the Super Bowl wasn't lost on fans, either. Football is an American pastime, but the past year alone has seen plenty of turmoil in the United States, including the Black Lives Matter protests following the deaths of Breonna Taylor and George Floyd. So while the Super Bowl is a time of relaxation and fun for many Americans, it's also important to remember that there are still countless issues facing the country and much more work to be done.