The Real Truth About Justin Timberlake's Iconic Punk'd Episode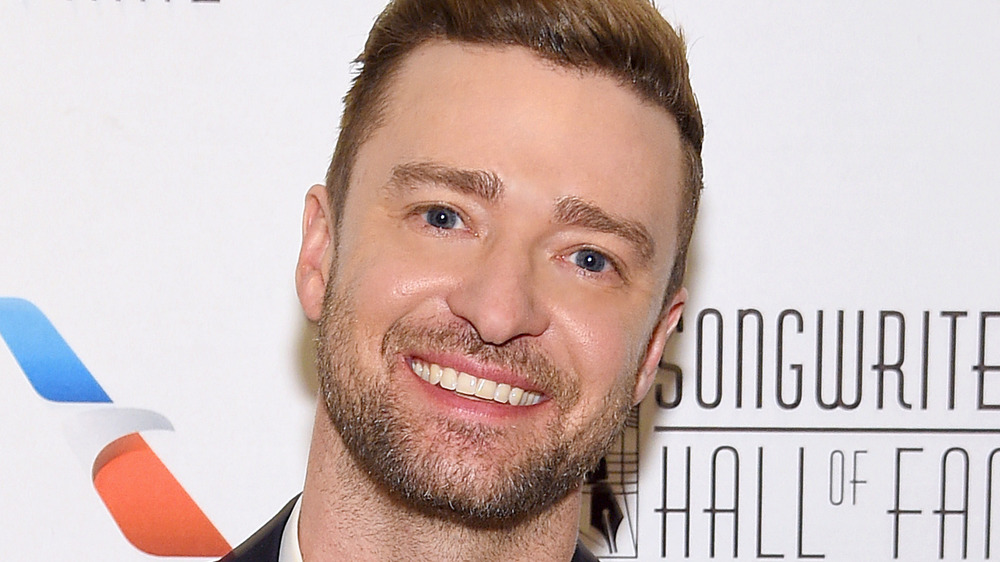 Larry Busacca/Getty Images
Justin Timberlake is best known for being a pop star, but if you are a true MTV devotee you likely know the former *NSYNC star because he cried on Ashton Kutcher's prank show, Punk'd. It was truly one of most iconic television episodes ever and solidified Punk'd as a must-watch show, simply because it provoked such a strong reaction from the young pop star. In January 2021, as a guest on Dax Shepard's podcast, Armchair Expert, Timberlake explained what was going through his mind as the prank played out and it makes the episode all the more legendary. 
In case you missed it back then, the sketch begins with Timberlake finding a whole swath of IRS agents, led by Shepard, who told the star he owed the government hundreds of thousands of dollars and that his house and belongings were being repossessed. Timberlake begins to pace around his driveway, head in his hands, wondering aloud how it all could be possible. Making it all the more hilarious is the fact that Timberlake seemingly was unaware of his own finances, making Shepard and Kutcher's prank all the more believable to the star. Then, he starts crying. It was hilarious, considering that Timberlake was one of the most famous, lusted-after stars at the time, so to see him so vulnerable was something else for fans. 
Justin Timberlake said he was stoned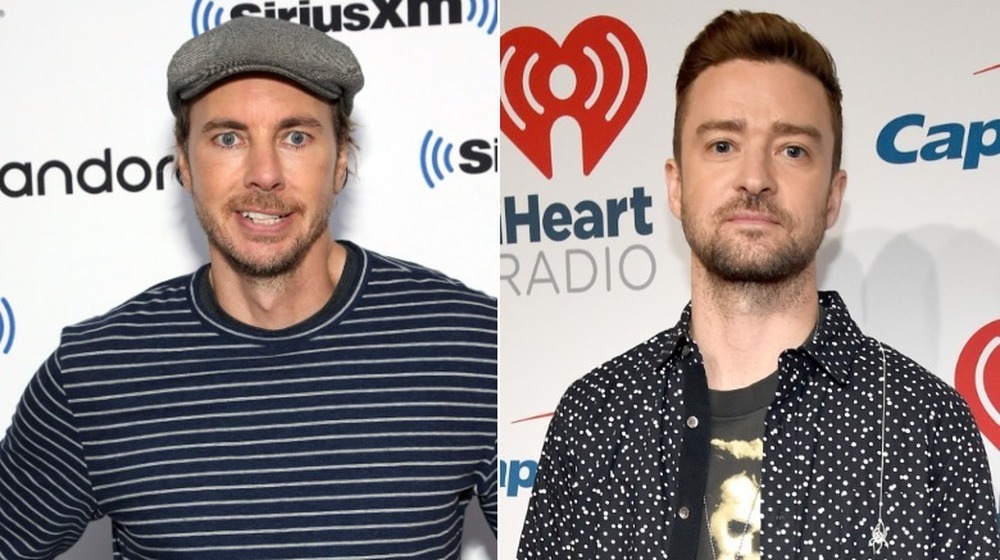 Robin Marchant, Kevin Mazur/Getty Images
One of the first things Dax Shepard and Justin Timberlake discussed on the podcast was when they met doing Punk'd. Timberlake told Shepard on the Armchair Expert podcast, "I was so stoned, SO stoned that I swore off any type of cannabis for at least a year. MTV edited out a lot because at one point I sat down on my porch and looked at [my friend] and I was like, 'I'm so high man. Is this real? Is this really happening? I am so high.'" 
He added that he was most worried about his mom's dogs, which Shepard's team suggested would also have to be taken away with his other belongings. "When the dogs got involved, that's when all bets were off. I just sat down on the stoop and I had this thought, 'What if my mom never sees her dogs again? Will she ever forgive me? My mom will never forgive me."
It was quite perfect. Shepard told Timberlake that there were other directions he and Ashton Kutcher wanted to go with, but MTV wasn't going to let them take down their golden boy. "The whole network was there, because MTV knew their relationship with you was very valuable ... I was in your garage for an hour and a half being told everything I could and could not say," Shepard said. 
Luckily, it all worked out for the best!