Where You've Heard The Voices In The Fudge Brownie M&Ms Commercial Before
The 2021 M&Ms Super Bowl commercial was instantly iconic. There was a Karen joke, a reference to mansplaining, and most importantly, an appearance by Schitt's Creek star Dan Levy. But one thing missing from the Super Bowl was any conversation from two of the classic animated M&Ms: Red and Yellow. (Red is seen screaming from the inside of Levy's car, but he doesn't have any speaking roles in the ad.) But if you're missing the lovable M&Ms characters, don't worry: They're in a November 2020 commercial for Fudge Brownie M&Ms, and it's almost as good as the new Super Bowl ad spot.
In the ad, Red and Yellow are amazed at the concept of Fudge Brownie M&Ms, while Brown is unamused. The ad features Vanessa Williams as Ms. Brown, J.K. Simmons as Yellow, and Billy West as Red. All three stars have voiced the M&Ms before, and seeing the A-listers in character as the signature candies is always a delight.
Vanessa Williams drew inspiration from a classic role for her M&Ms commercials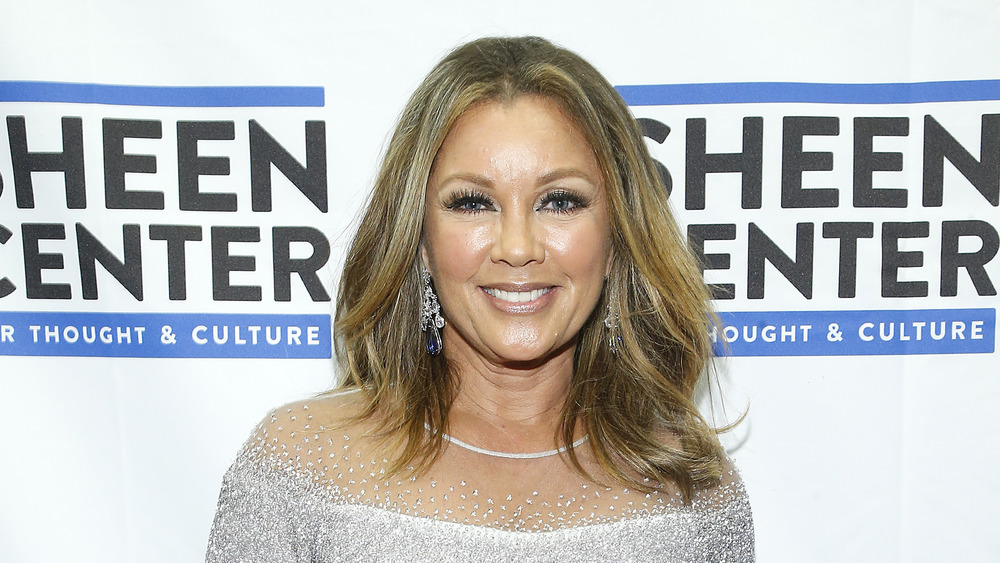 John Lamparski/Getty Images
If Ms. Brown seems familiar — aside from the fact that Vanessa Williams is an icon — you're not wrong. "When I saw the breakdown, they described her as someone who was like Wilhelmina. I said 'Huh, well, I kind of created that character, so I guess it's perfect!'" Williams said to HuffPost in 2012. "I think it's a matter of tone and a matter of portraying someone who's capable and in charge. That's how I approached it, and that's why it works."
J.K. Simmons also talked about his long-running work with Mars and the M&Ms commercials in a February 2019 interview with Vulture, where he addressed the challenges of voice acting. "It is more challenging, in a way. A fellow of mine, Billy West — with whom I've been doing the M&M characters for many years now — I think is the first guy I heard use the phrase 'theater of the mind,'" Simmons said to Vulture. "When you're only doing the voice, you have a specific visual image of who you are or who you're dealing with, and I find it helpful to just close my eyes and visualize and play."
Making commercials is an easy way for stars to earn an extra paycheck, but it sounds like the M&Ms actors genuinely love their roles in the candy ads. And we can't blame Dan Levy, either — M&Ms are delicious.