Bradley Cooper, Irina Shayk Expecting First Child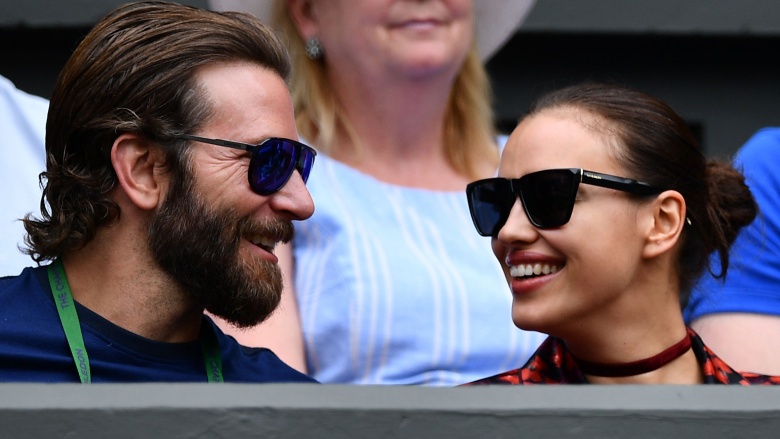 Getty Images
Congratulations to Bradley Cooper and Irina Shayk!
The Oscar-nominated actor and supermodel are expecting their first child together, E! News reports.
An insider dished that the stunner is in her second trimester and is "so excited" to be a mom. Shayk, 30, rocked the runway at the Victoria's Secret Fashion Show on Nov. 30, 2016, where she sported a bit more coverage than usual, wearing coverups and a trench over her midsection.
"Everyone that is close to the couple really thinks this is it for the two of them," a source told E!. "[They] just work really well together and want to spend every minute they have free together. Both families love seeing them so happy. They both want kids one day and that's been discussed between them. They have a huge attraction to each other between them and their personalities and their sexual energies. You see them in a room and you immediately are in love with them as a couple."
Insiders tell Radar Online that the pregnancy was most likely planned. "Irina gave up drinking alcohol long before she became pregnant," a source said. "She totally stopped smoking before she got pregnant, too. She took pre-natal vitamins, folic acid and of course timed her ovulation cycle to give them the best opportunity to conceive."
Cooper, 41, and Shayk have been dating since spring 2015. In March 2016, they made their red carpet debut at a L'Oreal event. In April 2016, Shayk shared her first selfie with the silver screen stud—though she was careful to crop out both of their faces, instead showing off their toned torsos.
As Nicki Swift previously reported, Shayk and Cooper have been getting very serious.
"They are in an extremely happy place between the two of them," an insider said. "They have discussed marriage and kids. Bradley has been very supportive with Irina's career. Bradley and Irina have been discussing the future more seriously lately. They plan on going on a tropical vacation for the holidays together with their families and close friends."