Why Miley Cyrus Was In Tears During The Super Bowl Pre-Game Show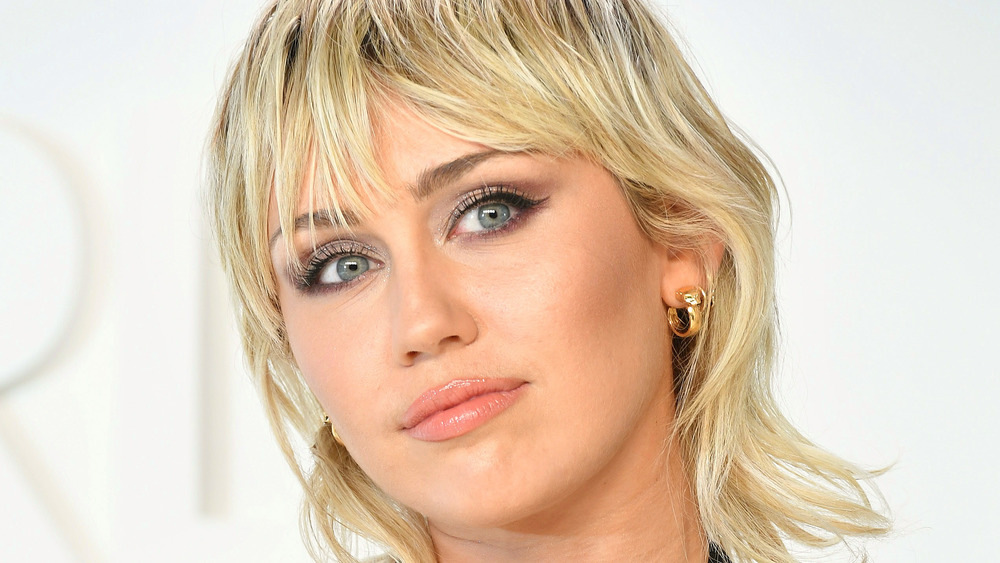 Amy Sussman/Getty Images
Every year, Americans come together to watch the two best football teams in the league duke it out for the NFL championship. For 2021, Super Bowl LV marked a decidedly unique experience: from a fan-less halftime Show featuring The Weeknd to COVID-19 precautions, the February milestone reflected how 2020 has forever changed live events. The emotional moments to honor essential workers, memorable commercials, plus the match up of quarterbacks Tom Brady and Patrick Mahomes, provided for an unforgettable event. 
It seems not only family and friends of the players were getting misty-eyed, though. The one and only Miley Cyrus performed at the official TikTok Tailgate Super Bowl pre-game livestream, and the singer got more emotional than expected. Her embellished pink cheerleader costume seemed cheery, but the "Wrecking Ball" singer herself did not. So why did Cyrus sport tears during her show? Keep scrolling to learn more. Plus, find out which special guests accompanied her on-stage!
Miley Cyrus broke down over her failed marriage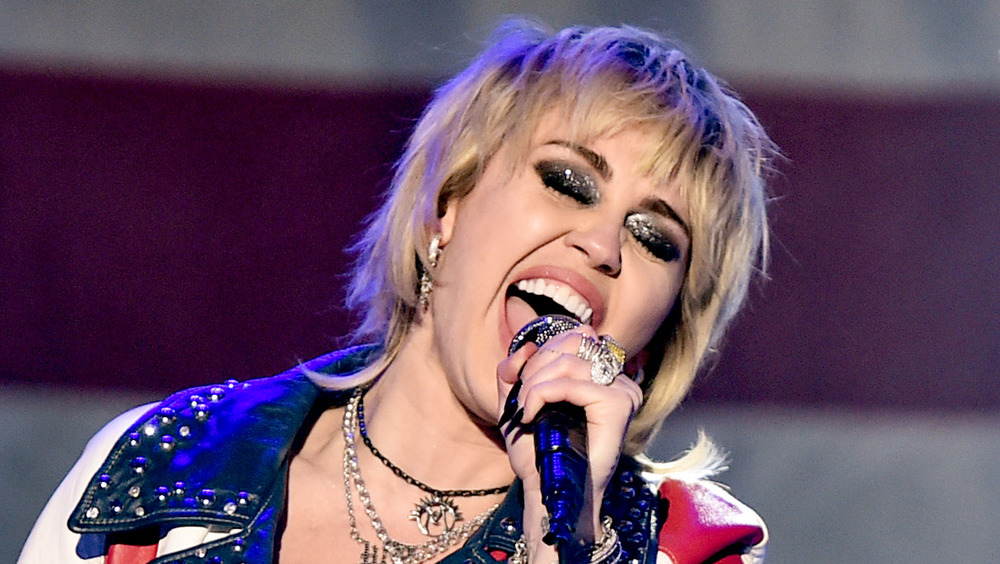 Alberto E. Rodriguez/Getty Images
Miley Cyrus is known for her no-holds-barred attitude on fame. The rocker wowed fans during her Super Bowl pre-game performance, with guests like Joan Jett and Billy Idol, who shared their duet "Night Crawling," per Elle. Cyrus went full 1980s with her set list, which also included covers of "Hey Mickey" (changed of course to "Hey Miley"), Idol's "White Wedding," and a cover of Blondie's "Heart of Glass." She even performed "fairy godmother" Dolly Parton's classic "Jolene." 
"When folks think of football weekend, they don't always think strong women, but after this I think they will," Cyrus said on-stage. "This is my first show in about a year, and I could not imagine a better way than here in Tampa surrounded by all these healthcare heroes... Our gratitude toward you is infinite." 
However, Cyrus' emotions also got the better of her while crooning "Wrecking Ball." Per The Daily Mail, Cyrus choked up over the lyrics, "Don't you ever think / I just walked away / I will always want you." She was even seen wiping away tears. She admitted to fans following the song that she "wears a lot of armor," but also her heart on her sleeve "and it gets broken a lot." The song is rumored to be about her ex-husband and longtime love Liam Hemsworth; they split in August 2019. It's clear she needed to have a moment on the sidelines during this performance.