Brandi Glanville's Comments Toward Armie Hammer Are Turning Heads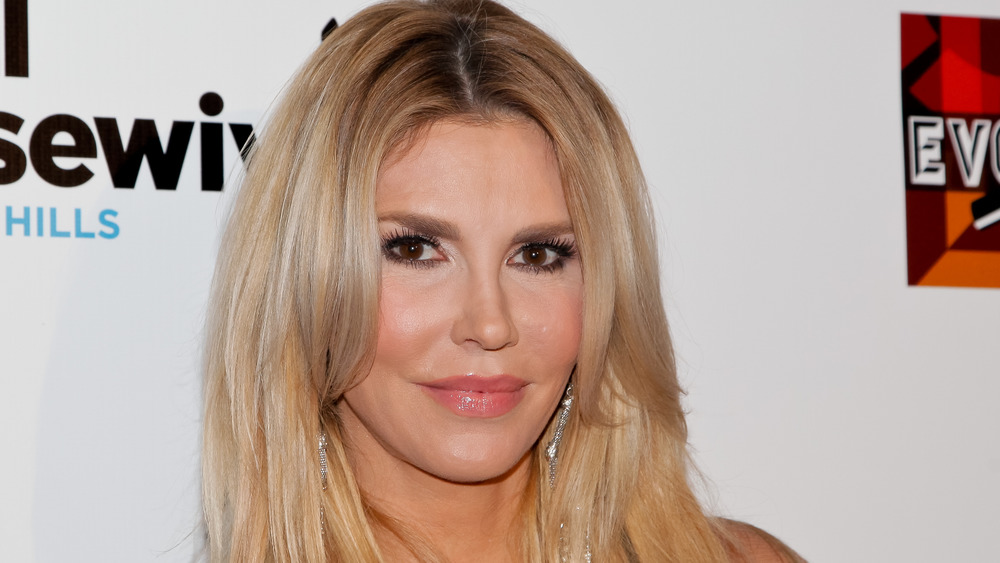 Tibrina Hobson/Getty Images
Controversial actor Armie Hammer has found a new not-so-secret admirer: Real Housewives of Beverly Hills alum Brandi Glanville. 
For those who aren't in the know, Hammer has recently faced quite a few scandals. On Jan. 10, 2021, screenshots of alleged DMs from the star got leaked, and the reported messages, which are unverified as of this writing, included "slave fantasies, cannibalism fantasies, blood sucking, and mutilation," The Daily Beast reported. Numerous ex-girlfriends of Hammer also came forward with allegations of abusive behavior. App founder Courtney Vucekovich told Page Six that Hammer was in an obsessive, drug-fueled state throughout their relationship. "He said to me he wants to break my rib and barbecue and eat it," Vucekovich claimed. Amid the allegations, Hammer stepped down from Shotgun Wedding, starring Jennifer Lopez. He also referred to the claims as "vicious and spurious online attacks," according to Vulture.
So how and why did Brandi interject herself into the conversation? Keep scrolling to find out! 
Brandi Glanville made a controversial cannibalism joke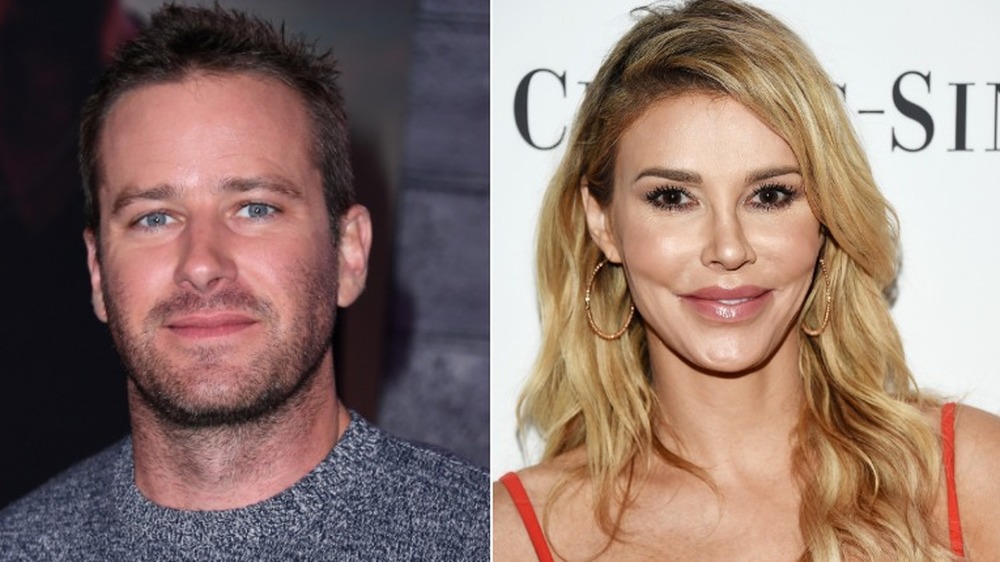 Jon Kopaloff, Amanda Edwards/Getty Images
Real Housewives of Beverly Hills alum Brandi Glanville is known for being outspoken, whether she's tweeting about one of her former co-stars or sharing intimate details about her life. Yet Brandi isn't stopping there. The star took to Twitter on Feb. 7, 2021, to declare, "Dear @armiehammer You can have my rib cage. How do you just keep getting hotter and hotter #letsbbq."
Brandi's fans were split: Some acknowledged that she must be joking, while others accused her of making light of serious abuse allegations against Hammer, per the Daily Mail. Almost 12 hours after her original tweet, Brandi stood her ground with another post, "I'm not sorry, I don't take it back, it was a f***ing joke," Brandi wrote. "Clearly I need my rib cage but maybe he can have one of my kidneys. Get some hobbies." 
Of course, the least of Hammer's worries is a questionable joke from Brandi — in February 2021, his agency, WME, dropped him from its roster, according to The Hollywood Reporter. The outlet also claimed that his publicist also dropped the ax. 
If you or someone you know has been the victim of sexual assault, you can call the National Sexual Assault Hotline at 1-800-656-HOPE (4673) or visit RAINN.org for additional resources.