The Real Reason Rupert Grint Can't Watch Himself Act On-Screen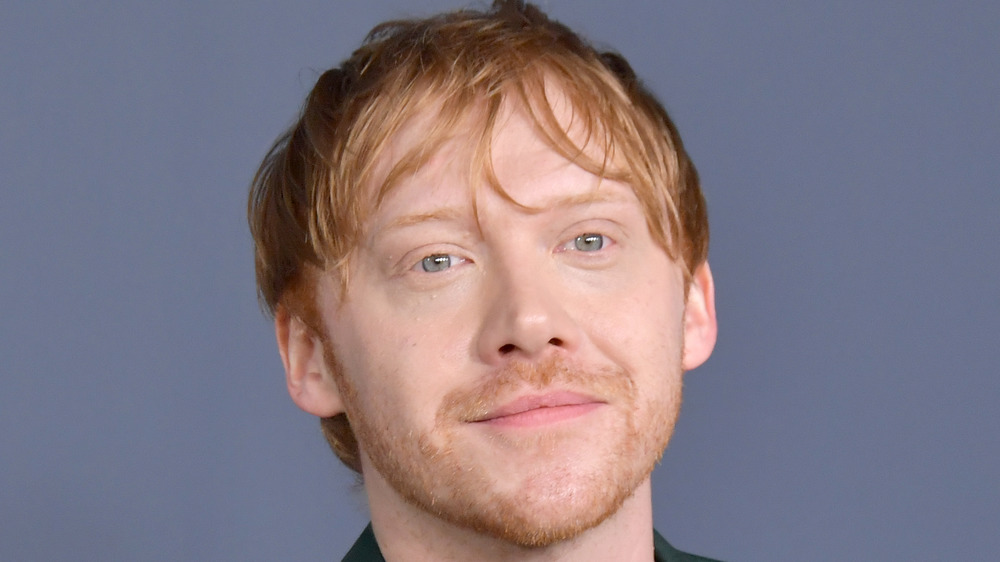 Michael Loccisano/Getty Images
Though Harry Potter fans will always know Rupert Grint as Ron Weasley, the actor is expanding his acting horizons. Since 2019, Grint has starred in Servant, a mystery/thriller show from director and producer M. Night Shyamalan. The dark series, which follows a couple as they cope with the death of their baby, has helped Grint pave a different acting path for himself. In an interview with Variety, Grint opened up about the show and working with renowned horror icon Shyamalan. "He's got this real kind of energy. His notes are incredible," the actor says of Shyamalan, who produces the show and directs many of the episodes. "He's got this kind of messiah presence and also, he's such a nice guy."
The new role isn't the only way Grint is expanding his horizons; in 2020, he welcomed a daughter, Wednesday G. Grint, with actress Georgia Groome, which might prompt him to revisit his earlier work — or, in some cases, visit it for the first time. "Now that I have a daughter, I will probably have to watch [the Harry Potter films] with her," the actor begrudgingly admitted. That's right — Rupert Grint has hardly even seen the films that made him famous. Here's why.
Watching the Harry Potter films is "awkward" for Rupert Grint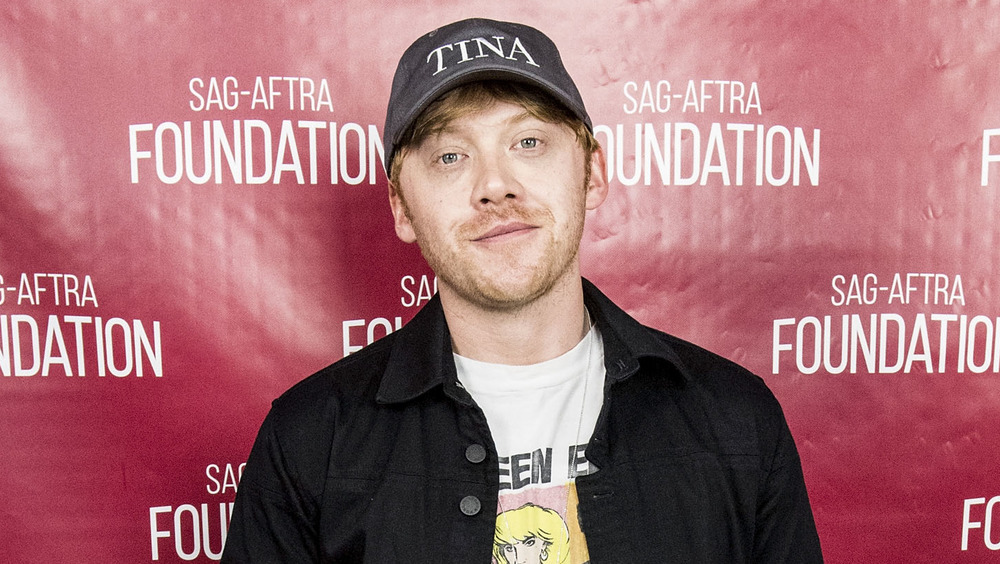 Timothy Norris/Getty Images
While some stars may enjoy watching their own performances on the big screen, Rupert Grint isn't one of them. The actor, known best for his role as Ron Weasley in the Harry Potter franchise, opened up about his aversion to watching the famous films. As it turns out, not only does he dislike watching himself, but he hasn't seen most of the Harry Potter movies!
"I've probably seen the first three at the premieres, but after that I stopped watching them," Grint said in an interview with Variety. In 2019, Grint shared some insight about avoiding the films during an interview with the New York Daily News: "It kind of documents our [lives]... And the most awkward stages of being a teenager, and so it's a weird thing. It's a weird perspective watching them."
While Grint clearly has a fondness towards his new series Servant and M. Night Shyamalan, he didn't divulge whether or not he watches the episodes as they air on Apple TV+, though it's safe to assume that he may avoid those too. As for Harry Potter, however, the actor has a strong "protective" feeling over the character of Ron Weasley, but maybe one day he'll warm up and revisit the series sometime down the road with his daughter.