Why Fans Are Fuming Over Diane Sawyer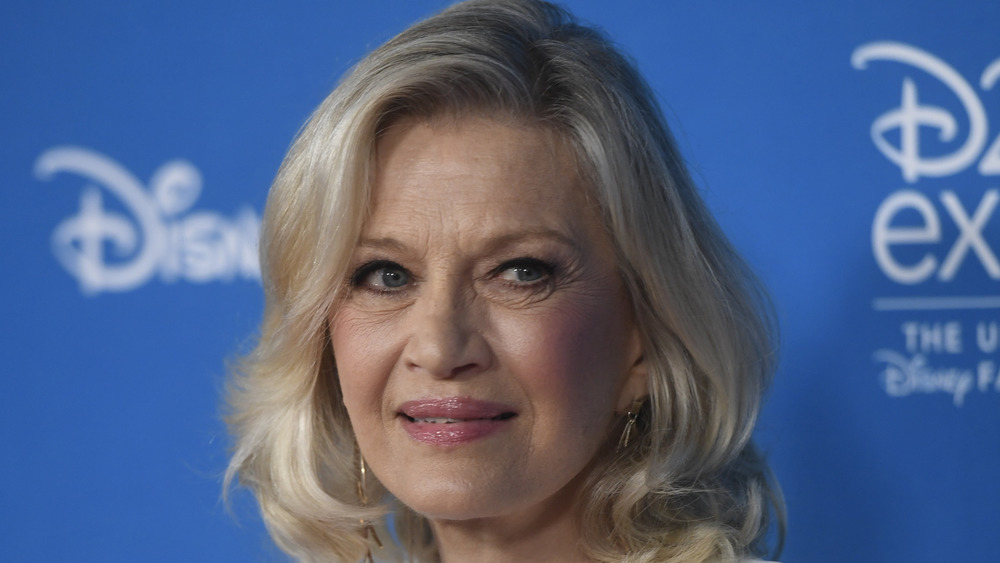 Frazer Harrison/Getty Images
Diane Sawyer is facing backlash after an old interview resurfaced of her defending a woman who said she wanted to "shoot Britney Spears." The legendary journalist's infamous interview with the singer has garnered global attention yet again after appearing in The New York Times documentary Framing Britney. The film, which was released in February 2021, not only focuses on Spears' 12-year conservatorship and the #FreeBritney movement (per Metro) but also highlights how the media let her down — one example being Sawyer's 2003 interview. 
Instead of asking questions about Spears' music and album success, Sawyer spent most of the 42-minute Primetime discussion vilifying and objectifying her. Sawyer covered several invasive topics including the young singer's outfit choices, virginity, sexuality and even accused her of cheating on Justin Timberlake. In one instance, Sawyer even called Spears' midriff the "most valuable square inch of real estate in the entertainment universe," per Glamour. Spears, who was only 22 at the time, broke down during the interview. 
One moment, however, has now become especially memorable for all the wrong reasons. Sawyer played back a clip of the former first lady of Maryland, Kendel Ehrlich, saying: "... really, if I had the opportunity to shoot Britney Spears, I think I would." Instead of consoling Spears and criticizing the violent comment, Sawyer defended it, per Metro. This particular moment really upset fans, who weren't shy about criticizing Sawyer on social media. 
Fans demand Diane Sawyer to apologise to Britney Spears
After hearing the former first lady of Maryland's comments, Britney Spears looked visibly distressed and called it "horrible." But Diana Sawyer showed no sympathy and responded by saying Spears was a bad influence who "disappointed a lot of mothers," per The Sun. The former first lady's comments (made at a domestic violence function of all places) incensed Spears fans on Twitter. Fans wrote that Sawyer should be "ashamed" of herself for defending such comments and demand that she publicly apologize to the singer for the interview as a whole. 
One person wrote, "Diane Sawyer asked Britney Spears what she did to cause Justin pain, then told her the Governor of Maryland's wife wanted to shoot her, implying it's Britney's fault because she's a bad role model to kids. I don't care how long has passed-Diane Sawyer should be ashamed of herself." While another said: "I think the most surprising moments for me in the Britney doc were the Diane Sawyer interview, and finding out that a politician's wife publicly said she would 'shoot Britney Spears if she could' for her crime of....having a visible belly button?"
Aside from fans, celebrities have also called out Diane Sawyer's early interviewing techniques — sparking a debate about the poor media treatment young women faced in the early aughts.
Celebrities have also slammed Diane Sawyer's interview with Britney Spears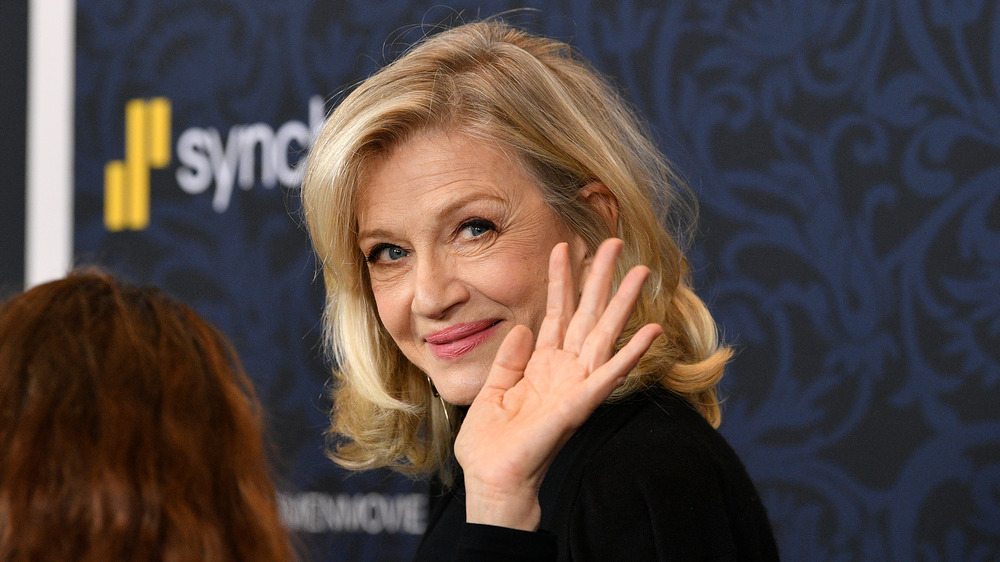 Dia Dipasupil/Getty Images
Amanda Kloots and Sharon Osbourne criticized Diane Sawyer during an episode of The Talk in February 2021. Kloots said she was "shocked" after watching the interview and questioned whether such a grilling would "even be allowed today" per Daily Mail. "... Like, you wouldn't be able to say what these people are asking her and telling her," Kloots said. The 38-year-old also said that "Diane Sawyer owes her an apology."
Osbourne noted Spears' young age at the time and how it didn't "seem appropriate to talk to a little girl with that tone." American journalist Elaine Welteroth also chimed in and said, "I think there is no excuse for badgering a teenage girl about her love life on national television like that, and that a woman did that, and that is, was acceptable."
Elsewhere on Twitter, playwright Jeremy O'Harris called Sawyers misogynistic. "I think it's time to have a conversation about Diane Sawyer being one of the media's greatest tools of misogyny in the aughts," he wrote. "Her interviews w #BritneySpears #WhitneyHouston are truly some of the most vile from an era particularly vile to women in the limelight." O'Harris was referring to another 2000s interview in which Sawyer calls the late Whitney Houston "anorexic" and alleges her of drug abuse. 
As controversy grows on social media, one person who has kept very quiet has been Sawyer herself, per Glamour. The 75-year-old veteran journalist has yet to address the notorious interview or offer anything resembling an apology.