Basketball Wives: Inside Evelyn Lozada And OG Chijindu's Legal Battle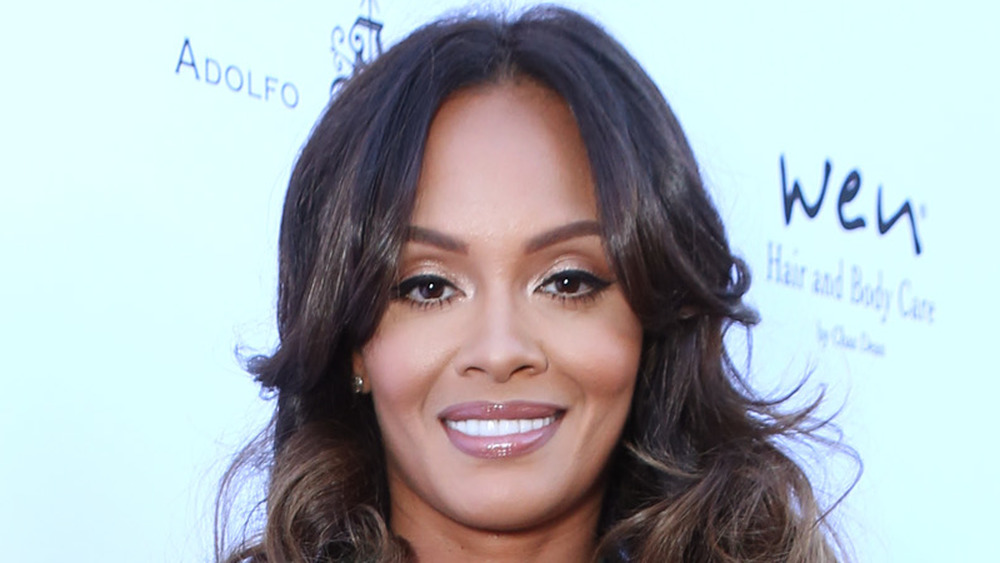 Tiffany Rose/Getty Images
Evelyn Lozada is one of the main members of Basketball Wives, having been part of the show since 2010. Tensions were obvious between her and relative newcomer Ogom "OG" Chijindu quickly after OG joined the cast for Season 7. Their issues came to a head in Season 8 after OG defended CeCe Guiterrez — a longstanding rival of Evelyn's.
Their onscreen rivalry escalated into real-world drama in September 2019, as per OK!. Following an exchange of words during the Season 8 reunion show, Evelyn posted a phrase on social media that many believed was aimed at OG. "Nobody watches you harder than the people that can't stand you," she wrote alongside a laughing orangutan gif.
OG took exception to this post, and posted a strongly-worded reply, accusing Evelyn of racism. "Show your true colors you racist bigot ... you called CeCe 'Ling Ling' Jackie a 'cockroach' and now me a 'monkey' ... may god take care of you well ... Evelyn Lozada," she tweeted while including a screenshot of Evelyn's post.
Many fans sided with OG and accused her fellow castmate of using intimidation tactics to bully OG. "Thank you for standing up to violent, abusive, racist bully Evelyn Lozada," one follower wrote in reply to the tweet.
That was far from the end of it, though. Following this explosive tweet, Evelyn took their drama to the next level.
Evelyn Lozada takes legal action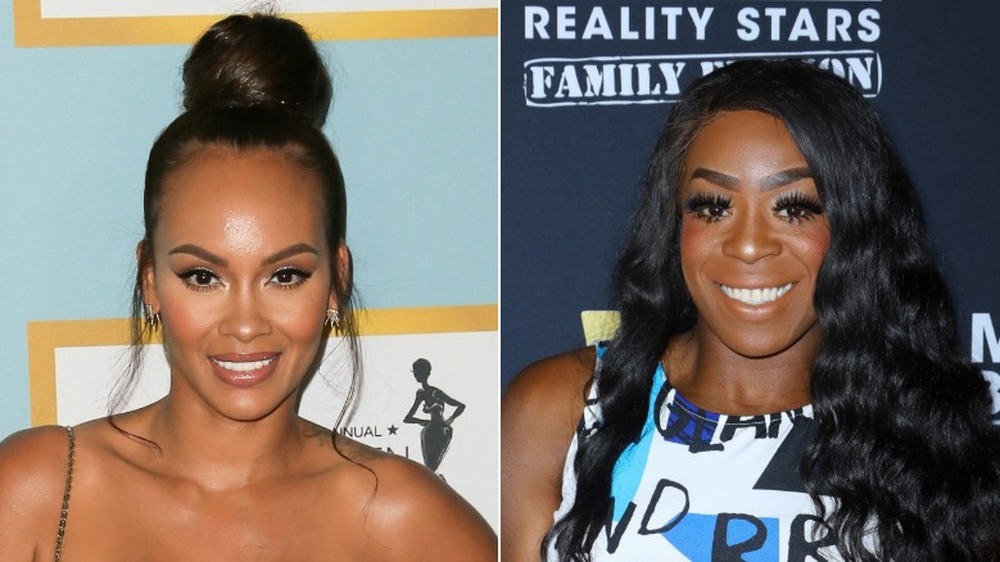 David Livingston, Jc Olivera/Getty Images
In October 2019, less than a month after OG Chijindu fired off her tweet, Evelyn Lozada took her issues with her Basketball Wives co-star to the courts. As reported by TMZ, the Brooklynite filed a lawsuit against OG "for defamation and infliction of emotional distress." The reality star claimed that on the heels of that accusatory tweet that she became the target of several gossip blogs, and lost brand sponsorship deals in the process.
Shortly after filing the lawsuit, Evelyn doubled-down and attempted to have a restraining order filed against her Basketball Wives castmate. According to OK!, the restraining order was denied as the judge ruled the matter could be handled with the pre-existing lawsuit.
As part of her lawsuit claim, Evelyn refuted any allegations of racism by mentioning her own Hispanic heritage and stated "her 2 children are African and Hispanic descent," in the documents, as per TMZ.
This development left a bad taste in OG's mouth, and she came firing back.
OG Chijindu claps back at Evelyn Lozada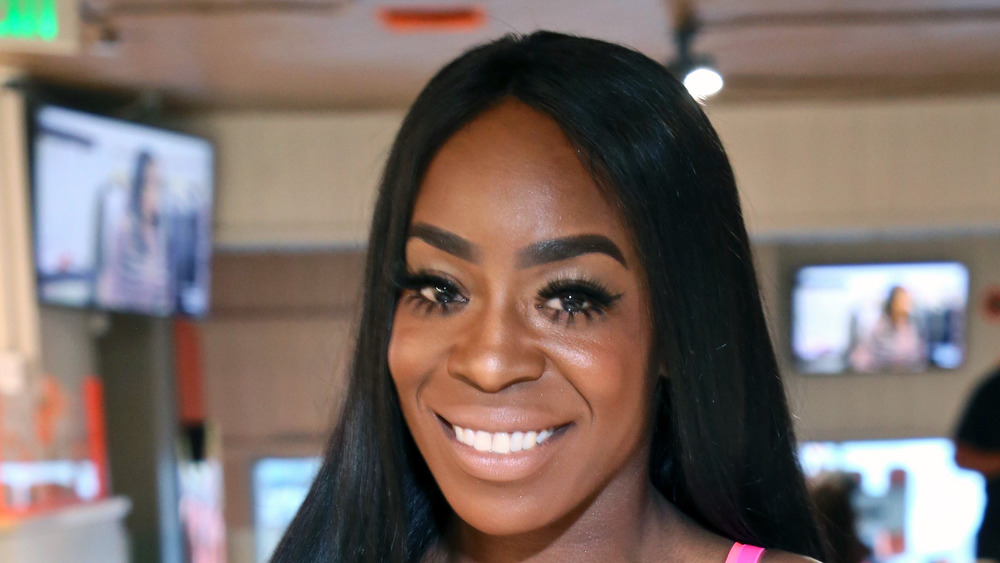 Robin L Marshall/Getty Images
OG Chijindu went on the defensive after she was sued by Evelyn Lozada. She appeared on 107.5 WGCI (via OK!) for a radio interview and called Evelyn's defensive tactics — namely, her claim that she has Afro-Latina heritage — into question. "I think it's convenient," OG said in the interview, "You had eight years, nine years ... You never once mentioned Afro dash anything, but now because you're being pointed out as what you are showing and what I'm observing, it's a problem."
The fallout from Evelyn's lawsuit allegedly had serious implications for OG. In March 2020, OG fired back at her Basketball Wives nemesis by filing a lawsuit of her own. As per TMZ, OG filed papers that claimed "she suffered severe chest pains" after she was served with the lawsuit which led to her being hospitalized. According to documents obtained by the outlet, OG's lawsuit accused Evelyn of often filing lawsuits against people "for the purpose of financial gain and media attention." 
With the outcome of the back and forth lawsuits inconclusive, it seems the feud between Evelyn and OG will continue to play out on the series.