Why You Recognize The Actress Who Plays Pam In Meet The Parents
Chris Weeks/Getty Images
Actress Teri Polo had a series of credits to her name and had been in the entertainment industry for over a decade before her breakout role in Meet The Parents. The actress played Pam Byrnes, the bride-to-be to Ben Stiller's Greg Focker, whose menacing father, Jack Byrnes, was portrayed with intense gusto by Robert De Niro. The hit comedy went on to make over $300 million at the box office in 2000 and spawned two sequels, 2004's Meet The Fockers and 2010's Little Fockers.
Pam's father Jack became a beloved character not only because of his trademark intensity but for his softer side, which included being inseparable from his cat Jinxy. On the 20th anniversary of Meet The Parents, the cast was asked about filming the comedy classic, and Polo revealed that she took home one of the cats that played Jinxy onscreen. "They actually had a couple of different cats that we used ... my mother ended up adopting one of the Jinxs," she said in an October 2020 appearance on TODAY.
Both Stiller and De Niro said on TODAY that they were open to making a fourth installment in the Parents/Fockers franchise. When Polo was asked if she had any interest in reprising her role as Pam she said, "I'm just riding the coattails, so whatever they say."
Even though that interview took place 10 years after she last played Pam Byrnes, Polo had been very busy.
Teri Polo is famous for playing a mother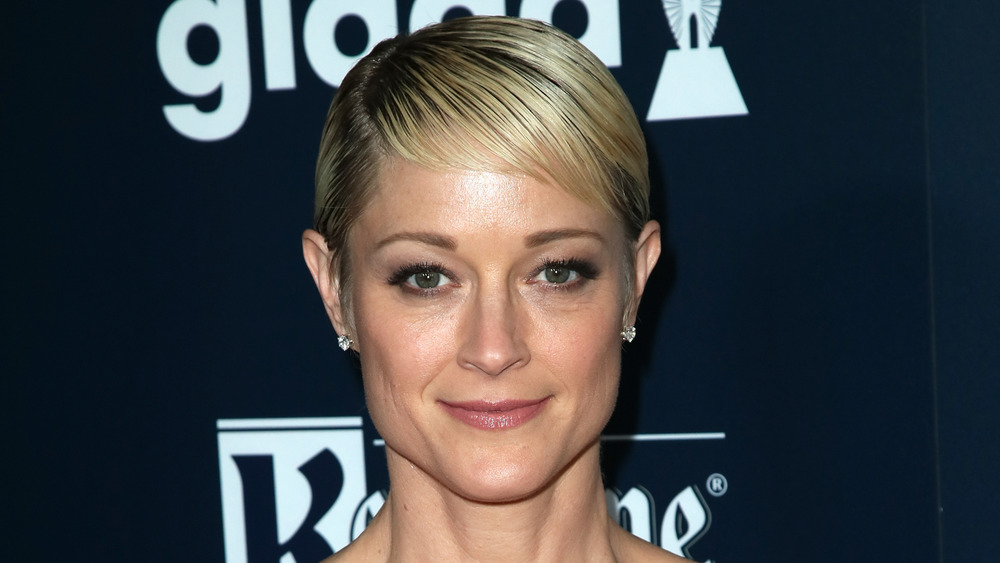 David Livingston/Getty Images
Teri Polo made a name for herself playing Ben Stiller's wife in Meet The Parents, and it was another role as a wife that garnered her major attention. The actress appeared in 18 episodes of The West Wing where she portrayed first lady Helen Santos. She was the wife of Matt Santos, who was portrayed by legendary actor Jimmy Smits. ScreenRant described their "supportive, but argumentative marriage" as a fan favorite.
In 2001, Polo played another wife on film, but this time her character was not married to a well-intentioned good guy. She played opposite John Travolta and Vince Vaughn in Domestic Disturbance where her character marries Vaughn's and serious problems arise. 
Polo continued to portray mothers, and gained a loyal following for her role as Stef Foster in The Fosters. According to IMDb's synopsis, the show followed "a lesbian couple and their blend of biological, adoptive, and foster children." Polo's Stef is partnered with Sherri Saum's Lena Foster in the show which aired over 100 episodes from 2013 to 2018. After the show's successful run, a spin-off was created called Good Trouble, and both Polo and Saum were asked to make guest appearances as the Foster couple, as per Deadline.
Portraying lovable on-screen mothers may be the parts that Polo was born to play. When she was expecting her second child in 2020 and told People: "I'm over the moon! It's my favorite role, being a mom."