The Truth About Rebecca Breeds' Husband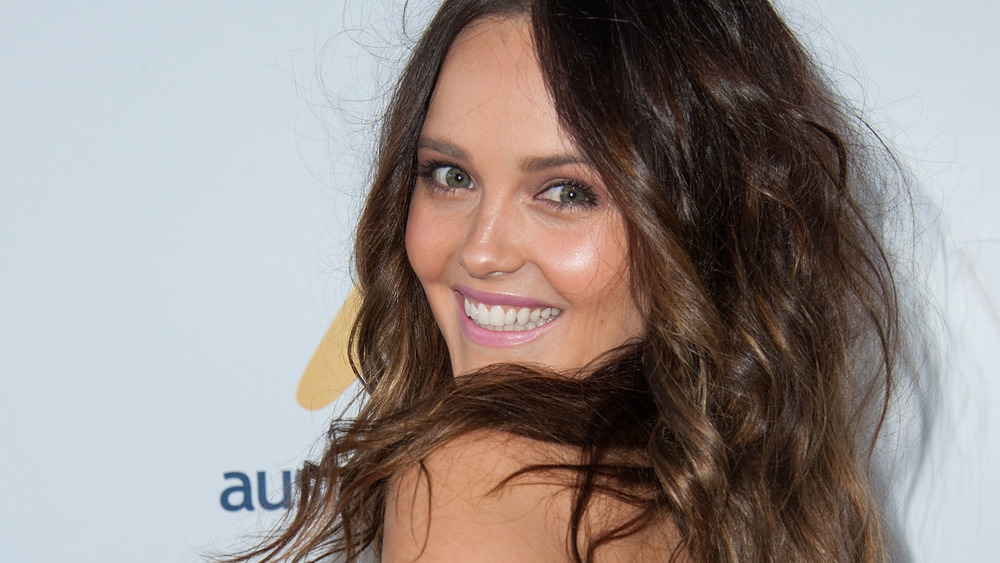 Valerie Macon/Getty Images
From Tom Cruise and Nicole Kidman to Miley Cyrus and Liam Hemsworth, the idea of actors falling in love with one another after working on a film or TV set is nothing new. With all the hard work and emotions that go into a role, it makes sense that co-stars would grow close and become lovers. Sometimes on-set chemistry can be scandalous (think Brad Pitt and Angelina Jolie in Mr. & Mrs. Smith), but there are times when a work romance goes smoothly — as was the case with Clarice star Rebecca Breeds and her husband, Luke Mitchell.
Breeds, who was born and raised in Sydney, Australia, met Mitchell on the set Australian soap opera Home and Away in 2009, IMDb noted. The couple began their relationship on the show, and Mitchell credited it with kick-starting their careers. "I learnt so much from that show. I grew as a person, as an actor, as a professional. It has a very special place in my heart," Mitchell told Now to Love's TV Week in 2019. "We certainly spent most of our relationship on the show. And when I finally finished, we were engaged, and then we got married, and then we moved overseas."
Although Breeds is starting to make a name for herself in Hollywood, Mitchell has steadily built a following for himself through his work. Here's what you should know about Breeds' husband.
Rebecca Breeds' husband didn't plan on being an actor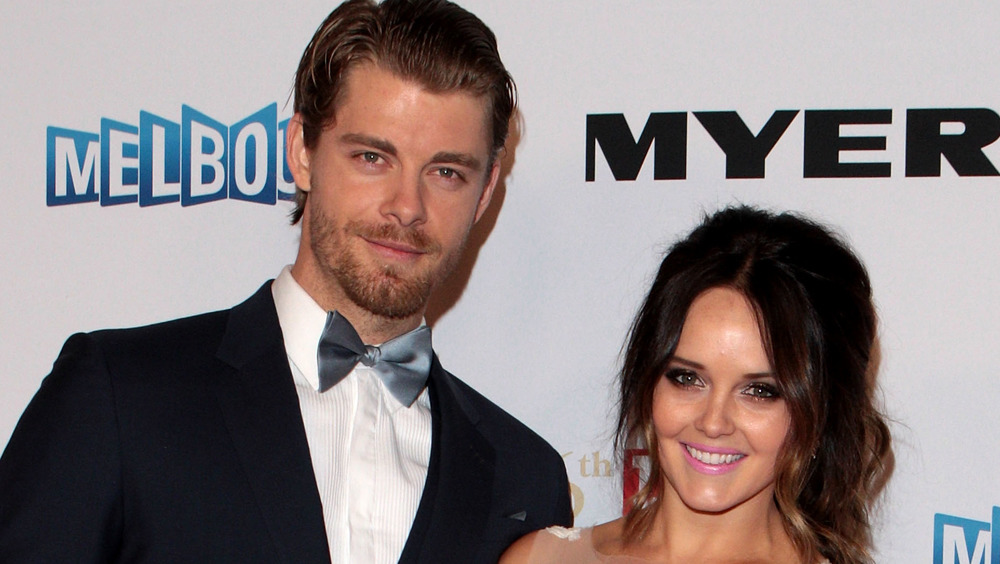 Robert Prezioso/Getty Images
Before getting his big break in Home and Away, Rebecca Breeds' husband had no intentions of being an actor. Instead, Luke Mitchell wanted to be a tennis player and had felt inspired by his brothers who played the sport, as he explained to FanSided in 2018. But does Mitchell regret his decision to quit tennis? "I absolutely love it but I know I've made the right decision!" he confirmed. "You know, I still like to get out and play when I can."
After leaving tennis behind, Mitchell trained at Autralia's Film & Television Studio International in Australia and starred in soaps before landing the role of "Romeo Smith" in Home and Away, according to his alumni profile at the school. As the saying goes, the rest is history. 
Seeing that he and Breeds could further their careers outside of Australia, the couple moved to the United States in 2014. He quickly made a name for himself with roles on The Tomorrow People and being a series regular on Marvel's Agents of S.H.I.E.L.D. and Blindspot. Mitchell ascended to leading man status when in 2018 he got cast as "Captain John 'Abe' Abraham" in The Code, according to Deadline.
Luke Mitchell was prepared to work in the U.S.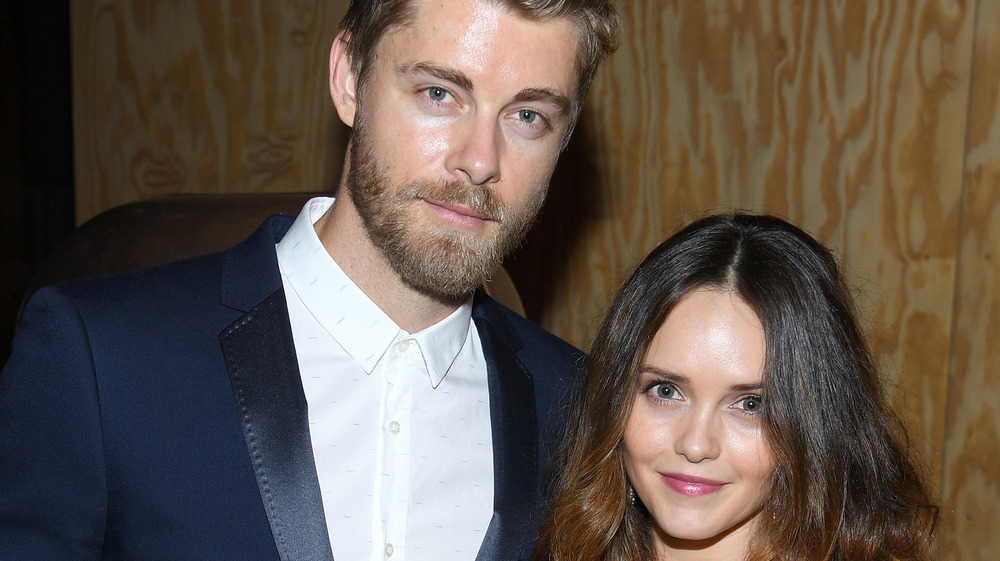 Dimitrios Kambouris/Getty Images
Being based in the United States means that Rebecca Breeds and Luke Mitchell are more often than not playing characters with American accents and storylines — something that the former doesn't seem to mind. "[Home and Away] prepared me as a professional and prepared me to work hard and to do my work, and so that when it came time to transition into the States, a lot of people were surprised by my level of professionalism," Mitchell told Variety about the challenges of working abroad. "I've heard multiple stories of actors here and there who don't know their lines or turn up late, and it baffles me because I take my work seriously and I love what I do."
Work is not the only thing that Mitchell is serious about, as he has been openly supportive of Breeds' success in Hollywood, promoting her show Clarice on his social media. "Can't wait to see these stars in action," Mitchell captioned an Instagram post of Breeds in her role as "Clarice Sterlings" in Clarice.
With their rising profiles, it's safe to say that both actors are a television power couple worth watching.