Princess Eugenie Gives Birth To Her First Child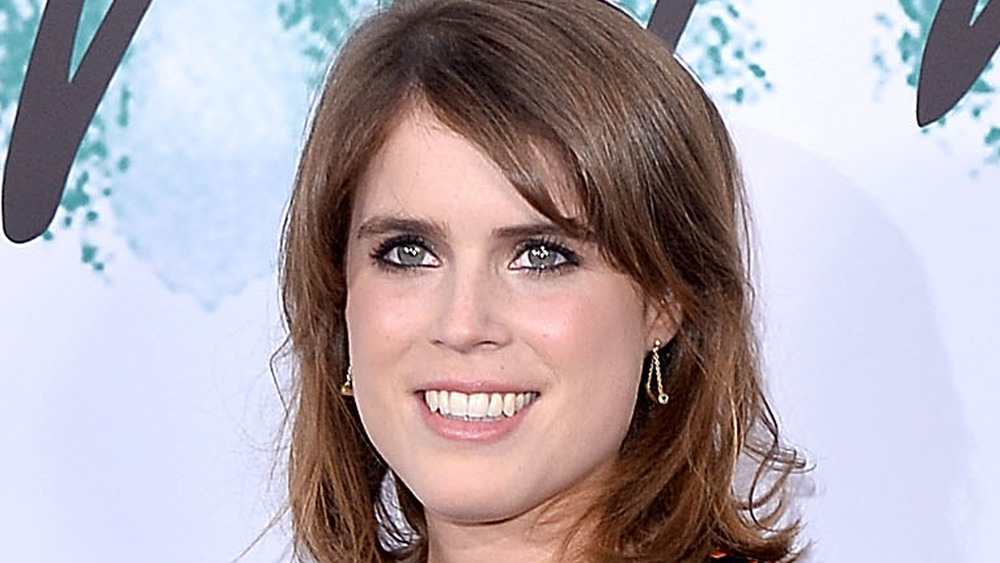 Jeff Spicer/Getty Images
Archie Harrison Mountbatten-Windsor's reign as the youngest royal baby has come to an end. In September 2020, Princess Eugenie announced on Instagram that she and her husband, Jack Brooksbank, were "so excited for early 2021" because they were expecting their first child. Along with the news, she shared a photo of baby slippers and a picture of her with Brooksbank. The royal family announced that Princess Eugenie gave birth to a baby boy on Feb. 9, 2021, with an official statement, which mentioned that Brooksbank was present in the delivery room at The Portland Hospital, which is also where Meghan Markle gave birth to Archie in 2019. 
The statement said, "Her Royal Highness and her child are both doing well." The birth announcement also mentioned that Queen Elizabeth II and her husband, Prince Philip, are "delighted with the news" along with Brooksbank's parents and Princess Eugenie's parents, the Duke and Duchess of York. Prince Charles and his wife, Camilla Parker-Bowles, were not included in the statement, but they did congratulate the new parents with a post shared from the Clarence House Instagram account. 
After the palace officially shared the news, Princess Eugenie shared a black and white photo on Instagram of her hand and her husband's holding onto their son's hand. All of their faces were cropped out and no additional information was given, but she did include three blue heart emojis and some exclamation points. The public doesn't even know the baby's name yet, but will he have a royal title?
Princess Eugenie's son probably won't have a title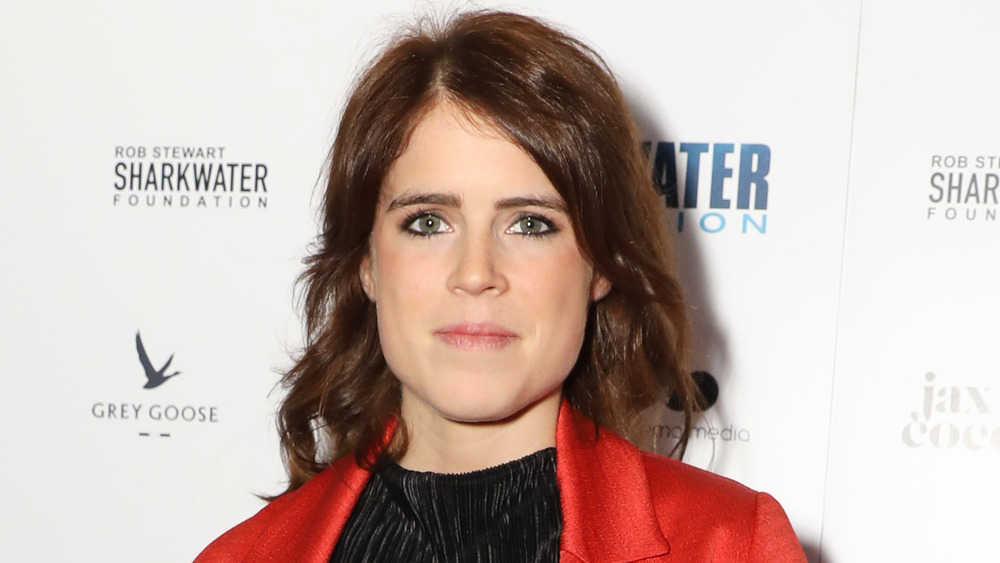 David M. Benett/Getty Images
When Princess Eugenie's pregnancy was announced in September 2020, a source told Vanity Fair that the princess and her husband, Jack Brooksbank, want their child to have an "ordinary life." That probably includes having an ordinary name.  An anonymous family friend said, "Even if the Queen offered them a title as a gift, it's not Eugenie or Jack's desire for their child to have a title." Apparently, Queen Elizabeth II's grandchild believes "that a title can be a curse as well as a blessing." Not only that, but Eugenie and her husband want their son to "eventually work to earn a living," which is why "titles really don't matter to Jack and Eugenie," reportedly. Despite being public figures, they just wanted what many expecting parents desire, "a happy healthy child."
At least baby Brooksbank will likely be in good company. His second cousin Archie Harrison Mountbatten-Windsor doesn't have a title either. His parents, Meghan Markle and Prince Harry, turned down the chance to give him a "courtesy title" when he was born in May 2019, according to People. Even so, that is something that might change when Prince Charles becomes king, with Archie getting the "prince" moniker. However, it's unclear if Markle and Prince Harry would accept a title when Charles becomes king or even if the protocol would change following Megxit.
Princess Eugenie's baby is probably not a prince, but his arrival did shake up the line of succession.
Princess Eugenie's son changed the line of succession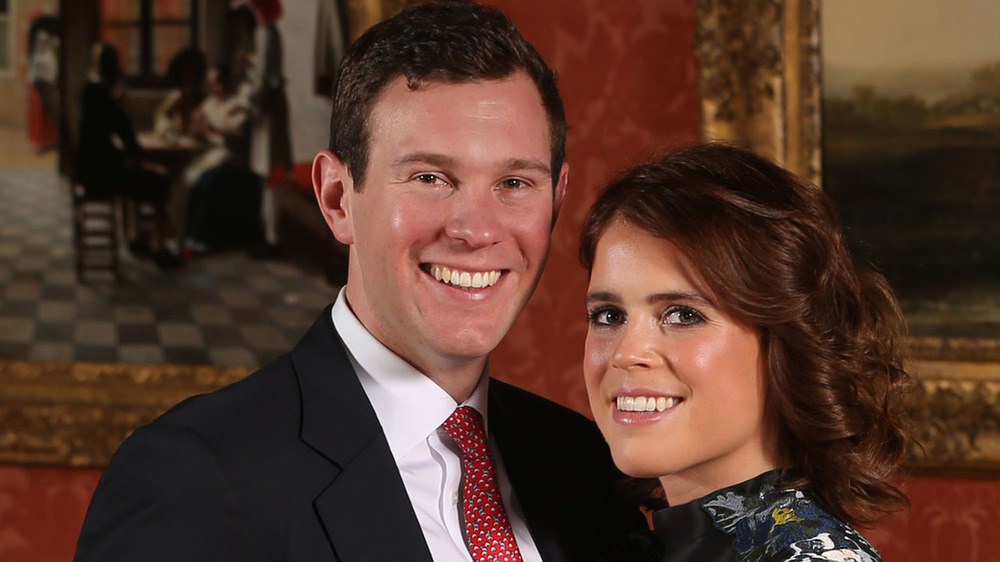 Wpa Pool/Getty Images
Of course, Princess Eugenie and Jack Brooksbank are happy to be new parents, but it's not that simple. Yes, this baby is their first son, which is exciting. He is also the first grandchild for Princess Andrew and Sarah Ferguson, and, in addition to those milestones, this baby is Queen Elizabeth II's ninth great-grandchild, according to the royal family's statement announcing his birth. That last part is especially important to the monarchy. 
The whole world knows that Prince Charles is first in line to the throne, followed by his son Prince William, and then Prince William's son, Prince George. Princess Eugenie is 10th in line. Now, her son is No. 11 on the list, according to People. This means his birth pushed Queen Elizabeth II's third son, Prince Edward, to the No. 12 spot in line to the throne. 
This very likely means that baby Brooksbank will never be a senior working member of the royal family, let alone the king of England. However, this isn't news to anyone in the know. After all, Princess Eugenie is not a senior working member of the royal family. Instead, she is a director at Hauser & Wirth, an art gallery in London. Jack works for the tequila company Casamigos. No matter what title the baby may receive, he's going to end up earning his own income, just like his parents. But, hopefully, he still gets some royal family perks along the way.