Inside DaBaby And DaniLeigh's Split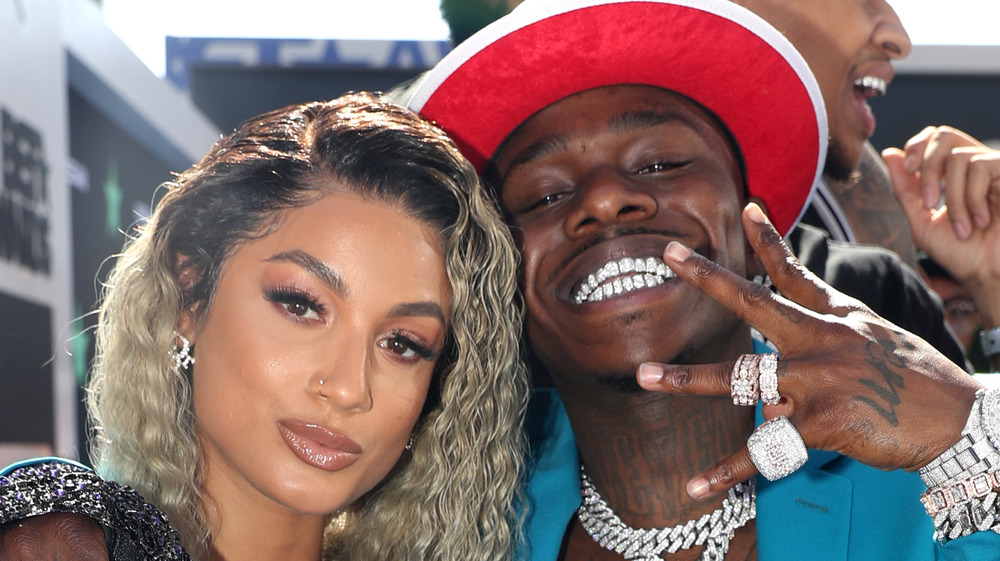 Johnny Nunez/Getty Images
It looks like DaBaby isn't DaniLeigh's baby anymore. 'Tis the season for celebrity breakups, and the on-and-off lovers have called it quits after a year of dating. DaniLeigh took to social media to confirm that she is no longer with the "Gucci Peacoat" rapper. As revealed by The Shade Room, DaniLeigh wrote on her Instagram Story in early February 2021: "Officially single [black heart emoji]."
While it seems that DaniLeigh may be taking the breakup hard, DaBaby is already on the hunt for his valentine. The rapper challenged ladies to recreate a TikTok video made by model India Love, who portrays a sexual act to his "Masterpiece" track. DaBaby reposted the video on his Instagram, writing, "Best re-enactment of this TikTok gets flown out for a date w/ Baby on Valentine's Day."
Eagle-eyed fans also noticed the two unfollowed one another on social media. Yikes. This is what is really going on between DaBaby and DaniLeigh.
DaniLeigh and DaBaby's split isn't the only reason she's made headlines lately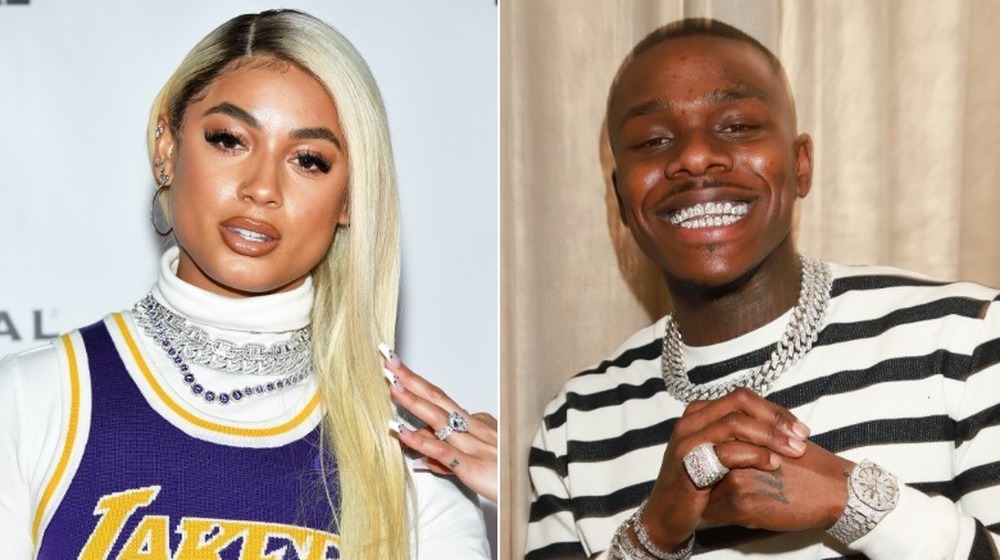 Amy Sussman, Arnold Turner/Getty Images
Aside from her split from DaBaby, 2021 hasn't been too kind to DaniLeigh. The "Blue Chips" singer received serious backlash from fans after posting a snippet of her "Yellow Bone" song in late January 2021. In the now-deleted video, she sings (via The Sun), "Yellow bone, that's what he wants," referring to the color of her skin. 
Fans criticized the singer for the track, suggesting she was perpetuating colorism and racism. One critic tweeted, "Instead of people trying to understand why songs like Brown Skin Girl by Beyoncé is so important, they create songs perpetuating colorism. Why can't we win for once?" The fans weren't the only one who found the "Yellow Bone" track controversial. DaBaby's on-and-off partner and baby mother MeMe shared her thoughts in a shady Instagram post (via The Sun): "Lmfao, I'm gone! I ain't gonna do it." 
DaniLeigh fired back at her "haters" in a series of now-deleted tweets. She wrote, per Complex, "Why I can't make a song for my light skin baddies?? Why y'all think I'm hating on other colors when there are millions of songs speaking on all types... Why y'all so sensitive & take it personal... Gahhhh damn."
From the looks of things, DaniLeigh's year already isn't off to the easiest start.