Kanye And Kim Celebrate Homecoming, Saint's 1st Birthday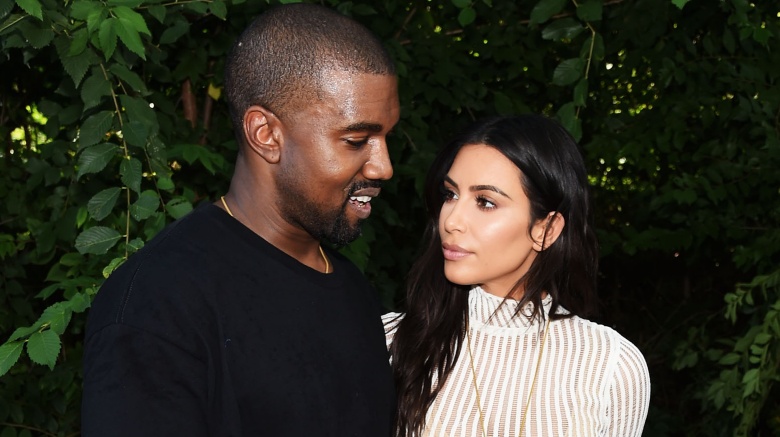 Getty Images
Kanye West reportedly came home from the hospital with wife Kim Kardashian to a small celebration to mark his recovery and also for the first birthday of their son, Saint West.
"Kanye came home for several reasons, Saint and North being one" an insider told E! News. "Kanye is feeling better but is seeking outpatient support and help." The source added that the kids "are very happy and don't really have any idea what's happening with their dad."
A source told Us Weekly the family had "a little celebration with a little cake, but it was very low-key. Everyone is just happy that he's back home and things can go back to normal."
An insider told Radar Online Kanye didn't go home alone. "Kanye has a medical staff staying with him, Kim and the kids that consists of two or three people until his doctors feel that it is no longer needed," a source close to the family revealed. "He will obviously continue with therapy and there is a family psychiatrist as well as psychotherapist on hand." The source added, "Kanye has been urged to not go out and deal with the public until given clearance, but everyone knows that is most likely not going to happen. At the very least, Kanye really wants to release a statement on social media to let his fans and family know that he is okay."
On Nov. 29, 2016—before Kanye's release—a source said he needed more rest and help. "Kanye is the kind of person if he gets released and isn't mentally ready he will go back to his old ways and push himself over the limit again," the insider told E! News. "He needs to keep up with counseling even though he has an intense work schedule. He is just really drained and still weak. He isn't himself."
People reports that Kardashian, who's still reeling from being robbed at gunpoint in early October 2016, is "really stressed," adding, "Everyone is trying to pitch in and help her out to relieve some of that and everything she's going through."
However, a source told E! News that while Kanye and Kardashian had some rough times leading up to the hospitalization, it may end up making them even closer as a couple, making all the stress somehow worth it.
"Kim is being patient and staying by his side," the source said. "They both have been through a lot but are staying strong as a married couple and helping one another get back up. They know in the end this will bring them closer. Their love has not been affected during this hard time, but it has been tested to see if they can get through it. They have faith they will."