Who Is Kathryn Hahn's Husband, Ethan Sandler?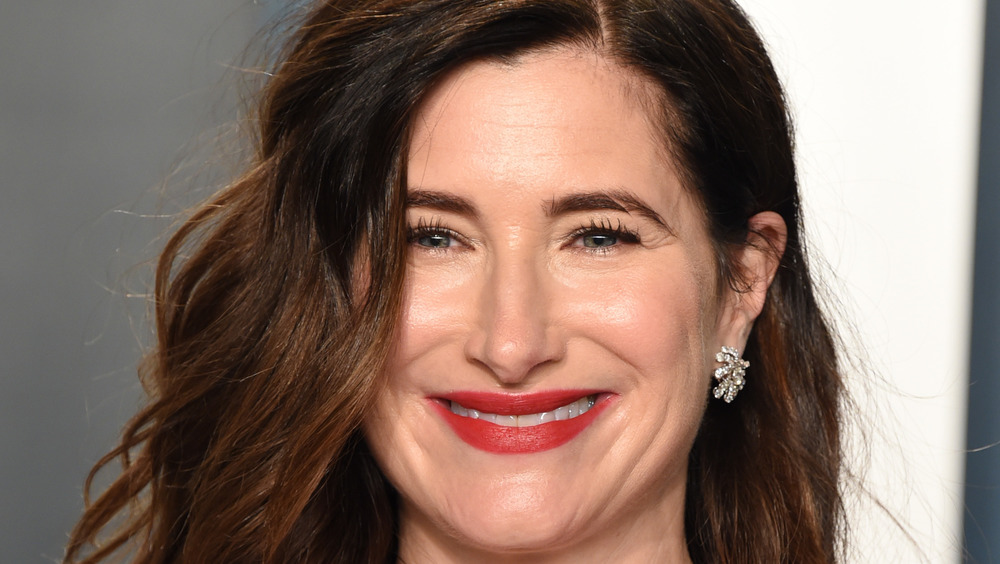 John Shearer/Getty Images
Kathryn Hahn has made a name for herself (as well as a modest fortune) in show business thanks to her appearances in plenty of popular shows and films. And, frankly, it seems like she can do it all — whether that be delivering crowd-pleasing comedic performances or taking on intensely dramatic roles. That's why you may have seen her as Raquel Fein on Transparent or adored her outrageous portrayal of Carla in the Bad Moms movies. Of course, she's also kept her fans entertained as Agnes on WandaVision.
However, when Hahn isn't on the set of her next project, she's likely at home with her family, which includes her husband, Ethan Sandler (no relation to Adam Sandler, if you were curious). Hahn and Sandler (Ethan, not Adam) met in college, and while they were married in 2002 and now have two children — Leonard and Mae — according to IMDb, she told The New York Times Magazine in 2019, "I feel like I have remarried the same person a couple of times. We just keep meeting each other as new human beings."
So, who is the man that Hahn continually chooses to be (and change) with? Read on to find out!
Kathryn Hahn and Ethan Sandler both nabbed roles on the same shows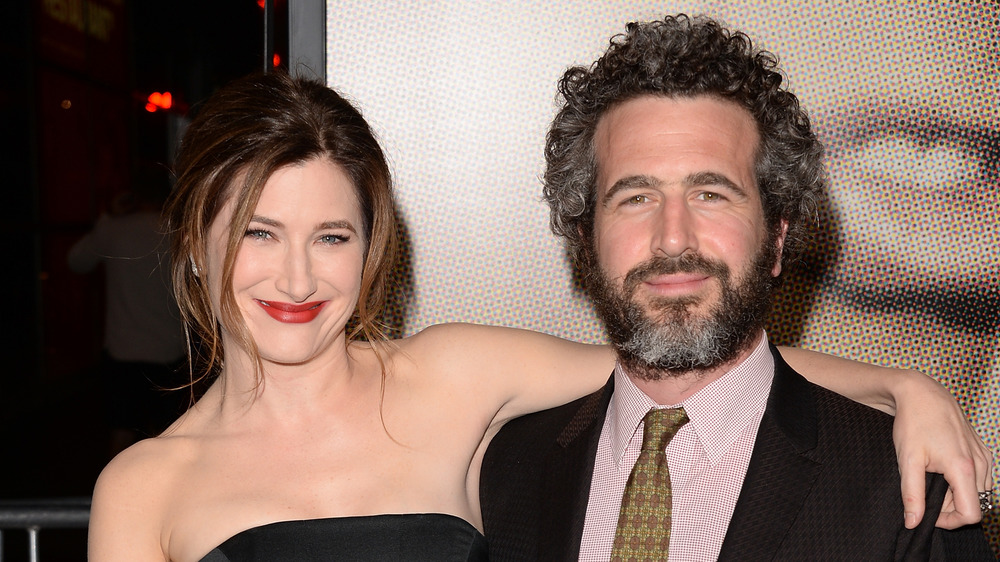 Jason Merritt/term/Getty Images
Before Kathryn Hahn's days in Bad Moms and on WandaVision, her first significant role was as Lily Lebowski on Crossing Jordan, which ran from 2001 to 2007. That's where you might have also seen her husband, Ethan Sandler, who popped up on the popular series as assistant district attorney Jeffrey Brandau, per IMDb. He again joined his wife on set when he took on the role of Barry on Transparent.
Granted, those aren't the only onscreen gigs that Sandler has taken on over the years. The fellow actor has also appeared on shows like Sex and the City, Will & Grace, and Single Parents, as well as in movies such as The Princess Diaries and The Bourne Supremacy. On top of that, Sandler is also a producer and writer who has worked behind the scenes on My Boys, New Girl, and Man with a Plan.
With both Hahn and Sandler stacking up such impressive credits and obviously having what it takes to help bring successful productions to the screen, it's surely only a matter of time before they team up in a professional sense yet again.