Why Fans Are Fuming At Sarah Silverman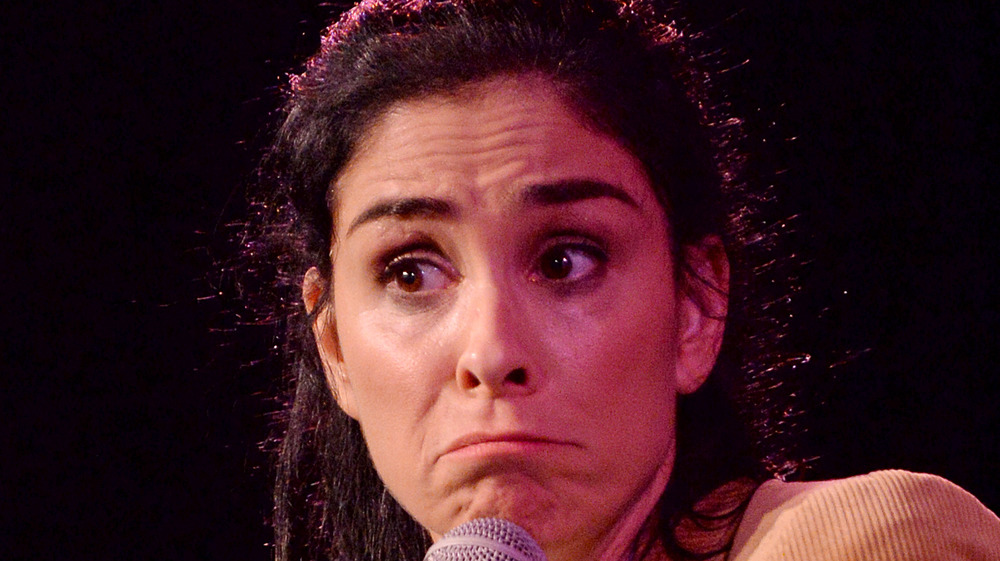 Brad Barket/Getty Images
Following the Framing Britney Spears documentary, which outlined the devastating impact the media and pop culture has had on the pop star, fans have started coming for the figures who they felt treated Spears cruelly or unfairly at the height of her fame in the 2000s. Most notably, this includes her ex-boyfriend Justin Timberlake — who was accused of slut-shaming and recasting her as the villain in their breakup — and journalist Diane Sawyer, who also seemed to accuse Spears in a televised interview, causing her to burst into tears.
Britney fans have also begun to unearth commentary by media and celebs that was not included in the documentary. Sometimes this is positive, like the clip of Craig Ferguson refusing to mock Spears after she very publicly shaved her head and entered an inpatient facility. But other clips have not aged quite so well, and enraged fans think that Spears is owed an apology from lots of people — including Sarah Silverman.
Sarah Silverman is coming under fire for an old roast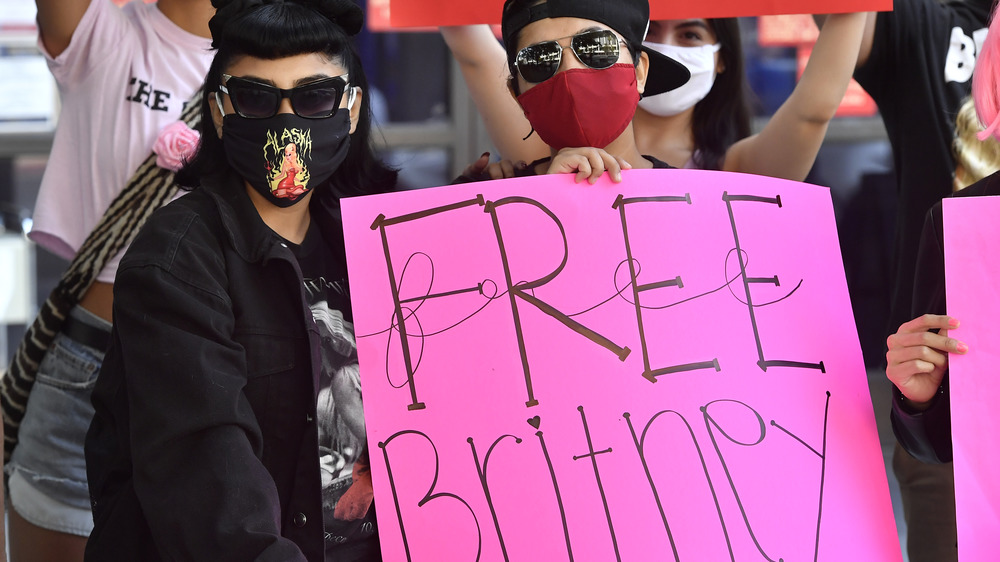 Frazer Harrison/Getty Images
Fans of Britney Spears have been fired up by the February 2021 documentary Framing Britney Spears, and on Feb. 7, 2021, a Britney Spears fan account tweeted, "The media was so disgusting. WE ARE SORRY BRITNEY," along with a clip of Sarah Silverman roasting Spears at the VMAs. The tweet quickly went viral. 
In the video, Silverman jokes, "[Spears is] 25 years old and she's already accomplished everything that she is going to accomplish in her life," and "She's a mother. It's weird to think that just a few years ago on this very show, she was this sweet, innocent little girl in slutty clothes riding around with a python." Silverman also called Spears' children with Federline "mistakes" and even mocked her vagina.
The Silverman clip wasn't shown in the documentary, but for fans, that doesn't mean she doesn't owe Spears an apology. Another user retweeted the clip, adding, "um @SarahKSilverman girl what is this explain yourself x."
In response, Silverman commented on the tweet that she was "known for her roasts" at the time, calling it "unfortunate," and added, "Art changes over yrs as we know more & the world changes." In an additional tweet, she seemed to call out the poster who tagged her: "I wish I could delete it but I can't. But you are posting it for people to see. So r u trying to be kind or right?"

If you or someone you know is struggling with mental health, please contact the Crisis Text Line by texting HOME to 741741, or call the National Alliance on Mental Illness Helpline at 1-800-950-NAMI (6264).