Inside Angelina Jolie's Parenting Style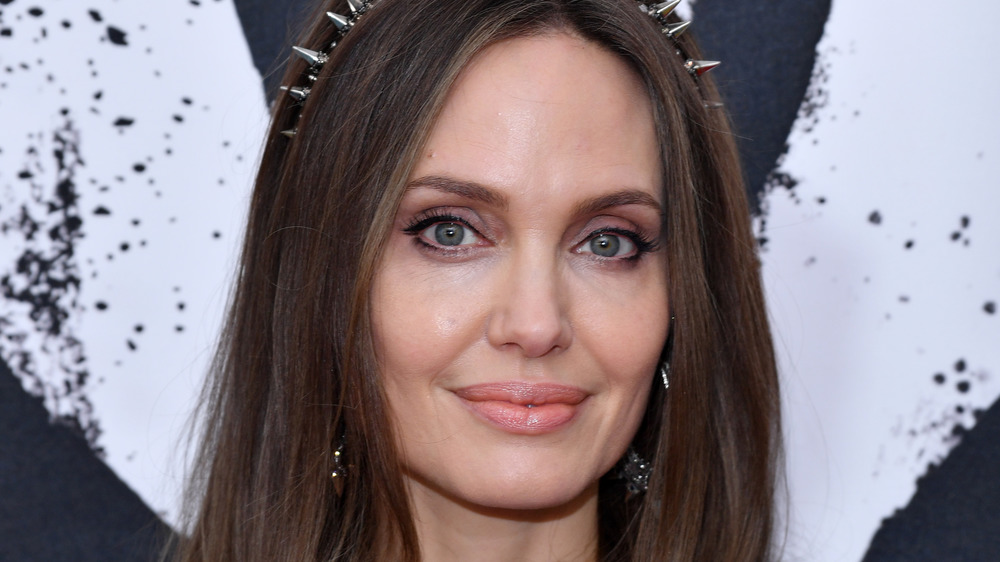 Gareth Cattermole/Getty Images
Angelina Jolie is a mother on the move, so being home with her six kids during the pandemic has made it hard. Jolie shares her children — Maddox, 19, Pax, 17, Zahara, 16, Shiloh, 14, and 12-year-old twins Vivienne and Knox — with ex-husband Brad Pitt. In an interview with British Vogue in February 2021, the mother of six talked about the challenges of being home.
"Even though I wanted to have many children and be a mom, I always imagined it kind of like Jane Goodall, traveling in the middle of the jungle somewhere. I didn't imagine it in that true, traditional sense," Jolie said. "I feel like I'm lacking in all the skills to be a traditional stay-at-home mom. I'm managing through it because the children are quite resilient, and they're helping me, but I'm not good at it at all."
As Jolie continues to learn about herself, she also wants her kids to have the freedom to find themselves. In an interview with Harper's Bazaar in November 2019, she expressed her understanding that she can help her kids get through hard times, but she cannot prevent them. "We can't prevent them from experiencing pain, heartache, physical pain, and loss," she said. "But we can teach them to live better through it."
Here's where Angelina Jolie sees her children in five years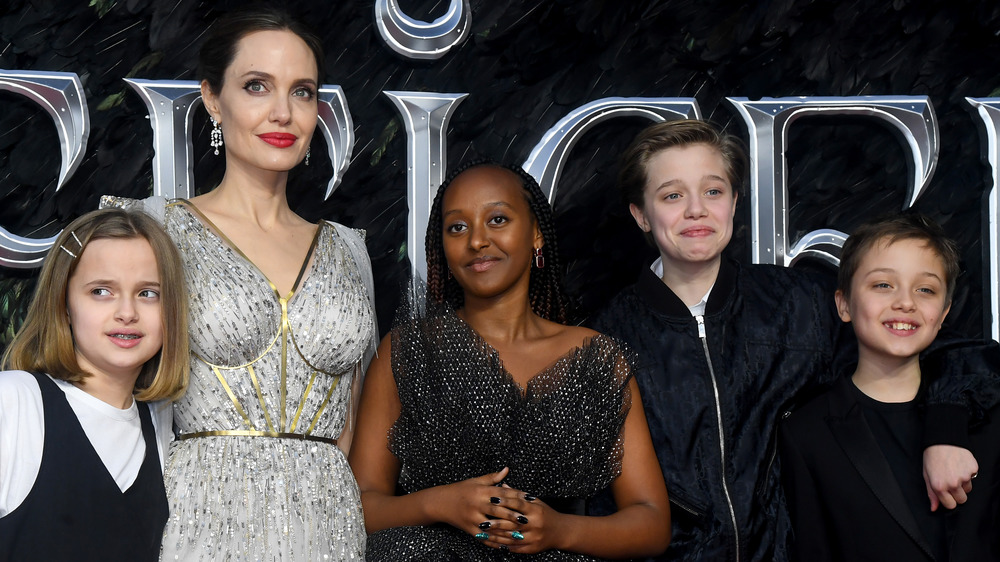 Dave J Hogan/Getty Images
In an interview with BBC News in 2017, shortly after her spilt from actor Brad Pitt, actress Angelina Jolie was asked where she would like to see herself in five years time, and she imagined a life full of traveling.
"In five years time, I would like to be traveling around the world visiting my children, hoping that they're just happy and doing just really interesting things. And I imagine in many different parts of the world," she shared. "And I'll be supporting them ... and give them the right sense of what they're capable of, and the world as it should be seen, not through the prism of Hollywood or through a certain kind of life, but really take them into the world where they have a really good sense and become rounded people."
Jolie's dream to see her kids travel began when her oldest son, Maddox, started college at Yonsei University in South Korea. However, his in-person studies were cut short due to the pandemic. Currently, he has been studying from home, and Jolie was surprised by how her kids have been able to continue to stay in touch with the world.
"[I] see Mad [Maddox] online speaking in Russian to someone or talking to Korea, or Shi [Shiloh] saying hi to her friends in Namibia," she explained in her interview with British Vogue. "I see there's this new way young people can connect and know each other in this global way," 
Angelina Jolie opens up about how aging has impacted motherhood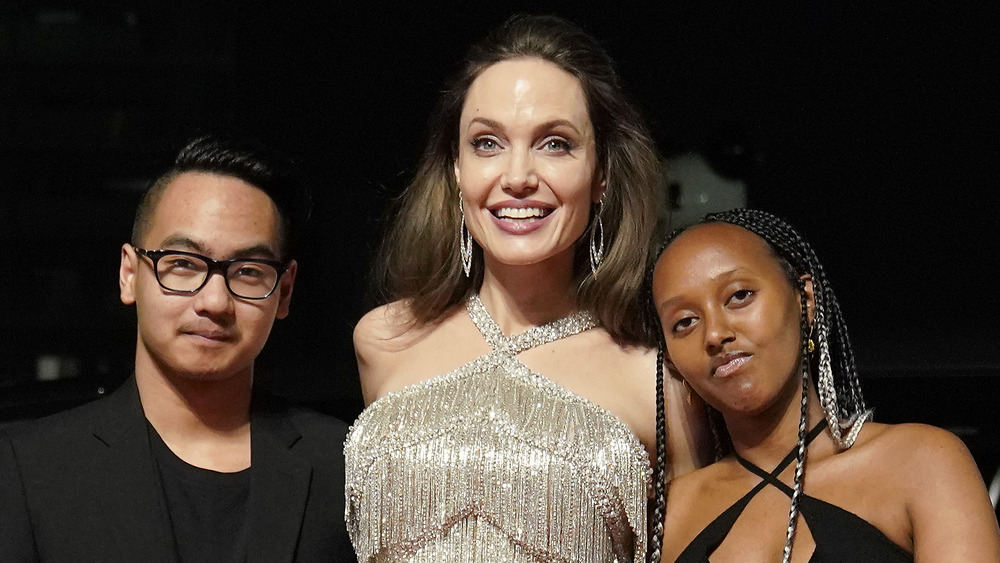 Christopher Jue/Getty Images
In 2021, Angelina Jolie is expected to appear in Marvel's The Eternals as Thena — and thus far, the actress seems to be having a blast with filming. "I love this cast, and that we all came together. I signed up to support Chloé [Zhao]'s vision and Marvel's commitment to expand the way we see 'superheroes.' Running around in a gold bodysuit was not how I imagined my forties. But it's good crazy, I think," Jolie told British Vogue.
In her interview, the Maleficent star also expressed that she's looking forward to aging. "I'm looking forward to my fifties — I feel that I'm gonna hit my stride in my fifties," Jolie explained. "Though we were on the trampoline the other day, and the children said, 'No, Mom, don't do that. You'll hurt yourself.' And I thought, 'God, isn't that funny?' There was a day I was an action star, and now the kids are telling me to get off the trampoline because I'll hurt myself."
Although we know her as an A-list celebrity and the most beautiful woman in the world, it's grounding to be reminded that, to her kids, Jolie's just mom.