The Real Reason Lili Reinhart Won't Let Anyone Else Do Her Makeup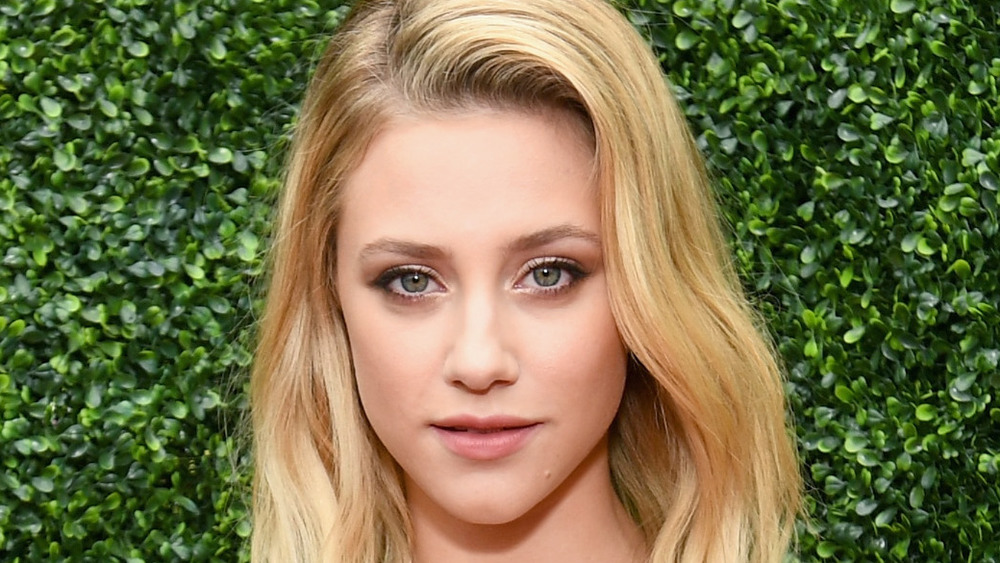 Emma Mcintyre/Getty Images
Why do we love it so much when celebs do their own makeup? Does it bring them back down to reality? Does it make them one of us normal folks who don't happen to have a glam squad show up everyday? Maybe so.
Refreshingly though, there's a long list of celebs who love to do their own makeup for major events. Taylor Swift did her own makeup for the 2020 ACM Awards, according to People, opting for a subdued look and ditching her usual red lips. The list goes on. Kate Middleton famously did her own makeup for her wedding to Prince William, according to a later publication by People.
Her sister-in-law, Meghan Markle, has also done her own makeup for big events. Meghan did have a professional do her wedding makeup, but she often takes the brush into her own hands. Why? A source told Us Weekly that it's simply because she likes doing it.
This simple experience of doing one's own makeup makes sense. Who knows our own faces better than we do? Makeup can also be fun, therapeutic, adventurous, meditative, and deeply personal. Lili Reinhart certainly feels the same and actually has a specific reason for why doing her own makeup is so significant.
Lili Reinhart did her own makeup for 'Riverdale'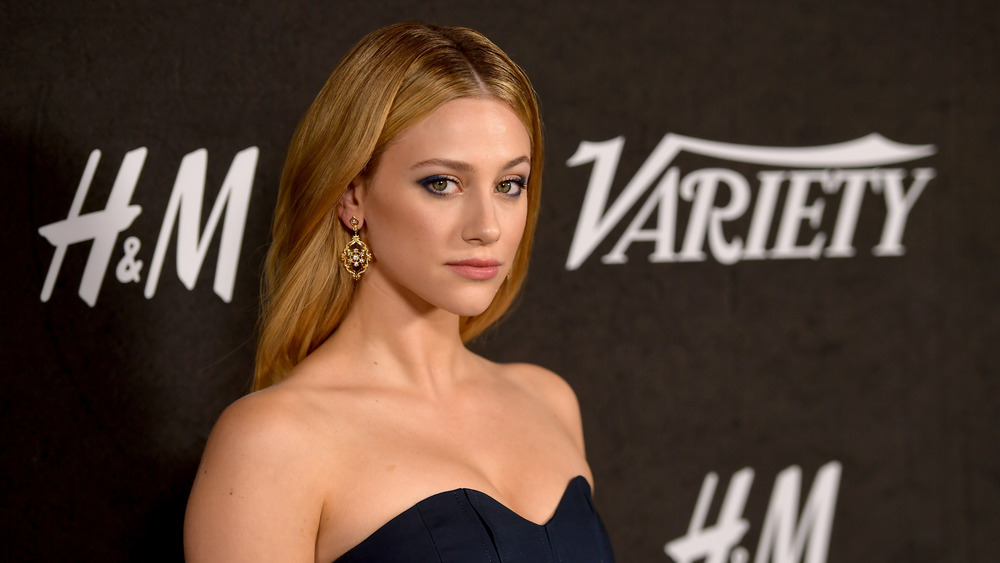 Matt Winkelmeyer/Getty Images
Lili Reinhart, who slays as blonde Betty on Riverdale, has a history of acne. She told Refinery29 in August 2018 about how the combination of breakouts and being on-screen can be a real emotional challenge. "Nothing is worse than when I have a breakout and I have to be in front of a camera; it makes my anxiety a 10 out of 10," Reinhart explained.
"I do my own makeup for the show this season," Reinhart added. "We have a head of makeup and she's great, but I know my skin better than anyone else and I know what works. Riverdale is such a perfect world that my skin has to look perfect, so I cover my breakouts; it's just the aesthetic of the show, which can be hard. A lot of the girls on the show have really beautiful, clear, smooth skin, so sometimes I feel like the odd one out." That's got to be a tough situation!
Reinhart's candor is one of the many reasons we've come to love her, and acne isn't the only topic she gets frank about. She's been very open about mental health. "I had no idea three years ago that I'd be known as the girl who talks about her depression all the time," she told The New York Times in October 2020. "Is that something that I necessarily would have tried to seek out? No, but I'm glad that that's how it happened." We're glad, too. Thanks for opening up!