How Meghan Markle Maintains Her Fresh Complexion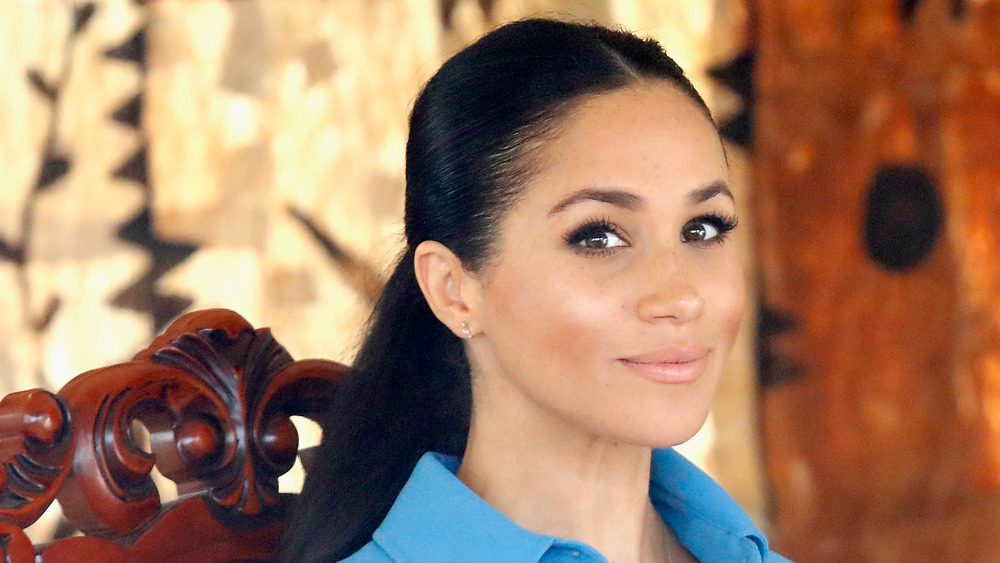 Chris Jackson/Getty Images
Meghan Markle is famous for two things: being the Duchess of Sussex and having amazing skin. Okay, she's famous for more than that, but her smooth, glowing skin is definitely one of her signature attributes. Meghan is rarely spotted in heavy makeup — instead, she typically rocks a fresh-faced look that shows off her natural complexion. She even went for the natural look during her 2018 wedding to Prince Harry, and her makeup artist and friend Daniel Martin, who did her makeup for the wedding, revealed some inside secrets.
Per Marie Claire, fans had long assumed that Meghan wore a full face of foundation to achieve her flawless-looking wedding-day skin. Fans suspected Dior Backstage Face & Body Foundation, a $70 foundation with a "a natural-finish but sweatproof formula," the outlet reported.
But it turns out that the truth is even more impressive: Meghan probably wasn't wearing foundation at all on her big day, according to Daniel's intel. Yep, her skin is just that great. Here's how she maintains her fresh look.
Meghan's makeup artist loves this concealer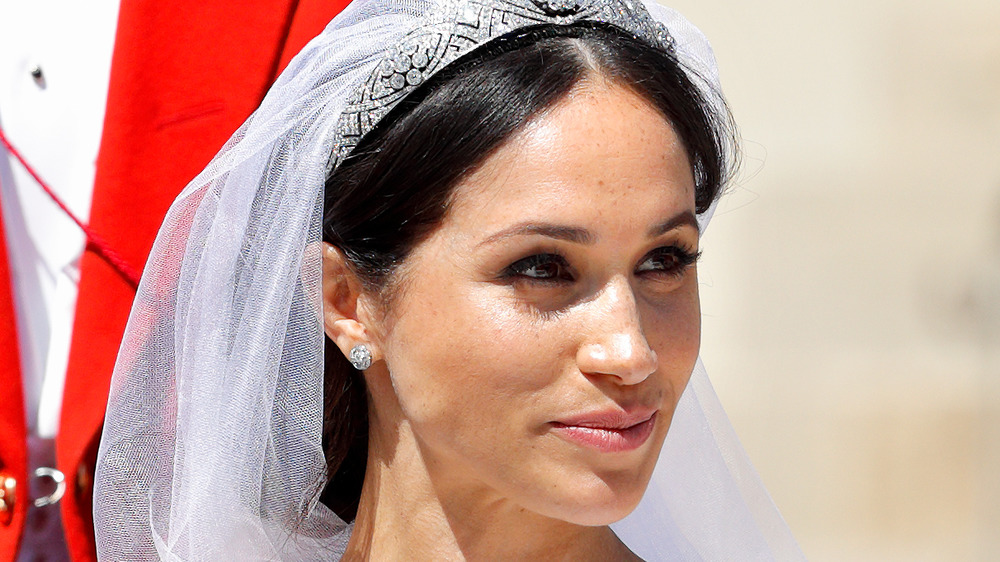 Max Mumby/indigo/Getty Images
Daniel Martin, Meghan Markle's friend and makeup artist, told The Cut how Meghan got her fresh, blemish-free complexion on her wedding day. Apparently, it all starts with a healthy base — Daniel achieved Meghan's glow primarily through "layers and layers of hydration" on her skin, as The Cut reported. This skincare-focused approach to makeup makes sense, because Meghan is known for being "very in-the-know" about skincare and beauty, as her former hairstylist told Refinery29.
Daniel explained to The Cut, "My approach to makeup has always been to emphasize the skin's radiance rather than covering it up, and I've found that using skin-care and complexion formulas that complement each other allow for the most natural-looking results, where it's for a red carpet or in a photo." 
That's why Daniel prefers to skip foundation in favor of concealer. While the royal family's favorite beauty products are usually "closely guarded" secrets, per Marie Claire, Daniel did reveal his all-time favorite concealer: another Dior product, the Dior Forever Skin Correct Concealer. Daniel uses it to spot-treat problem areas, then buffs it into the skin with a foundation brush. For those who do need full coverage, the concealer can also double as a foundation. "This is, in my opinion, the best two-in-one product on the market to balance out your complexion," Daniel raved. 
Outside of her wedding day, Meghan reportedly does her own makeup, but her approach is similar to Daniel's.
Meghan has long been 'all about skin'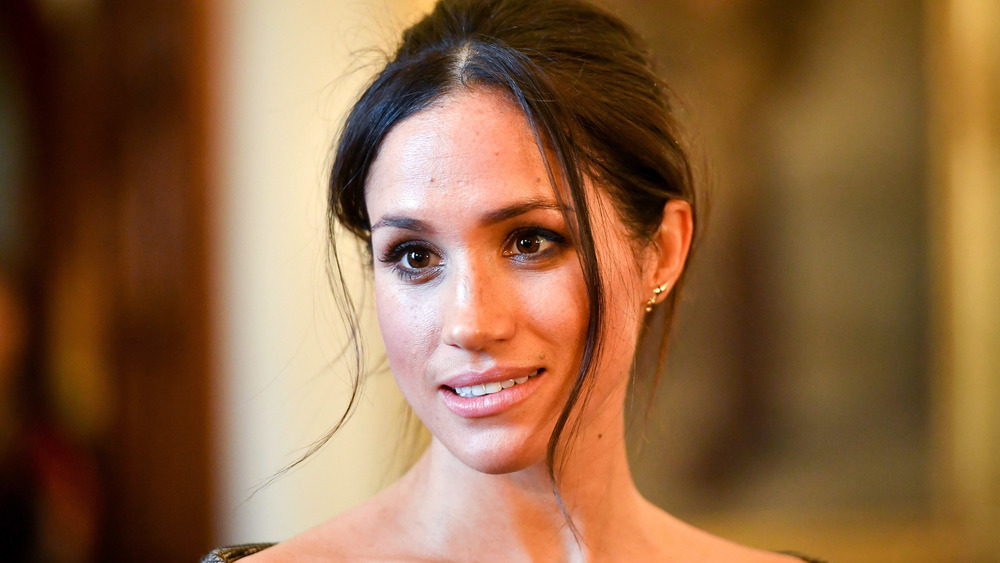 Wpa Pool/Getty Images
Meghan Markle's natural approach to makeup started long before her and Prince Harry's wedding day. Before she was a duchess, Meghan was very open about her beauty and skincare routines with fans — she even used to run a lifestyle blog, The Tig, that also covered beauty.
The duchess's former makeup artist on Suits, Spencer Barnes, once told Life and Style: "When I worked with Meghan, she was all about skin! She wanted her skin to look like skin but enhanced galore — glowing, radiant, and healthy — while subtly contoured so that the architecture of her face was maximized. Nuanced subtly was always key."
Per Women's Health, Meghan's skincare routine focuses on moisture and exfoliation. She's long been a fan of the no-makeup makeup look, telling Allure in 2017, "To this day, my pet peeve is when my skin tone is changed and my freckles are airbrushed out of a photo shoot." That's likely part of why Meghan didn't wear a full face of foundation even back then. "I never want to cover my freckles, so we just do a 'wash' of [Chanel Sublimage Le Teint] foundation in certain sections instead of over the entire face," she told Birchbox, per Women's Health. And Spencer reiterated to ET that he often used concealer on her face for natural-looking coverage.
Though Meghan's life as a post-royal certainly looks much different than her Suits days, it seems her down-to-earth approach to beauty hasn't changed much.