Here's What To Know About Taylor Swift's Re-Recorded 'Fearless' Album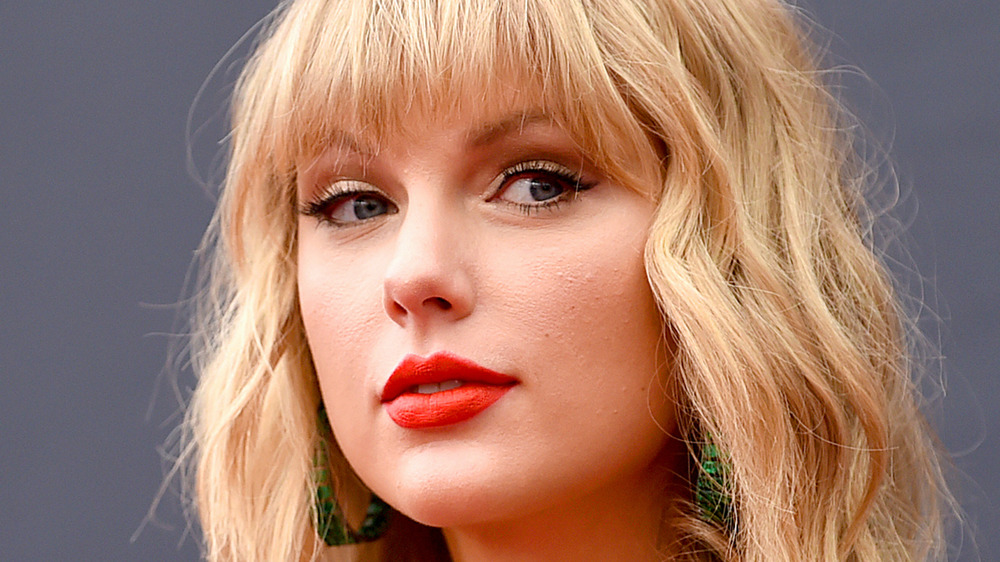 Jamie Mccarthy/Getty Images
Taylor Swift knows what her fans want to hear when it comes to the songs that she puts out. Just listen to her Folklore album, which she dropped on July 24, 2020, and her follow-up Evermore album, which she unexpectedly released on Dec. 11, 2020. While she's obviously inspired to write new tunes, Swift has also made it known that she intends to re-record some of her past music. But why bother to redo songs that have already been done? Well, the answer is simple and understandable: Swift wants to have control over her own music.
Back in 2019, Scooter Braun — who is the manager of other major stars like Justin Bieber, Ariana Grande, and Demi Lovato — made a deal with Big Machine Records founder Scott Borchetta when "Borchetta sold Big Machine Label Group to Scooter Braun's Ithaca Holdings for north of $300 million," per ABC News Radio. According to the outlet, with the acquisition of Borchetta's label came "the masters to Taylor's music, from her 2006 self-titled debut through 2017's Reputation." On top of that, attorney Don Passman told Billboard that "Borchetta never gave Taylor Swift an opportunity to purchase her masters, or the label, outright with a check in the way he is now apparently doing for others."
While Braun ended up selling Swift's masters, per People, the singer decided to re-record her past work and that's just what she's done with Fearless.
Taylor Swift's re-recorded 'Fearless' album will include new songs
Taylor Swift thrilled her fans on Feb. 11, 2021, when she appeared on Good Morning America to reveal that her re-recorded version of Fearless was "finished." The aptly titled album, Fearless (Taylor's Version), will include 26 songs. If that surprises you because that's more songs than were originally included on what Rolling Stone notes was "Swift's 2008 Grammy-winning sophomore album," that's because the singer had another surprise in store for her fans. 
"My version of Fearless will have 26 songs on it because I've decided to add songs from the vault, which are songs that almost made the original Fearless album, but I've now gone back and recorded those so that everyone will be able to hear not only songs that made the album, but the songs that almost made it: the full picture." Swift also took to Twitter to add that the new tunes were written between the ages of 16 to 18, and were ones that she didn't want to "leave behind."
While Swifties will have to wait a little longer for the full new album, the singer is set to re-release "Love Story" at midnight on Feb. 12, 2021, which is surely music to her fans' ears. Some might have also noticed that she left a hidden note in the message that she posted on social media. With certain letters capitalized — A-P-R-N-T-H — there's speculation that the album might drop on April 9, 2021. *Fingers crossed.*