The Truth About Noah Centineo's Relationship With Lana Condor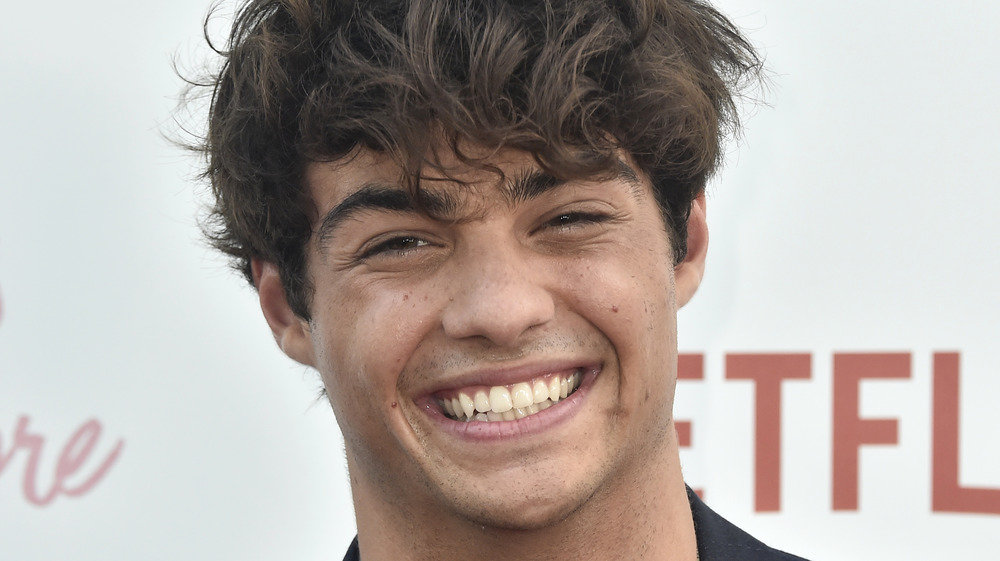 Frazer Harrison/Getty Images
There are plenty of reasons why fans love To All The Boys I've Loved Before, but one main draw has to be the chemistry between Noah Centineo and Lana Condor. After the Netflix rom-com's release in 2018, Centineo and Condor found themselves at the center of a lot of speculation about their off-screen relationship. Their connection had an awkward beginning, however, as Noah shared on The Tonight Show With Jimmy Fallon when he spoke about their first meeting.
"What I like to do with my auditions is, I low-key like to run lines before the actual chemistry reading and before the actual audition with other people in the room because I feel like it's a good way to break the ice," Centineo revealed. "I see Lana at the chemistry reading and I didn't realize that she had booked the role... I thought she was also there chemistry reading as one of three girls like I was one of three guys. And I was like, 'Hey do you maybe wanna run lines?' and she was like 'Nah, I'm OK.'" Here's what happened next.
Noah Centineo and Lana Condor didn't have a smooth start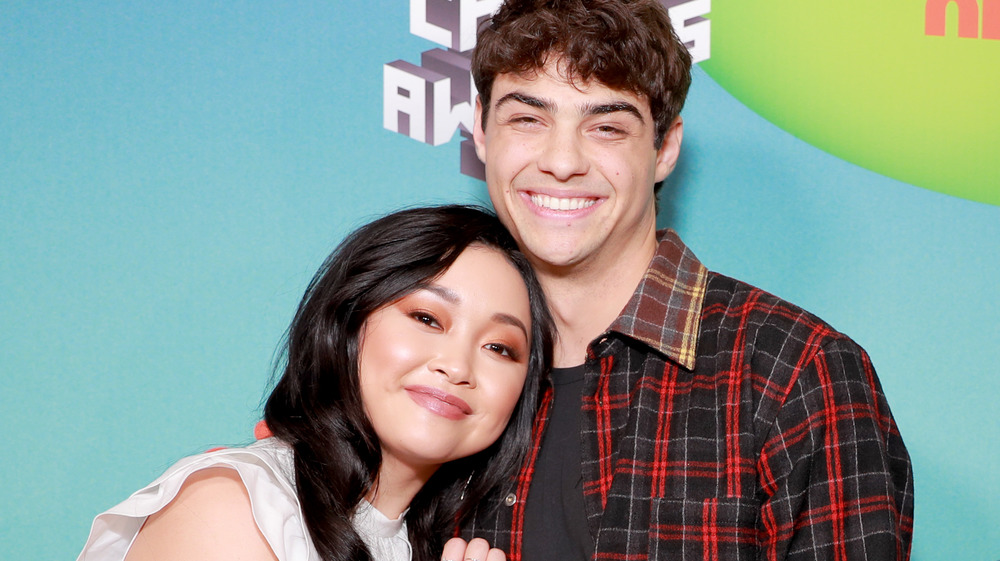 Rich Fury/kca2019/Getty Images
Lana Condor told MTV News her side of the story, explaining that she'd been flustered when she first saw Noah Centineo: "I went in for pre-reads for the audition process and I look up and I see this gorgeous, tall, beautiful man that is Noah walk through the door. And I was like 'NOT TODAY' and I kept reading my sides, like 'I will not get distracted, I will not get distracted.'"
"And I start feeling his presence coming towards me and he sits down right next to me. He was like, 'Hey, do you want to read lines together?' and I was like, 'No, sorry' and went back to reading my sides," the actress remembered. Later Condor saw his name on a list of possible Peters and worried that he would "sabotage" her, but clearly the pair was fine. In fact, they went on to get along a little too well, as Condor explained to Jimmy Fallon.
"We had just come back from a hot yoga class and we went to his apartment, and we ordered pizza, and it's kind of like, ooh, hot yoga, pizza, what's happening?" Condor recalled. "It was right before we shot the movie, just getting to know each other. And I felt something. And then so I looked at him and I went, 'Noah, it's not going to happen between us.' Because I felt, for the show to do well, we had to be best-friend professionals." So how did Noah respond?
Noah Centineo and Lana Condor made a real no-dating pact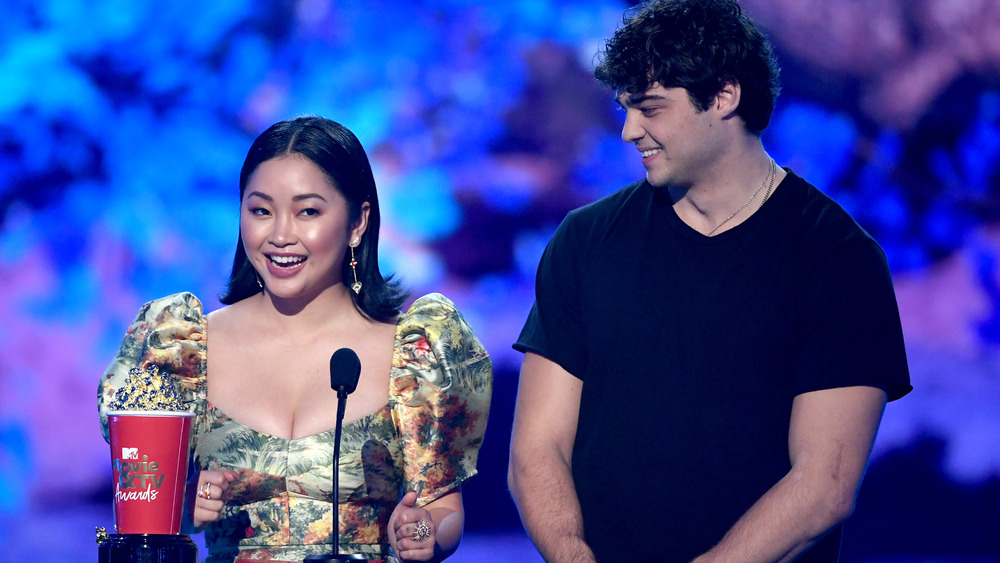 Kevin Winter/Getty Images
Noah Centineo agreed nothing was going to happen between him and Lana Condor. To make it official, they had to form a real no-dating pact when they started working on the movie. "We kind of did what we did in To All the Boys the movie, we kind of made a contract and set boundaries, and then I'm so happy that we did that because the movie turned out great and now we're doing a sequel," Condor told Jimmy Fallon in January 2019. "We still have the spark, absolutely," she admitted, though it seems they're keeping the chemistry on-screen.
As Elle reported, Condor does have a longtime boyfriend: actor and musician Anthony De La Torre. The actress has described herself as a "hopeless romantic," and says she and De La Torre write love letters to each other. "I would say he's more romantic than I am!" she added.
Meanwhile, Centineo is dating Kylie Jenner's best friend, Stassie Karanikolaou, who can be seen all over Jenner's Instagram in a series of matching outfits. According to Cosmopolitan, they seem to have gotten together in June 2020 and were even briefly rumored to have tied the knot in Las Vegas.
Even if Centineo and Condor are only friends, their onscreen dynamic is electric enough to have secured two sequels: P.S. I Still Love You, released February 2020, and Always And Forever, released February 2021.