Did Noah Centineo Really Tie The Knot In Las Vegas?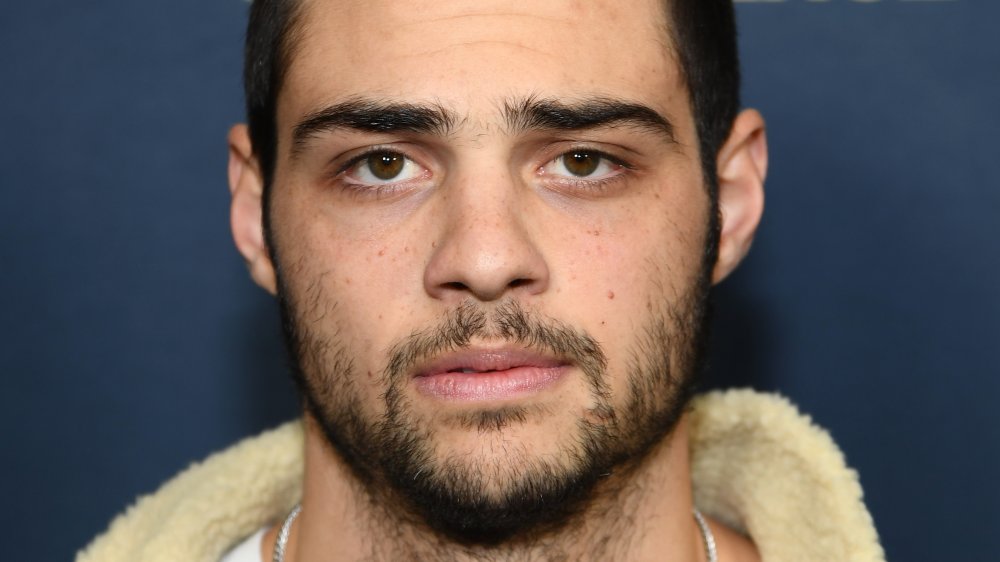 Dimitrios Kambouris/Getty Images
Is Noah Centineo off the market? Centineo became every fan's imaginary boyfriend as the breakout star of Netflix's To All the Boys I've Loved Before in 2018. Technically, the actor has always been off the market for fans — he told E! News that while he wouldn't rule out the possibility entirely, he can't see himself dating a fan. "I don't close any doors totally, but probably not, because then it's like more of a infatuation with like, a position more than like, the person," Centineo said. "It can overshadow that, which is difficult, I would think."
Still, fans worried that their chances were really gone when rumors began swirling that Centineo had tied the knot. On Oct. 7, 2020, a celebrity gossip page on Instagram reported that Centineo eloped with Stassie Karanikolaou, also known as Kylie Jenner's best friend, according to Seventeen. "A guy I'm friends with is dating Noah's sister," an anonymous source told the gossip account. "Confirmed that they did get married but that his family didn't find out till after." More sources also popped up to "confirm" the claim. To add fuel to the fire, fans noticed that Karanikolaou had posted a photo on Instagram — from Las Vegas, with a ring seemingly on that finger. 

But did Centineo really elope in Vegas with Karanikolaou? Keep reading to find out the real story.
Noah Centineo and Stassie Karanikolaou have been linked before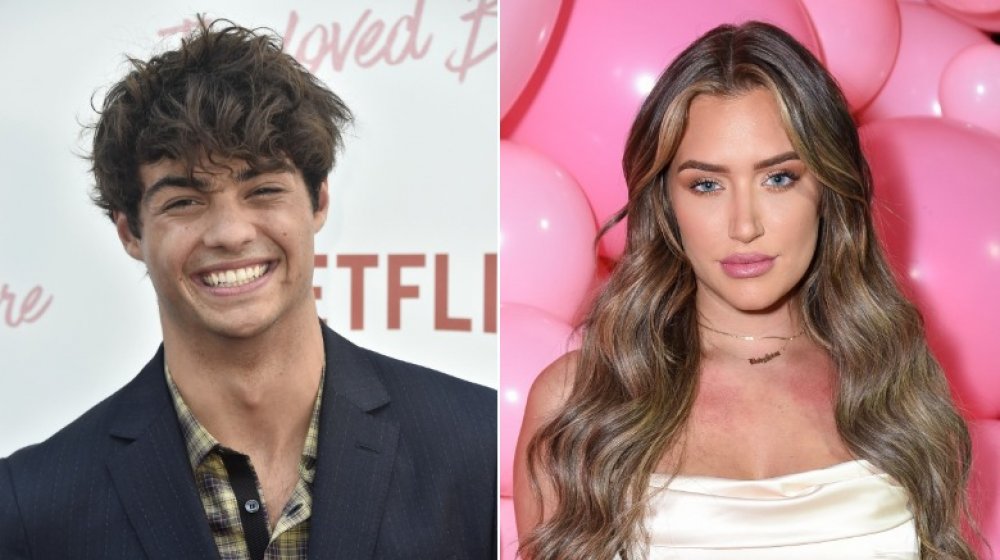 Frazer Harrison, Presley Ann/Getty Images
On Oct. 7, 2020, the celebrity gossip Instagram account @deuxmoix went wild with reports that Noah Centineo and Stassie Karanikolaou had eloped in Las Vegas. While multiple anonymous sources wrote in to corroborate the story, there were no solid confirmations — the most convincing bit of "evidence" was Karanikolaou's photo with a ring in Vegas. One source claimed that a proposal and wedding had indeed taken place, but it was only a social media stunt, per Cosmopolitan. Some fans speculated that the stunt could be for Centineo's YouTube channel, according to Seventeen. Another source said Karanikolaou thought the wedding was "a complete joke and was just going along with it," then found out that it was real and is "freaking out" and trying to "get it annulled."
But while @deuxmoix's sources are completely anonymous, Cosmo's own trusted sources have confirmed that the rumor is just that — a rumor. Elite Daily's trusted source also confirmed the same. Centineo and Karanikolaou have been linked together before — per Us Weekly, they got flirty in each other's Instagram comments as early as June 2020, after Centineo split from his previous girlfriend, model Alexis Ren. But the pair have never confirmed a relationship, let alone an engagement or marriage.