The Real Reason Anderson Cooper Is Living With His Ex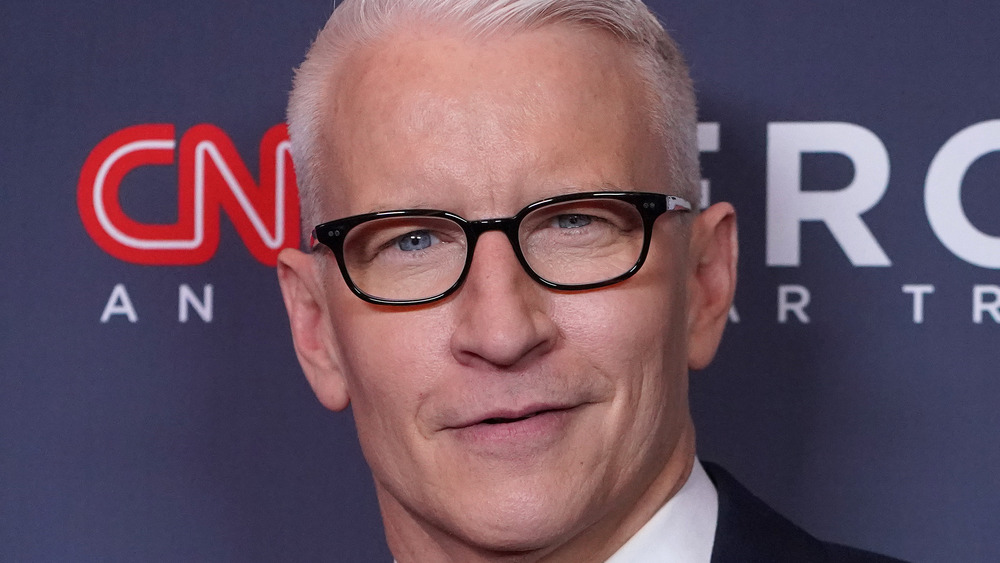 J. Countess/Getty Images
Beloved CNN anchor Anderson Cooper is shaking things up in his personal life — including an interesting living arrangement. A father of one, Cooper welcomed son Wyatt Morgan Cooper on April 27, 2020. Cooper named Wyatt in honor of his late parents. "He is named after my father, who died when I was ten. I hope I can be as good a dad as he was," Cooper wrote on Instagram. "I know my mom and dad liked the name morgan because I recently found a list they made 52 years ago when they were trying to think of names for me." 
Cooper continued, thanking his "remarkable surrogate," as well as those in the LGBTQ+ community who "paved the way" for Cooper to be a parent. However, Wyatt's birth was bittersweet. "I do wish my mom and dad and my brother, Carter, were alive to meet Wyatt, but I like to believe they can see him," Cooper wrote. "I imagine them all together, arms around each other, smiling and laughing, happy to know that their love is alive in me and in Wyatt, and that our family continues." 
All that being said, welcoming a child into the world amid the coronavirus pandemic comes with its own set of challenges. Much to his fans' — and surely his own — surprise, Cooper has found himself living with an ex amid the pandemic. Keep scrolling to find out why Cooper is reuniting with a former love!
Anderson Cooper and his ex are co-parenting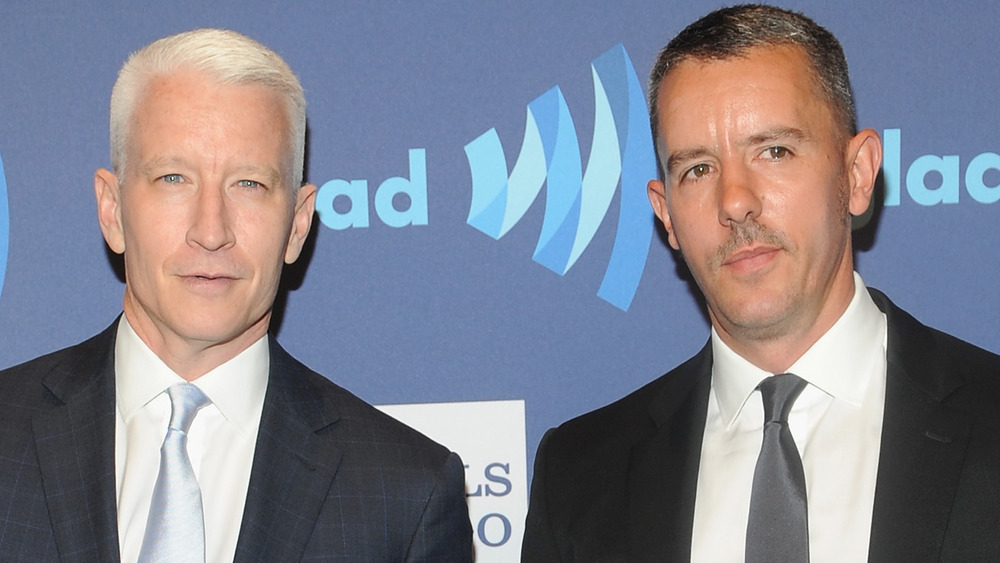 Brad Barket/Getty Images
Anderson Cooper is officially living with ex-boyfriend Benjamin Maisani to co-parent their son, Wyatt Morgan Cooper. "We actually still live in the same house because we get along really well," Cooper said on The Ellen DeGeneres Show in February 2021. He added, "It works out." Cooper said he believes he and the nightclub owner will only remain roommates — nothing more. Of getting back together, Cooper stated, "It's not going to happen." However, they have discussed welcoming another child. "I think it'd be great for [Wyatt] to have a sibling," he hinted, adding, "I'm not sure I could handle another." 
Cooper and Maisani called it quits in 2018, per Page Six, partially because Maisani was unsure about having children. "It was interesting because he wasn't really sure he wanted to have a kid, which was one of the reasons we probably broke up," Cooper continued. "But then he came around on the idea, and now he is just such a great parent." Maisani was in the delivery room when baby Wyatt was born, and Cooper announced in May 2020 that Maisani planned on co-parenting. "He's my family and I want him to be Wyatt's family as well," Cooper explained on The Late Show with Stephen Colbert (via Page Six). What a sweet sentiment!
That being said, we guess we have to give up hope that Cooper and his BFF Andy Cohen will move in together someday.