How Blake Shelton Really Feels About Being A Stepfather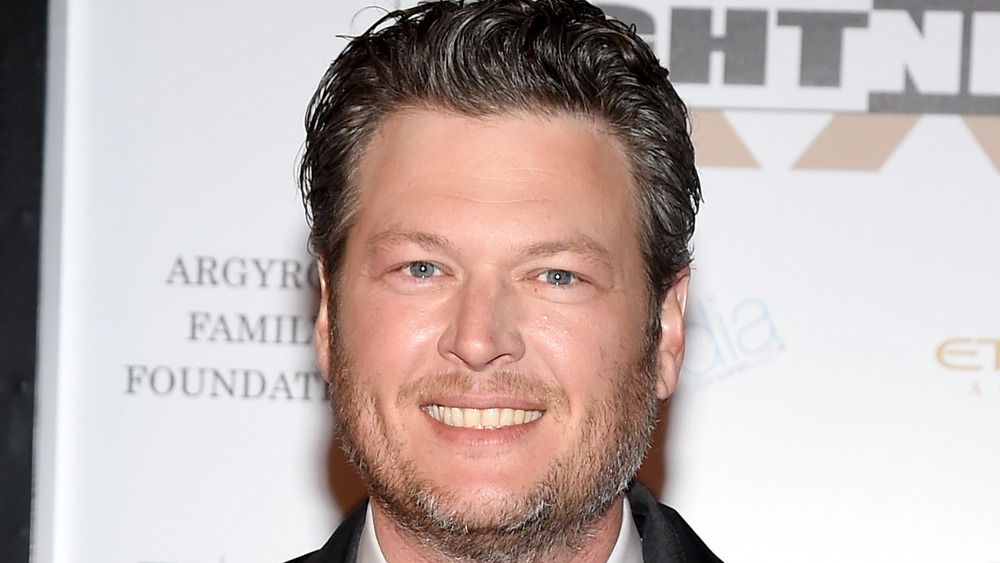 Ethan Miller/Getty Images
Blake Shelton popped the question to Gwen Stefani in October 2020, and becoming Stefani's husband isn't the only new role for Shelton. He will also (officially) become the stepfather to Stefani's three children from her marriage to Gavin Rossdale: Kingston, Zuma, and Apollo, per Today.
The Voice judges had already been together for five years before their nuptials, so it's not as if it would be a major transition going from mom's boyfriend to stepfather. However, the country singer has been preparing to be a stepfather for years. During a July 2020 Today interview, he explained, "That's a scary moment for me because it's one thing for me to be with the kids all the time and be their buddy, but you do have to consider after a while that they start to listen to things that you say and there's a lot of responsibility that comes with that."
And clearly, he has Stefani's seal of approval. Stefani described him as "a good dad" when she was a guest on Today in September 2019. She revealed that he had been "helping [her] out a lot." However, all of those remarks were pre-engagement. How does Shelton feel now that he's approaching actually becoming a stepfather?
Blake Shelton's own stepfather inspired him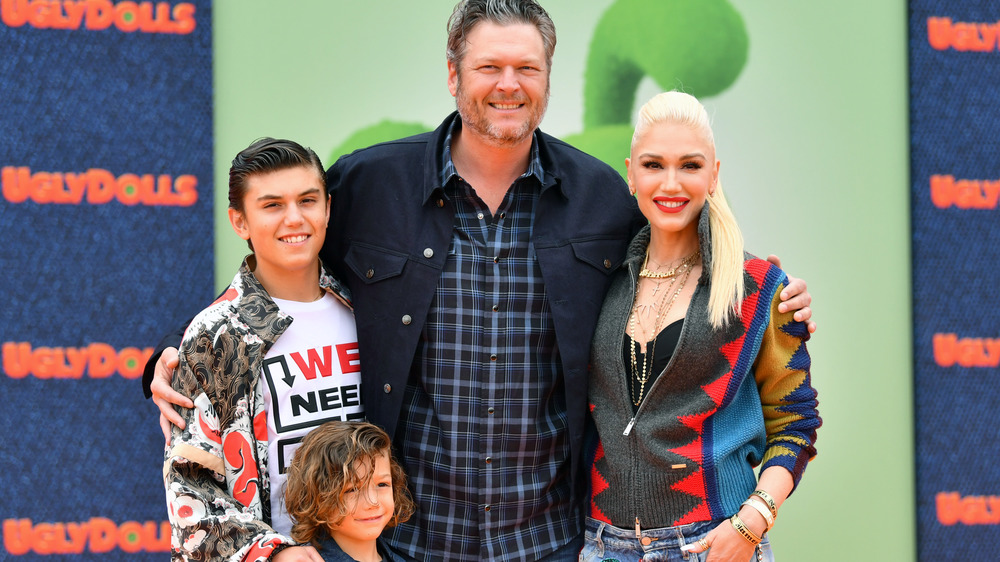 Emma Mcintyre/Getty Images
Before Blake Shelton proposed to Gwen Stefani, he asked her sons Kingston, Zuma, and Apollo for their blessing, according to a source that spoke to People. The insider shared, "Her family very much approves of him. He's an amazing partner and a great extra dad to the boys. Gwen is ecstatic."
In February 2021, Shelton discussed being a stepdad on The Ride with Kimo & Heather. The singer shared, "I take it very serious, but I also have a blast with it," per Daily Mail. He clarified, "I don't take it so serious that I'm not enjoying this time because I really am, especially now that we're five years into this thing." He even shared that he "can't imagine [his] life without these kids now." In addition to five years of practice at step-parenting, Shelton has a great role model of his own for inspiration. He shared, "'I have a stepfather in my life who is one of my heroes." 
Shelton said, "I love my stepfather and he's like a father to me, so I have a good inspiration in my life on how to do this and the kind of stepdad I want to be." And now, it's only a matter of time before he's officially a stepdad himself.