The Role Gwen Stefani's Sons Will Play In Her Wedding To Blake Shelton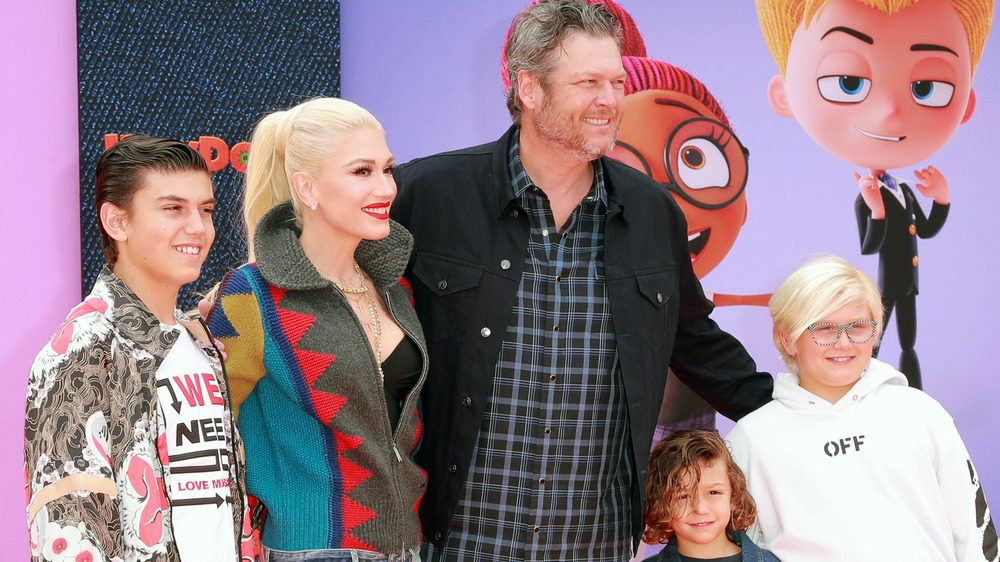 Rich Fury/Getty Images
It looks like Gwen Stefani's wedding to Blake Shelton will be a family affair thanks to the bride's three sons. Stefani's boys — Kingston, Zuma and Apollo — whom she shares with ex-husband Gavin Rossdale, "will have a large part" in the couple's nuptials, a source told People in late December 2020. However, it's no surprise that Stefani's kids will be well-represented on her and Shelton's special day, considering how close the young men have grown to the country star.
"From the beginning, Gwen made it clear to Blake that her boys were No. 1 in her life, and Blake always respected this," another source told the outlet, adding, "[h]e never wanted to overstep and made sure everyone was comfortable with his role in her sons' lives." That being said, Shelton has seamlessly moved into his paternal role. "Gwen always gushed about how amazing Blake is with the boys," the second source shared. "She feels so lucky that he helps her raise them. His love and guidance is something that Gwen is beyond grateful for."
The pair — who got engaged in October 2020 after about five years of dating — first met while working together on The Voice. They initially bonded over heartbreak, "but they quickly realized" they had a lot in common, the first source explained. "They're both incredibly close to their families and their lives are rooted deeply in their faith. He just fit so seamlessly into her life, and vice versa." Keep scrolling for more details.
Gwen Stefani's sons are thrilled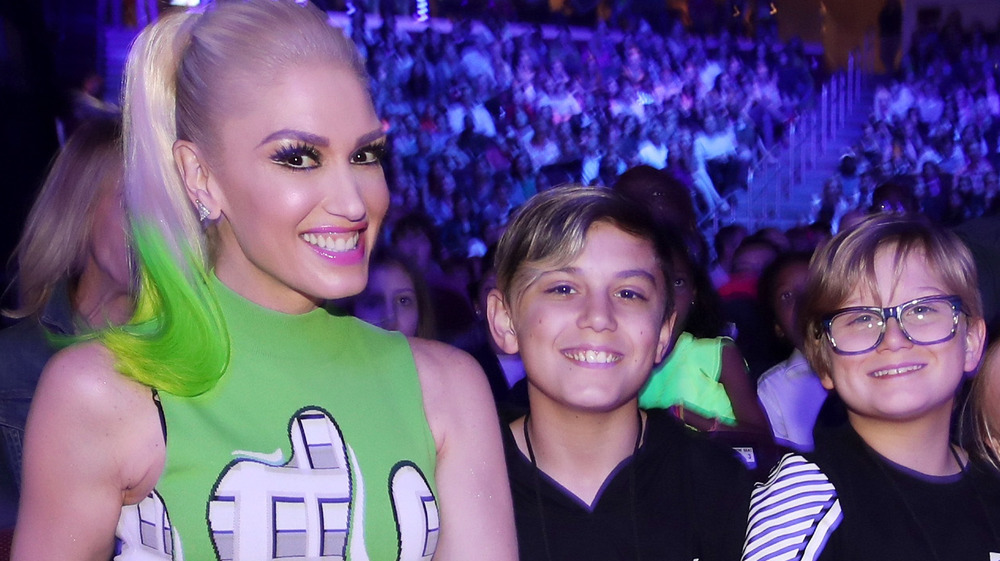 Chris Polk/kca2017/Getty Images
It can be hard to win over your beloved's children, but it looks like Blake Shelton has gotten the seal of approval from Gwen Stefani's three boys. "Gwen's sons are just really solid, sweet kids, and they're so excited for Blake and Gwen to get married," a source told People. Revealing how the young men might play a part in their special day, the insider said, "[t]hey can't wait to stand by their sides."
If Shelton's sentimental proposal is any indication of how their wedding will go down, it's likely the boys will be fundamental in their special day. "The only thing I had planned, Bobby, was that I knew that I wanted to do it in Oklahoma while all her kids were there," Shelton said on the Bobby Bones Show on Dec. 14, 2020. "I didn't want to take her away, you know, or do something private away from the kids. I felt like it was important for the kids to be a part of that moment, so that's what I did." The country singer also revealed that he asked Stefani's sons for permission to marry their mother, and it seems safe to assume that they gave him the go-ahead.
"Gwen was amazed and absolutely not aware the proposal was happening," another source told People. "It was a shining point in her life." As for their wedding, "It will be smaller with family and only close friends," the insider revealed, adding, "They aren't rushing it now but do want to marry soon."