Thomas Brodie-Sangster Is Worth More Than You Think
Dave J Hogan/Getty Images
While it's hard not to think of Thomas Brodie-Sangster as the little drummer boy in Love Actually, this talented actor is all grown up — and doing quite well for himself, if we may add. 
He turned 30 (yep, you read that right!) on May 16, 2020, and reflected on his 20 years in the industry, particularly his time as a child actor, on This Morning, according to Daily Mail UK. " ... It's a strange life to lead as a young person, it was a life I loved, a life of adventure, and I kept somewhat grounded and relied on my friends and family," Brodie-Sangster revealed. "I'm still riding the wave." 
From Game of Thrones to the Maze Runner trilogy, Brodie-Sangster has cemented himself as a charismatic British celebrity. His latest turn on hit Netflix series The Queen's Gambit has brought rumblings of a Season 2, as per Glamour, and Brodie-Sangster's suave cowboy chess player made audiences swoon. So how much is this Englishman worth financially? Keep scrolling to find out!
Thomas Brodie-Sangster is a multi-millionaire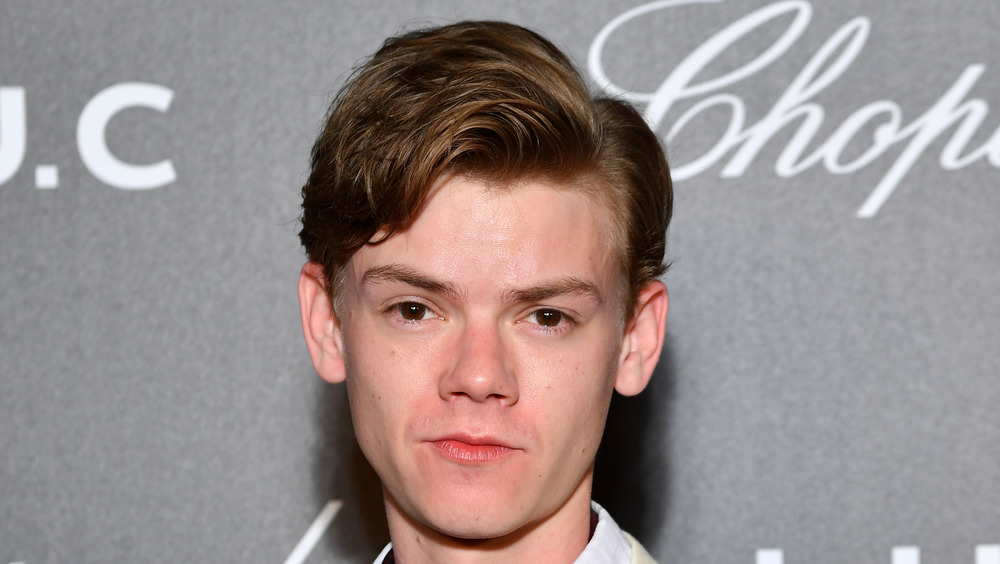 Pascal Le Segretain/Getty Images
In addition to his on-screen roles, Thomas Brodie-Sangster has crafted a successful career in voiceover work. After voicing Ferb on the the synonymous Disney Channel cartoon Phineas and Ferb, Brodie-Sangster stars in an animated film, Dragon Rider. "I've always enjoyed doing voice work — it's a nice way to play around with characters that you might not necessarily get cast as in live action," he told The Evening Standard. 
But Brodie-Sangster is all about a work-life balance. Per NME, he took two years off from acting "just to chill out and focus on other things" before being cast in The Queen's Gambit. "I did wonder, 'How important is [acting] to me?' But I missed it," Brodie-Sangster admitted. "I missed the wonderful freedom of being able to explore all of those kinds of questions but doing it through a character. That by proxy allows you to explore an alternative version of yourself in some ways, through someone else, and you get to play and experiment with that on set." 
After being admittedly "rusty" before diving into The Queen's Gambit, Brodie-Sangster is looking forward to his next role. His worth ethic (and successful projects!) is what landed him a surprising net worth of $3 million. Yet, per Celebrity Net Worth, that's just chump change to his second cousin and Love Actually co-star Hugh Grant, whose net worth is estimated to be $150 million!