The Real Reason Jared Leto's Oscar Is Missing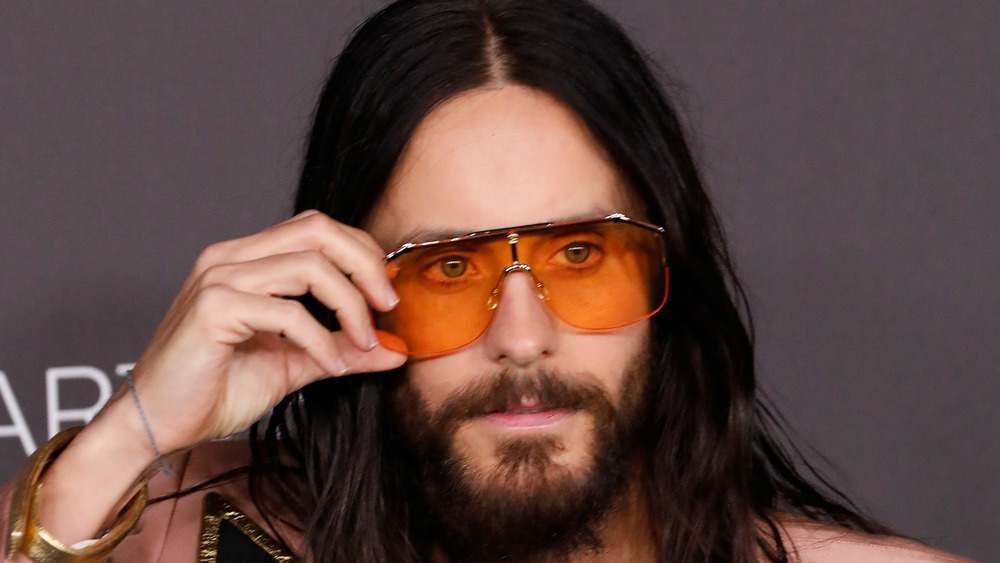 Taylor Hill/Getty Images
You might assume that if you won an Oscar, there's no way you'd let that thing out of your sight. Unfortunately for Jared Leto, it appears he pulled a Meryl Streep and did let his Oscar out of his sight, and now it is missing — which he didn't realize for years.
Leto won the Academy Award for best supporting actor for his performance as Rayon, a transgender woman, in Dallas Buyer's Club. In an interview with James Corden on The Late Late Show, the actor reminisced, "I remember the night I got it, I passed it around to so many people. I didn't see it half the night, the thing's beat up and scratched up but people had fun taking pictures with it, and it's nice to share it."
This is the only time Leto has won an Academy Award, so it's not as if he could have gotten it mixed up in a pile of other Oscars. So what happened?
How Jared Leto's Oscar 'magically' disappeared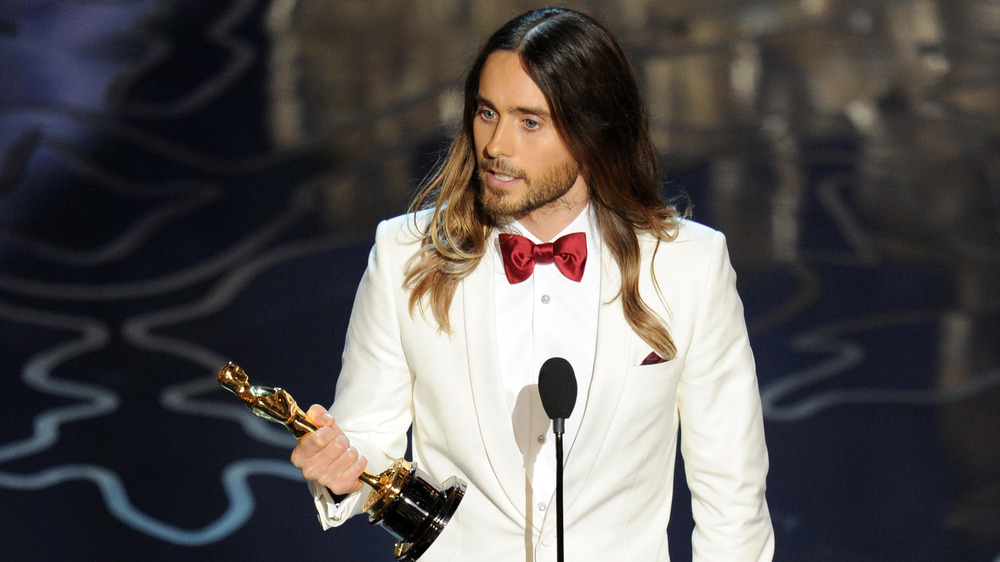 Kevin Winter/Getty Images
As it turns out, Jared Leto doesn't know why his Oscar is missing. According to his interview on The Late Late Show with James Cordon, he didn't even realize it was gone until years later. 
"You know, I found out that it's been missing for, like three years, and I didn't know that," he said, explaining that it had disappeared sometime between houses when he'd moved to another home in Los Angeles. "I don't think anyone wanted to tell me. But I had moved houses in L.A. and then when we moved, it somehow just magically kind of disappeared." 
The seemingly unphased actor added that everyone had searched "high and low" for the award, but it was nowhere to be found. "I hope it's in good hands wherever it is," he said, clarifying that he thinks there's a possibility that someone has it since "it's not the sort of thing somebody just throws in the trash."
In the same interview, Leto discussed his near-death experience rock climbing recently ("It was still a great day"), and how he's using his pandemic time (after finally finding out about the coronavirus) to work on his music. You know, Jared Leto stuff.