Darren Goldstein Discusses Death Saved My Life And Filming During COVID - Exclusive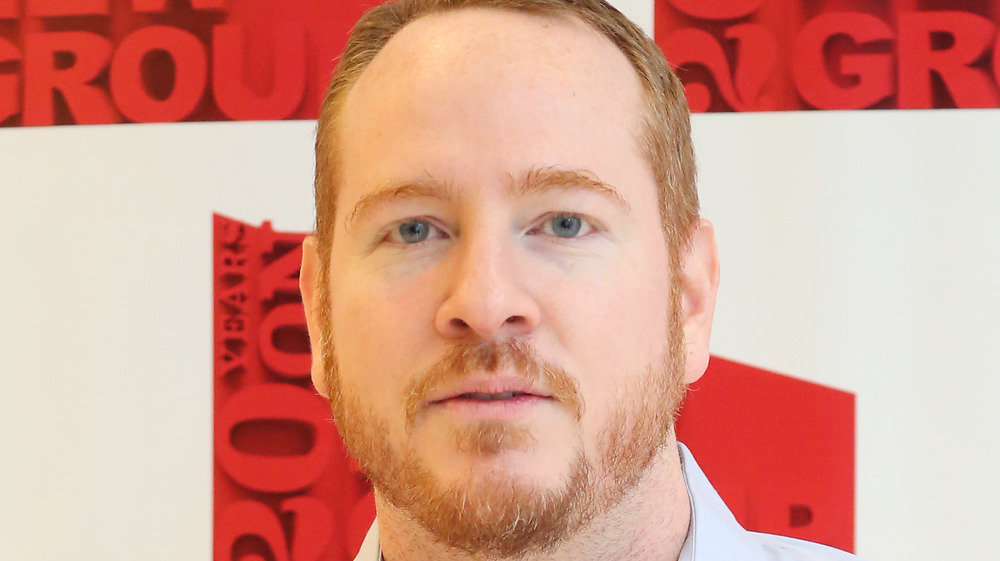 Walter Mcbride/Getty Images
Darren Goldstein has stepped into many unforgettable roles over the course of his career. The seasoned theater actor made waves as antagonist and all-around creep Oscar Hodges on The Affair, and he's since turned up as Charles Wilkes, a businessman who got a little close to Wendy Byrde (Laura Linney), on Netflix's Ozark. Now, Goldstein is back on our screens in Lifetime's Death Saved My Life, a pacy thriller about a woman who escapes an abusive marriage by faking her own death. She then has to convince those around her of the truth about her husband, including the local police sergeant in town played by Goldstein.
A Lifetime Original Movie, Death Saved My Life is gracing our screens at the perfect time when many people continue to social distance amid the coronavirus pandemic. Death Saved My Life will surprise and shock viewers, and Goldstein is excited for everyone to finally see the film. "I can't wait to see it," he told Nicki Swift. "I'm looking forward to it. I did a Lifetime movie, I want to say 10 years ago when I was in Los Angeles, so it was nice to kind of come back to Lifetime and do that genre of movies that Lifetime is known for."
In our exclusive interview, Goldstein opened up about his experience filming Death Saved My Life, which was a little different as production took place during the pandemic.
Darren Goldstein says safety was a priority on the 'Death Saved My Life' set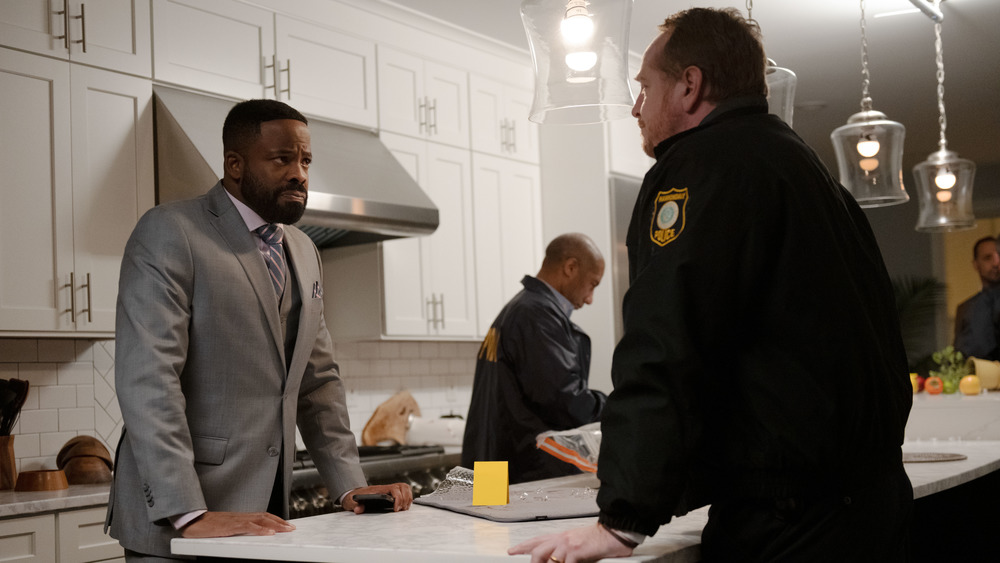 Lifetime
Death Saved My Life is part of Lifetime's "Ripped from the Headlines" series — a slate of true crime movies inspired by real-life events — which is why viewers will find the film particularly shocking. Actor Darren Goldstein was excited to join the cast of Death Saved My Life, alongside Meagan Good, La'Myia Good, and Chiké Okonkwo. "It was a wonderful experience," Goldstein told Nicki Swift of the production. "It was very well run. It was very creative and Seth [Jarrett], the director, could not have been more collaborative. It was one of those just easy peasy, nice, and it's what you want all jobs to be. It was great."
However, Goldstein noted that shooting Death Saved My Life wasn't without its challenges, especially as filming took place during the pandemic, meaning that COVID-19 safety protocols were paramount on set. "Lifetime were so supportive and great with everything that they did in terms of the set and ... more with the safety. That was a big thing I was a little worried about, and it was kind of seamless how they did everything. So, my hat certainly goes off to them and how they ran that. That was great." 
With much of the entertainment industry shut down and a plethora of productions on hold, it's reassuring to hear that content is being made safely.
Darren Goldstein was excited to work on 'Death Saved My Life'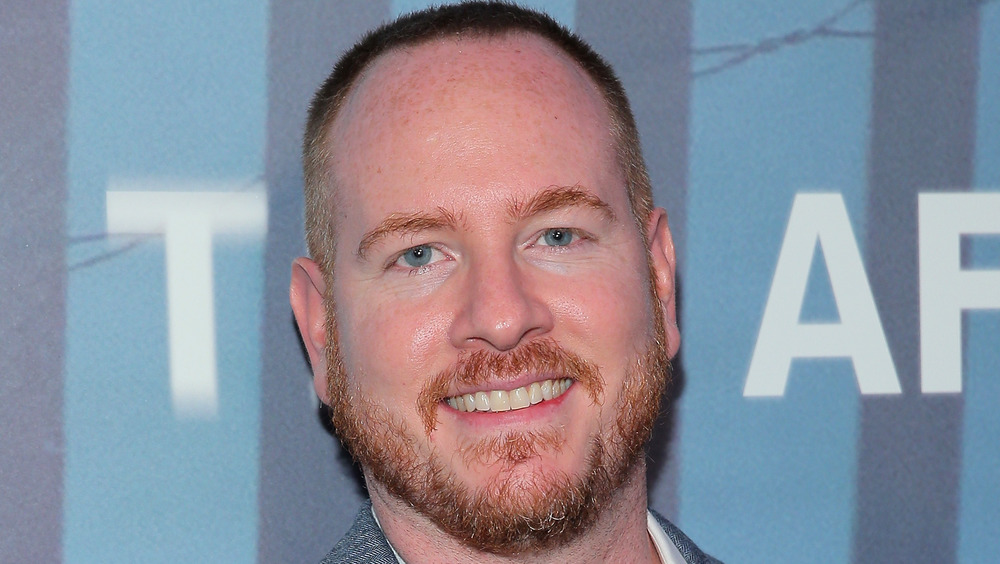 Jemal Countess/Getty Images
Discussing what drew him to Death Saved My Life, Darren Goldstein told Nicki Swift, "Oh, well the script was great. I looked at it, it just said come down to New Jersey for a few weeks to shoot, and I knew some of the actors in it and that was it." In fact, receiving the call for Death Saved My Life couldn't have come at a better time for Goldstein, a theater actor whose Broadway projects had been put on hold at the start of the COVID-19 pandemic. "I was just really, really ... well wanting to work because I hadn't worked since everything closed down," the actor said. "And I asked if they were going to have strict COVID protocols and they certainly did, and it turned out to be great. Production never got shut down and it was very organized and it was a lovely experience."
Shooting a movie during the pandemic was a very different experience. "I had to get tested every other day, masks on set," Goldstein explained. "Usually when you're in the makeup chair it's very free, but here, masks. And then the people putting on the makeup, not only do they have a mask, but they had those clear Lucite visors on. Extremely safe." As Goldstein noted, "It was depressing though, because we were staying in a hotel and the hotel was so shut down, no life to it at all. It's just the way it is now." He added, "It's another world."
Death Saved My Life premieres on Lifetime on Saturday, February 13 at 8/7c.