Inside Justin Timberlake's Apology To Britney Spears And Janet Jackson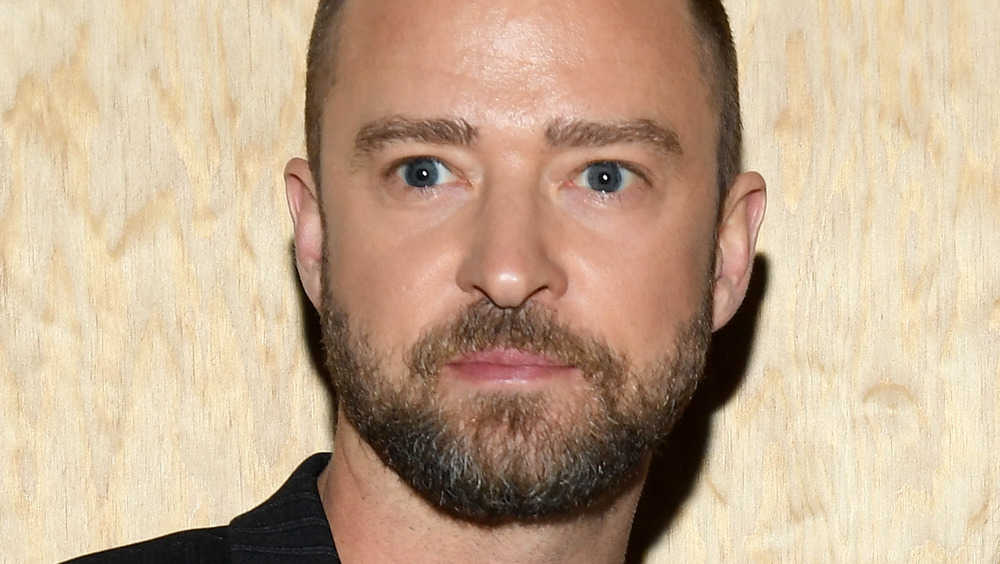 Pascal Le Segretain/Getty Images
Justin Timberlake apologized to Britney Spears and Janet Jackson after new backlash amongst fans for the singer's actions in years past.
The topic came back up thanks to the 2021 documentary Framing Britney Spears, in which The New York Times takes a deep look at Britney Spears' career, so-called "downfall," and the #FreeBritney movement pushing to end the star's conservatorship that began in 2008.
In the documentary, the Times recounts the relationship between then-teen pop stars Timberlake and Spears. Following their breakup, the "Sexy Back" singer made public comments about sleeping with Spears (despite her claim to be waiting until marriage) and accused the artist of cheating on him (as famously depicted in the music video for his hit "Cry Me a River").
Variety noted how the renewed backlash against Timberlake also brought up related criticisms over his role in the big Super Bowl nip-slip mishap of 2004. Headlining the halftime show, Timberlake famously pulled back Janet Jackson's top, exposing her to millions of Super Bowl viewers. The incident prompted an investigation by the Federal Communication Commission and remains one of the most controversial Super Bowl halftime moments ever.
Both Spears and Jackson took hits to their public image and careers after Timberlake's actions. Here's how he's addressing the situation now.
Justin Timberlake says he 'failed' Britney Spears and Janet Jackson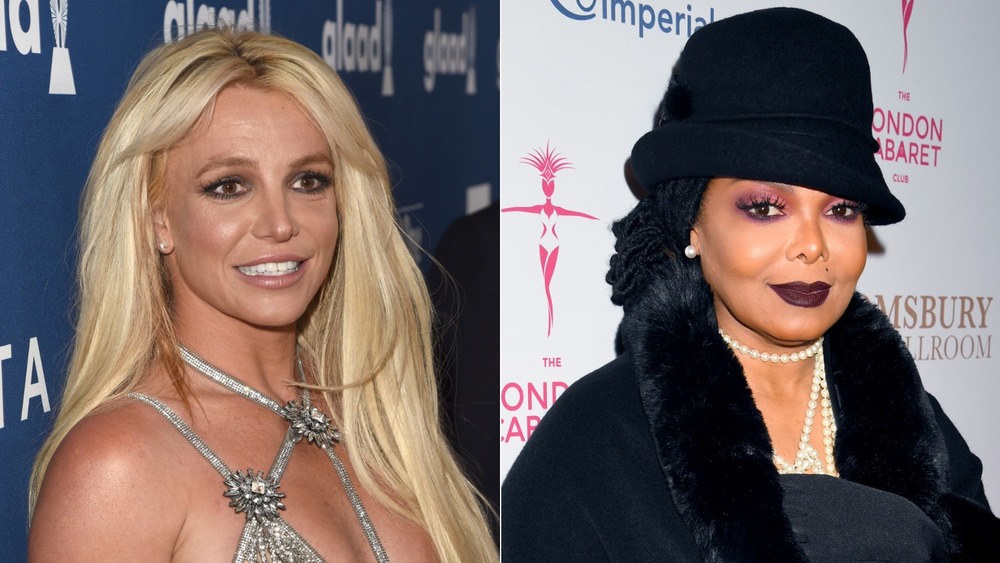 J. Merritt, Dave J Hogan/Getty Images
In a Feb. 12, 2021 statement on Instagram, Justin Timberlake acknowledged the new "messages, tags, comments and concerns" surrounding his behaviour at the height of his career toward Britney Spears and Janet Jackson. 
Despite previously deeming his Super Bowl scandal with Janet Jackson a mere "wardrobe malfunction," according to Variety, and moving on to even return to the Super Bowl stage in 2018, Timberlake is for the first time apologizing to Jackson, to Spears, and to fans for his actions.
"I am deeply sorry for the times in my life where my actions contributed to the problem, where I spoke out of turn, or did not speak up for what was right," wrote Timberlake. "I understand that I fell short in these moments and in many others and benefited from a system that condones misogyny and racism." The artist continued, "I specifically want to apologize to Britney Spears and Janet Jackson both individually, because I care for and respect these women and I know I failed." 
Timberlake went on to talk about how the "industry is flawed" to his benefit as a white man in a "privileged position," adding that this apology is only the first step. He ended by saying, "I care deeply about the wellbeing of the people I love and have loved. I can do better and I will be better."