Inside Soulja Boy's Interesting Claim About His Career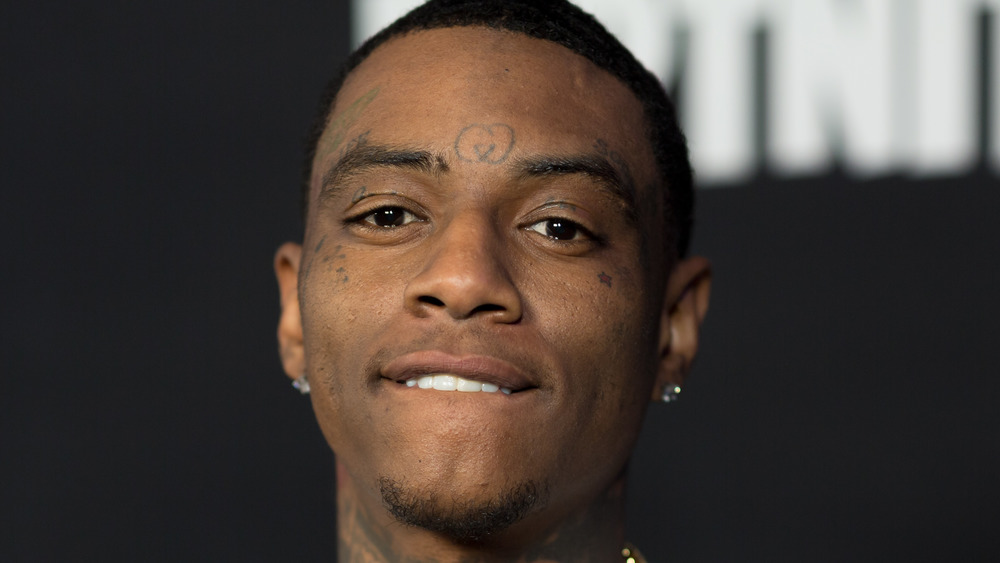 Greg Doherty/Getty Images
Thanks to the internet age, anybody can become an overnight celebrity. Whether it be making up a dance for TikTok or using Gorilla Glue as hairspray, virality has become a major component of social influence. As far as the music industry, a viral song can lead artists to the top of the Billboard charts. Before we had songs such as Megan Thee Stallion's "Savage" and Lil Nas X's chart-topping "Old Town Road" dominating the charts (thanks to TikTok), rapper Soulja Boy was one of the tastemakers behind the concept of going viral.
Soulja Boy, born DeAndre Cortez Way, broke into the music industry with his debut single "Crank That (Soulja Boy)" in September 2007. The song and accompanying dance would become the first in rap history to go viral on the internet, amassing tens of millions of views on YouTube, per Revolt. Since then, the platform has been essential for aspiring artists and influencers. Looking back on his career, Soulja Boy is making this interesting claim. Read on!
Soulja Boy claims he 'created' this trend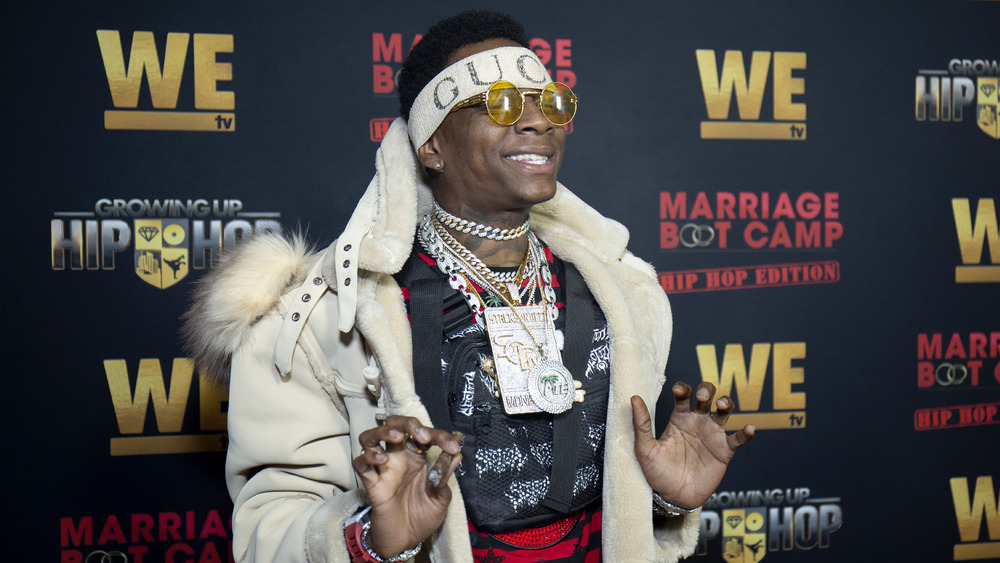 Santiago Felipe/Getty Images
Before we saw artists such as Lil Nas X and Rebecca Black gain notoriety on social media for their music, Soulja Boy made his claim to fame by posting his music on YouTube in the early 2000s. And since the rapper is known for creating the first viral dance in rap, he wants people to give the credit where it's due. In February 2021, the rapper made a bold, self-explanatory claim about his career on Twitter: "I created going viral." Social media users weighed in on the claim, and it looks like everybody can agree with the "Pretty Boy Swag" rapper. One user wrote, "Give this man his flowers for real." Another wrote, "Facts hate soulja all you want but he started this internet s**t."
While it seems everyone agrees for the most part, the rapper has faced doubt in his career in the past. In his ironically viral 2019 interview with The Breakfast Club, Soulja Boy argued he had the biggest comeback of 2018 compared to Meek Mill. Additionally, he claimed that he "taught Drake everything he knows." He exclaimed, "[Drake] copied my whole f***ing flow! He copied my whole f***ing flow! Word for word, bar for bar. Don't act like I didn't make Drake, n****. Don't do that." Clearly, somebody does need to give Soulja Boy his flowers and quickly.