The Extreme Thing Dolly Parton Once Did To Get Out Of A Date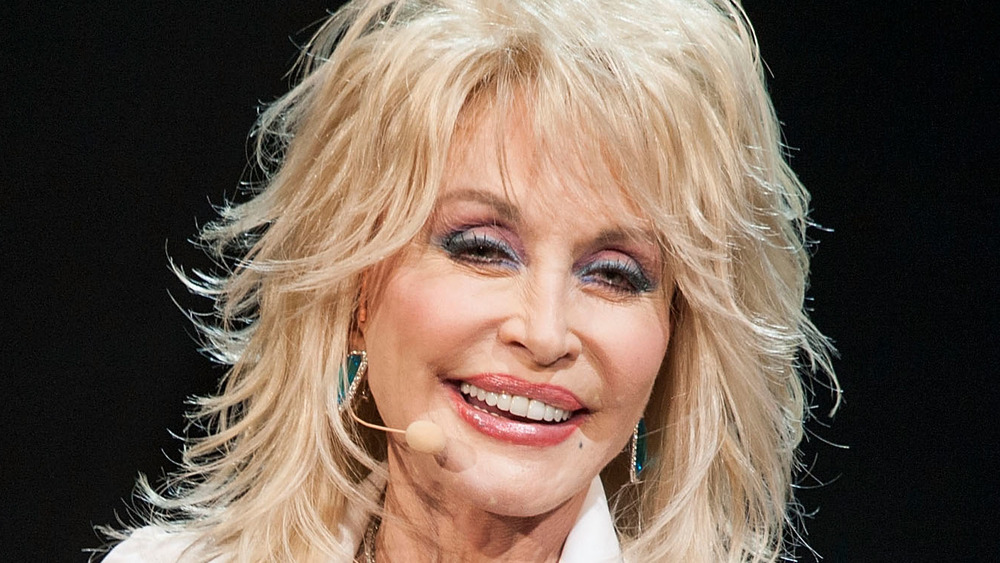 Valerie Macon/Getty Images
Dolly Parton is a happily married woman despite those hilarious rumors her hubby does not exist. (Parton has actually addressed that... stay tuned.) The "9 to 5" singer married Carl Dean in May 1966, according to Pop Culture. Their marriage has spanned more than 50 years and, because of its success, their relationship has been the topic of numerous interviews.
Parton spoke with Entertainment Tonight in October 2020 about her hubby, first addressing the rumors that he does not exist since he so rarely steps out in public. "A lot of people have thought that through the years, because he does not want to be in the spotlight at all," Parton explained. "It's just not who he is. He's like, a quiet, reserved person and he figured if he ever got out there in that, he'd never get a minute's peace and he's right about that."
How does it work so well? Parton keeps really busy, something that apparently works wonders for both her career and marriage. "Our joke about the fact, when people ask me why it's lasted this long, I say, 'Because I stay gone.' And there's a lot of truth in that — the fact that we're not in each other's faces all the time," Parton noted. "But we do have a great respect and admiration for each other. We both have a great sense of humor. So, we have a lot of fun."
Before she found future husband Dean, however, Parton went on her fair share of bad dates, just like the rest of us, but one in particular stands out from all the rest.
Dolly Parton braved bears and bobcats to escape this awful date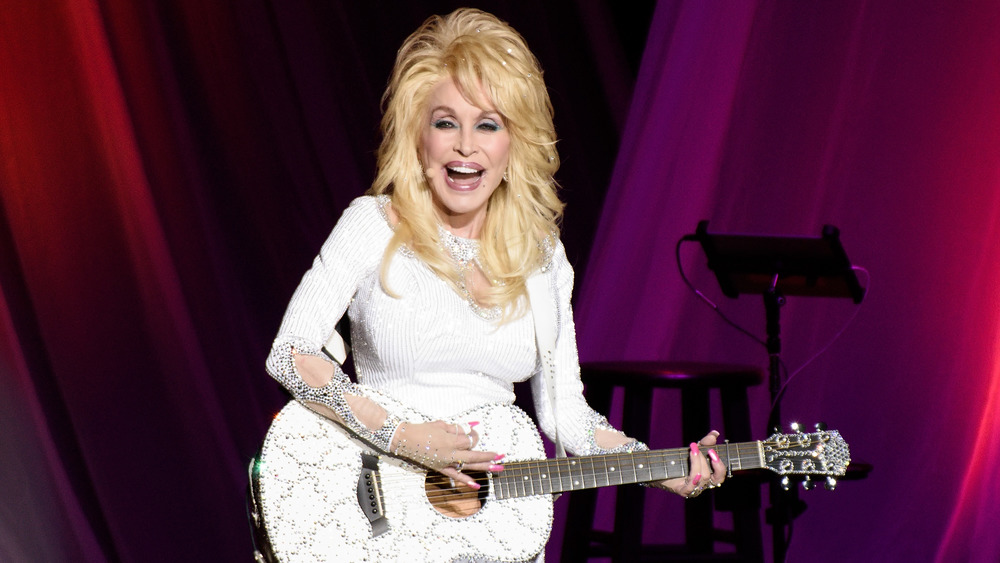 Daniel Boczarski/Getty Images
Before Dolly Parton was the Queen of Country, she was a young girl growing up in the mountains of Tennessee. (No wonder she released an album called Backwoods Barbie!) And during this time, she went on a very bad date.
Parton appeared on The Tonight Show Starring Jimmy Fallon on Feb. 5, 2021 with fellow guest Noah Centineo. During the "True Confessions" moment, Parton read a piece of paper, saying, "I dated a guy and he kicked me out of a car and made me walk home through a forest with bears and bobcats." While Fallon and Centineo tried to figure out if it was true or false (hint: it was true), Centineo asked, "Did you encounter bears and bobcats?"
Parton replied, "Absolutely. I heard them, felt them." Parton noted that she was around 17 or 18 at the time and her main motivation for agreeing to the date was simple: the guy had a car. But Parton explained why the date was so bad: "It was a put out or get out situation."
Parton also learned a (hilarious) lesson from the whole ordeal. "I did learn something that night, though," Parton said. "I thought, if that ever happens to me again, I'm definitely giving it up. I would rather be chewed on by a boy than a bear." Well then! Thankfully, Parton met Carl Dean shortly after this experience, according to Entertainment Tonight, so she did not have to face any more bears — or jerks!