The Truth About Paul Bettany And Johnny Depp's Friendship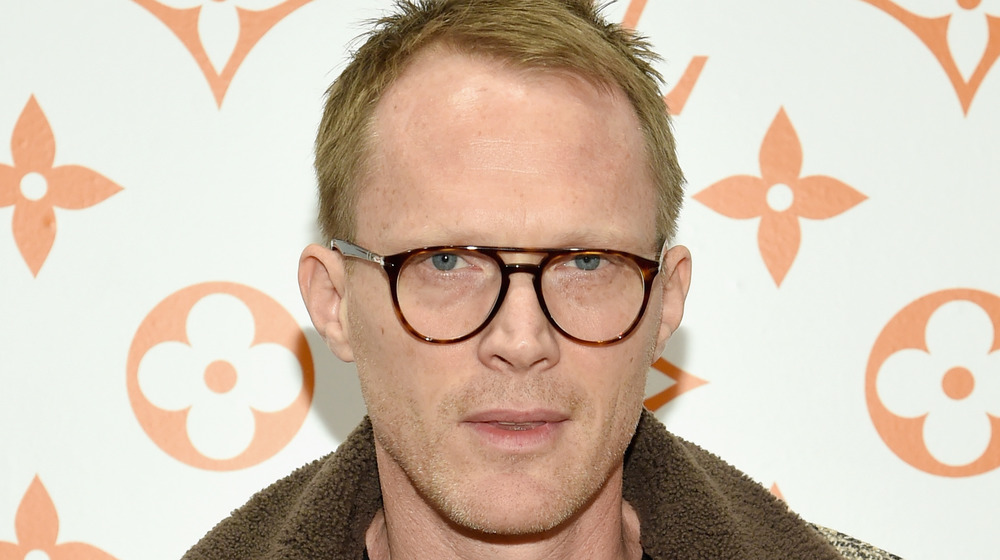 Dimitrios Kambouris/Getty Images
A Hollywood friendship little-known to most fans is that of WandaVision star Paul Bettany and film icon Johnny Depp. The two's bromance was brought into the spotlight only in February 2020, during a court hearing for Depp's libel action lawsuit against The Sun, The Guardian reported. (Depp had sued the British publication for claiming he had physically assaulted his ex-wife, actor Amber Heard, in 2018.) During the hearing, text message exchanges between Depp and Bettany were read aloud, and let's just say the majority of them were ... disturbing. 
The most noteworthy was an alleged November 2013 repartee between the buddies that joshed around about Depp burning and subsequently defiling Heard's burnt corpse, according to Page Six. "Let's drown her before we burn her!!! I will f**k her burnt corpse afterwards to make sure she is dead," Depp reportedly wrote. Bettany, per the Daily Mail, replied to Depp's depiction of the disturbing imagery with, "My thoughts entirely. Let's be certain before we pronounce her a witch." 
Bettany has persistently defended Depp throughout Heard's accusations of domestic violence, tweeting back in 2016 — when the first round of allegations surfaced from Heard — that he's known his pal "for years and through several relationships," and that Depp was "the sweetest, kindest, gentlest man that I've ever known." How did this clearly fiercely close and loyal bond spark its first flame? Read on to find out.
Inside Paul Bettany and Johnny Depp's bromantic beginnings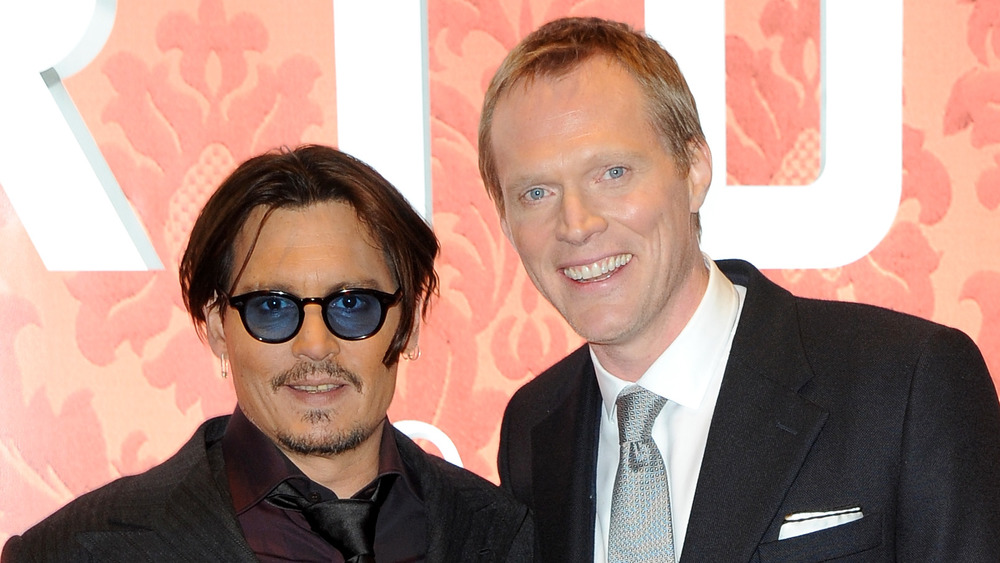 Dave J Hogan/Getty Images
Johnny Depp and Paul Bettany's friendship may have been the center of (rather ugly) scrutiny for their reported expletive-ridden text exchanges regarding Amber Heard, but it started, to hear Bettany tell it, almost (b)romantically. The pair met on the set of Depp's 2010 romantic drama, The Tourist, with Bettany telling the Toronto Sun in 2014, "I looked at [Depp] and he looked at me, and we haven't stopped laughing since." His depiction of their meet-cute sounds an awful lot like the beginnings of a rom-com, as Bettany recalled to the outlet, "Johnny and I met across a crowded room, and I just had a feeling we would be lifelong friends."
When the Toronto Sun asked if Bettany's superstar pal had used his considerable clout to get his bestie hired, Bettany was impishly dodgy, saying that while Depp would deny the nepotism involved, he himself wasn't quite so sure. "I'm sure he would tell you that's ... not true, because he's a total gentleman and he would never allow me to know the inner workings," Bettany said, before half-jokingly adding that Depp "would totally lie to me and tell me they just really wanted me."
With Bettany sticking by Depp's side over the course of the latter's four-year-plus battle with Heard, he just may have been right about their friendship being "lifelong."