Inside Nicki Minaj's Relationship With Her Late Father Robert Maraj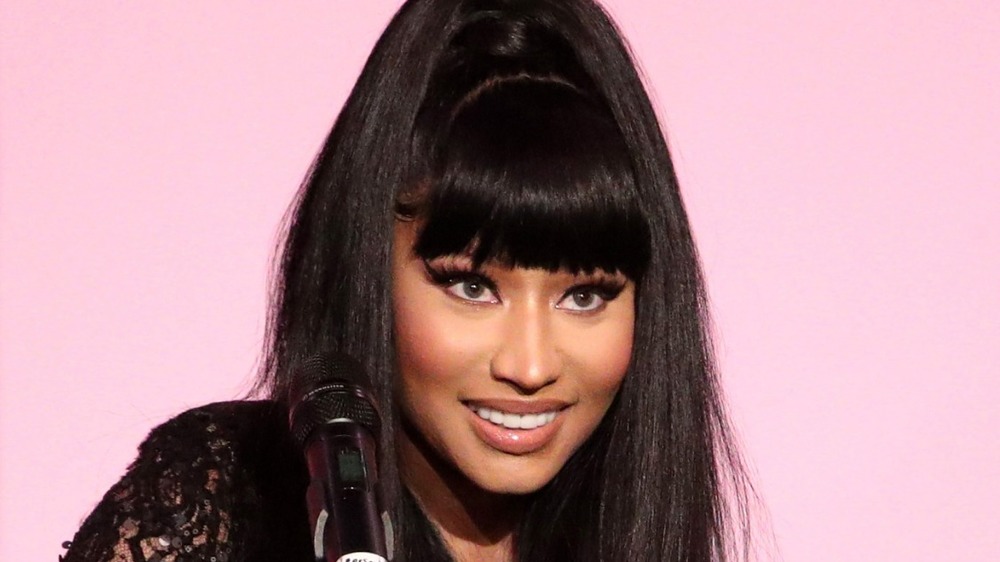 Rich Fury/Getty Images for Billboard
Over the weekend, a hit-and-run driver killed rapper Nicki Minaj's father in Long Island. Nassau County Police in New York confirmed the death of Robert Maraj to TMZ on Feb. 14, 2021. Minaj has not commented publicly about her father's death at the time of this writing.
The superstar's relationship with her father is complicated. Maraj reportedly was addicted to drugs and abusive when the rapper was growing up. In multiple interviews, Minaj revealed details about her traumatic childhood and her father's alleged abuse. In a 2018 interview with Glamour U.K., the rapper broke down and cried while describing how she tried to protect her mom from her dad when she was a child. Minaj said, "I remember when my mother would let my father be violent with her and she always brings up this story about when I was a little girl, and I would stand in front of my mother [with my arms open]."
The family moved from Trinidad to Queens when Minaj was a child, so they could have a better life. But coming to America did not make life easier for the rapper and her family — keep scrolling to find out more. 
Nicki Minaj tried to protect her mother from her father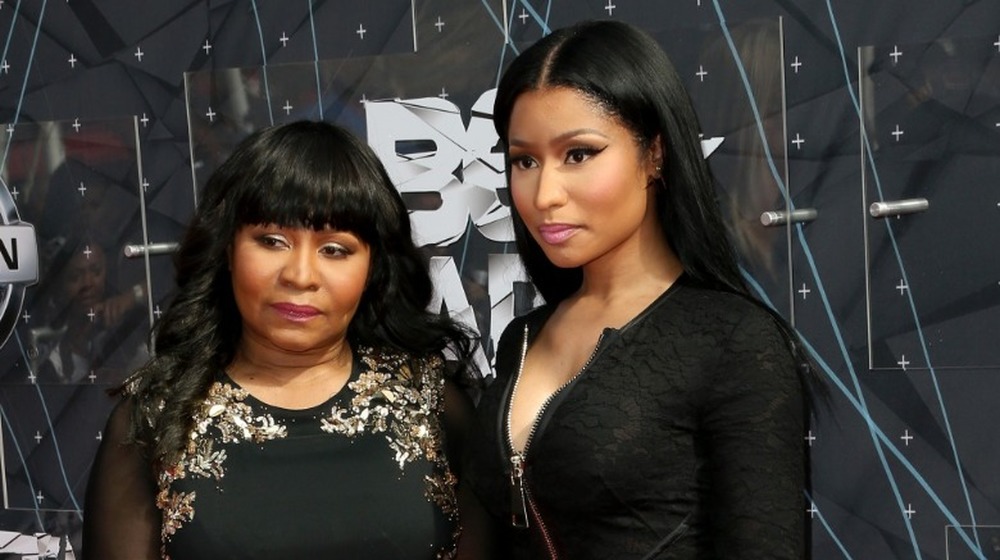 Frederick M. Brown/Getty Images for BET
Nicki Minaj has talked about her father and posted pictures with him on social media (via TMZ). It appears that the rapper has made peace with her dad, after years of his addiction and abuse. But Minaj has been vocal about the fact that her mother Carole Maraj is the parent who held the family together, and she wanted to take care of her mom.
In a 2010 interview with Rolling Stone, Minaj said, "When I first came to America, I would go in my room and kneel down at the foot of my bed and pray that God would make me rich so that I could take care of my mother. Because I always felt like if I took care of my mother, my mother wouldn't have to stay with my father, and he was the one at the time, that was bringing us pain. We didn't want him around at all, and so I always felt like being rich would cure everything, and that was always what drove me."
In 2014, The Mirror reported on an incident when Robert Maraj allegedly set fire to the family home while Minaj's mother was inside. Based on these details, Robert's relationship with his family was far from an easy one.
It's been an up-and-down year for Nicki Minaj's family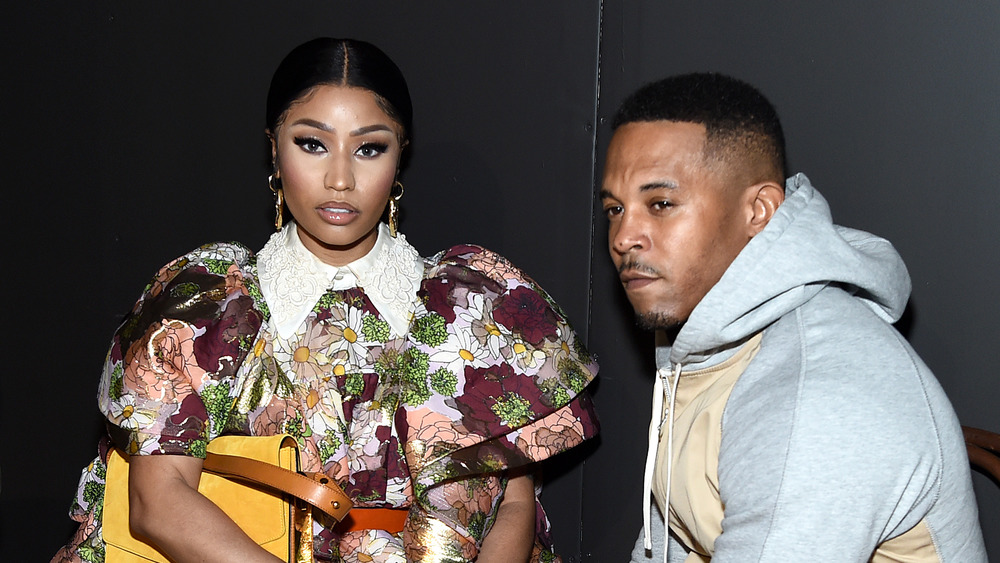 Jamie Mccarthy/Getty Images
It has been an up-and-down year for Nicki Minaj and her family. The tragedy of father's death comes on the heels of a happy event. Minaj and husband Kenneth Petty welcomed their first child, just four months ago. The couple appears very happy with their son and their family life. Fans are glad to see Minaj find contentment after her rough childhood. Minaj told The New York Times that her father never physically abused her, but she "would always hear him yelling and cursing, always." 
The Daily Mail reported that Minaj's family faced another tragic event in January 2020, when her brother, Jelani Maraj, was given a life sentence in prison for raping an 11-year-old child. The family has been through so much, even before her father's death. According to TMZ, 64-year-old Maraj was walking in the evening on Feb. 12, 2021, when the hit-and-run accident happened. Minaj's father was to an area hospital in critical condition, but he died due to his injuries. The Daily Mail reports that the driver fled the scene.
If you or someone you know is dealing with domestic abuse, you can call the National Domestic Violence Hotline at 1−800−799−7233 or TTY 1−800−787−3224. You can also find more information, resources, and support at www.thehotline.org.