Who Is Tamron Hall's Husband?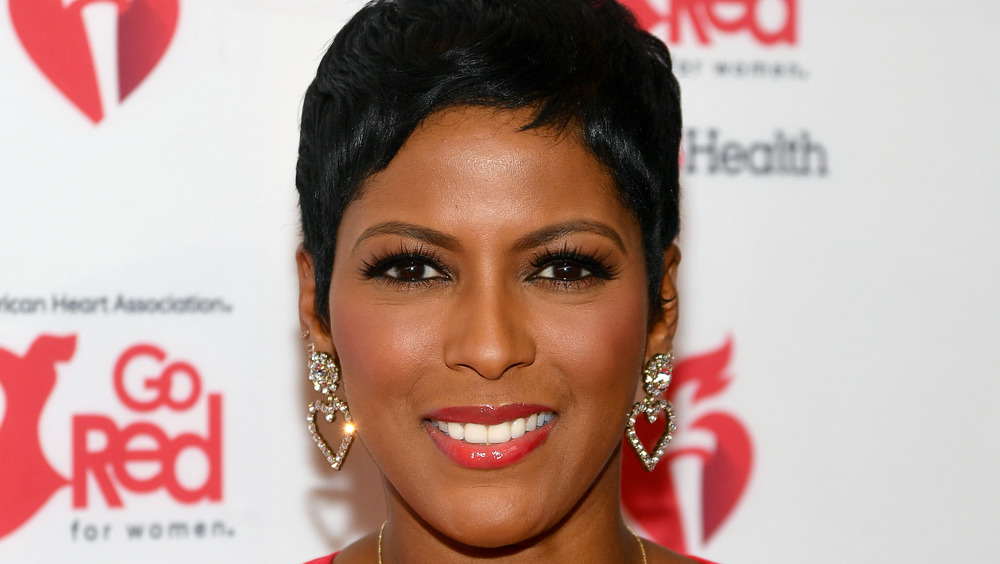 Mike Coppola/Getty Images
Talk show host Tamron Hall usually keeps her love life private, so we couldn't help but get excited when she posted a photo of her husband for Valentine's Day 2021. The former Today show host surprised fans back in 2019 when she not only announced she was expecting a baby, but also she had gotten married to Steven Greener. Yet Hall claims she wasn't hiding her new man, just being "cautious."
She told People, "I always thought, 'One day I'll get married, and I don't want my husband to have to look at old episodes of me gushing over the last guy.' So I've always been very cautious. I think today, people mistake privacy for secrecy." She added, "People say he's my 'secret husband.' But we were going everywhere together; it was just a private thing I needed to protect."
Yet the Tamron Hall show host appears to be feeling more open these days, sharing a selfie of her husband on her Instagram to wish him a happy Valentine's Day. She even got sentimental in the caption, writing, "The ride is always unpredictable but the person next to you can help make the bumps easier to take." The mother of one also shared how they spent the romantic holiday, adding, "Last year dinner out, this year I'm cooking oxtails at home and loving it all."
It seems like the TV star is happier than ever. But who is the man who is making her feel this way?
Tamron Hall's husband is a music exec she's known for years
While the news of TV host Tamron Hall's marriage to Steven Greener may have surprised fans, the former Today show anchor says she knew her man for years. The Tamron Hall show host told People that the pair didn't start dating until she left NBC in 2017, but that they were longtime friends.
Hall said, "I've known him for many years. We would run into each other, and he's shy, so I wasn't clear that he was hitting on me exactly. I thought he was just being friendly." She added that leaving the morning show was positive for their relationship, explaining, "Once I left, I started to have better conversations. You're more present, and you're not looking at your phone, not checking your email. The fear factor of 'What's going on with my spot? Am I going to keep this job?' fell away, and I could really see Steven."
Greener himself is also part of the entertainment industry, as a music executive who oversees the management of stars like Ceelo Green, Fantasia, and Melissa Etheridge. Despite what sounds like demanding jobs for both, Hall gushed about how the two always find time for each other, especially when she was on a break from TV. She said, "Steven was my first and only boyfriend who did not have to turn on the TV to see me, and I think that's been important."
Tamron Hall's husband Steven Greener loves being a husband and father
Broadcast journalist Tamron Hall made husband Steven Greener a dad for the first time when they welcomed son Moses in April 2019. Hall told People, "It's his first child, and he also thought he would never be a dad."
Greener added that being a husband and father makes him feel amazed at how lucky he is. He said, "My favorite part of marriage and fatherhood so far is realizing every day I am exactly where I was always meant to be — with my family. I am home." He also gushed about Moses' mother, saying, "Tamron is one of the most authentic, loving, honest, caring people I've ever known."
Hall for her part has referred to her husband as her "deepest, greatest love." The talk show host summed up why you may not see her love as much as you'd expect. She explained, "He's an outgoing person. He's a shy person, but he likes to stay, not in the shadows, but he likes to stay on the side and he likes to root me on."