Why Luke Parker Never Stood A Chance On 'The Bachelorette'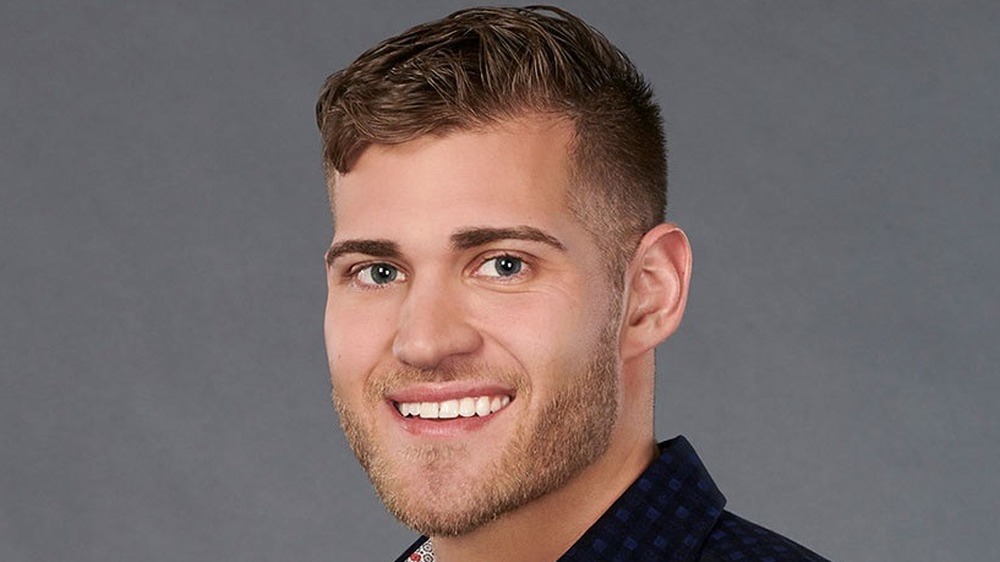 Ed Herrera / Walt Disney Television via Getty
Bachelor fans will know that every season of reality TV comes with a villain. Now, villains can be perceived that way, thanks to editing, but they also have to give the producers that footage in the first place. Whether they are stirring up drama in the house, taking up too much of the lead's attention, or just demonstrating problematic behavior, there is no shortage of Bachelor contestants who live on in infamy.
But while not all of the show's villains can live up to their titles, Luke Parker certainly can. In 2019, the smooth-talking Georgia boy established himself as the frontrunner on Hannah Brown's season of The Bachelorette after nabbing the first impression rose. Perhaps Luke's advanced meet-and-greet with Hannah during the After the Final Rose episode helped his case, but however it happened, there's no denying Hannah and Luke shared some pretty steamy chemistry early on. (Luke even told Hannah that he was "really really into her" and Hannah returned the sentiment!) 
Luke was one of four contestants to make it all the way to hometown dates, so what happened? Why did things between Hannah and the self-professed "good Christian boy" (according to his ABC bio) implode so spectacularly at the end? Here's why Luke Parker ultimately never stood a chance.
Luke Parker slut-shamed Hannah Brown for her choices on the show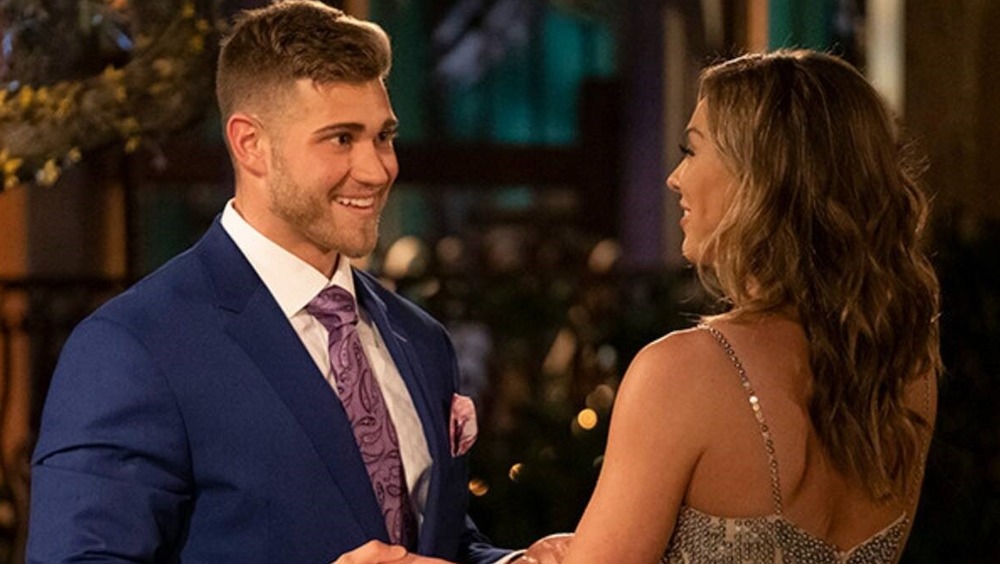 ABC / John Fleenor
Luke Parker's religious beliefs were a major part of his storyline throughout Season 15 of The Bachelorette, ironically bringing him closer to Hannah Brown at first, only to cause problems further down the road. Per People, the pair exchanged heated words after Luke implied that he would dump Hannah if she had sex with any of the remaining men during the Fantasy Suite dates. Luke, a born-again virgin who revealed that he had been abstinent for several years, expected the same from his future wife, aka Hannah. When she appeared less than pleased, the conversation went downhill fast. 
"I just want to make sure that you're not going to be sexually intimate with the other relationships here," Luke told Hannah (via People). "I totally have all the trust in the world in you, but at the same time, I just want to make sure we're on the same page. Like, if you told me you're going to have sex or you had sex with one or multiple of these guys, I would be wanting to go home, 100 percent." 
The comments enraged Hannah, who promptly sent him packing, but only after confessing that she had already had sex on the show. "Oh and Jesus still loves me," Hannah added. Luke later told Reality Steve (via People) that he never meant to "shame or judge" Hannah, but that he had "simply been caught off guard." Still, the damage had been done between the former lovebirds.
Luke Parker feuded with the other men in the house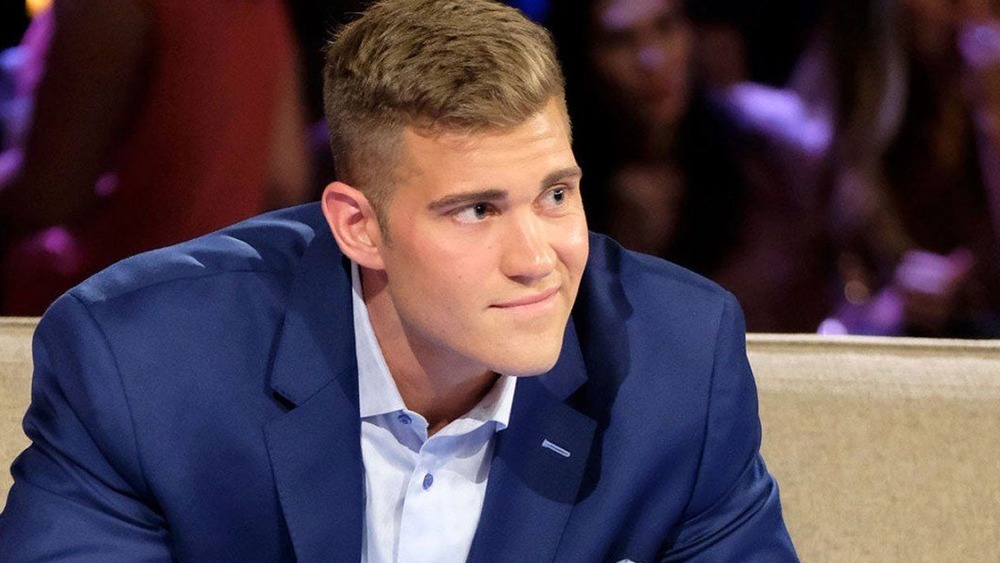 ABC / John Fleenor
Luke Parker may have hit it off with Hannah Brown, but he was unpopular with the other men in the mansion from the beginning. According to Marie Claire, his fellow contestants labeled him a "pathological liar" and "a psychopath," while Hannah copped to the fact that "everyone in the house hates him." Fellow contestant Cam Ayala told Marie Claire that "he [Luke] was one of those guys I distanced myself from in the house...I just got a weird vibe from him. He's a big personality." Well, that's one way to put it!
After Hannah booted Luke from the show, the pair traded barbs over Twitter, leading another one of her main men, Tyler Cameron, to step in on her behalf. "Let him know! You are so damn powerful Hannah. You move mountains," Tyler tweeted in support, when Hannah clapped back at Luke. Tyler was a fan favorite on Hannah's season, and finished second to Jed Wyatt. The romance between Hannah and Jed was short-lived, but these days, fans believe Hannah has found love again — this time away from the reality TV bubble — with rumored boyfriend Adam Woolard.