Inside Faith Hill And Tim McGraw's Private Island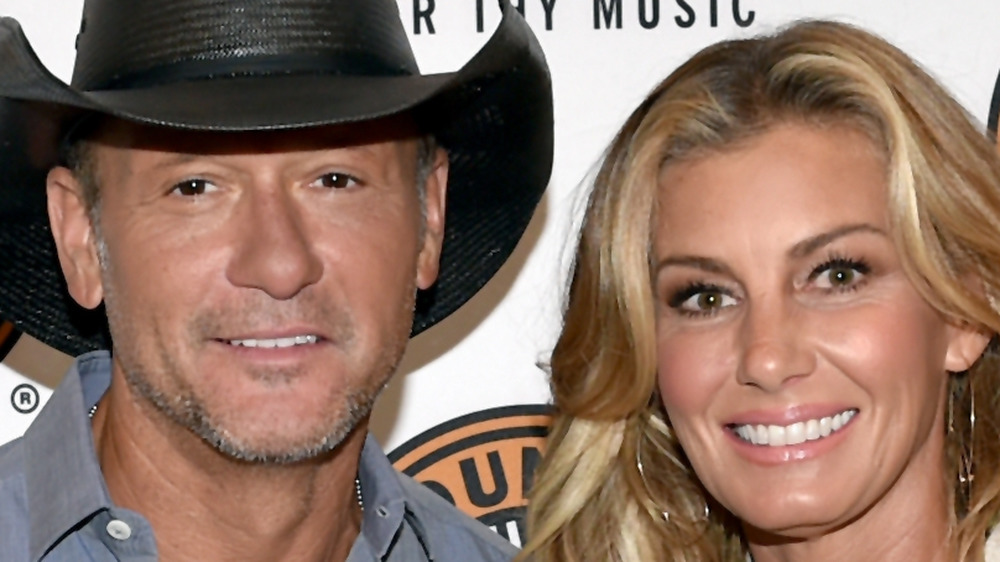 John Shearer/Getty Images
With almost three decades of music under their belts and just about 25 years of marriage, it's only logical that Faith Hill and Tim McGraw would find themselves on their own private island — which they are now looking to sell.
The two major country stars, with a combined net worth of $165 million, first bought the 20-acre private island in 2003, according to Architectural Digest. The couple calls their private paradise "L'île d'Anges" (which translates to "island of the angels," according to Apartment Therapy). It took them almost a decade to move in.
According to the New York Post, the property has over a mile of "water frontage," with the country couple's main home right in the center. (The island also features multiple "yurts," as per the outlet.) Plus, as if the surrounding ocean and private beach wasn't enough, the private residence comes with a pool terrace.
Just an 80-minute flight to Miami, the Bahamas residence was a lot of work for the couple, who admitted they were in over their heads when they first purchased the private island... which may be why the couple is looking to sell the property almost 20 years later.
Faith Hill and Tim McGraw built 'a little town'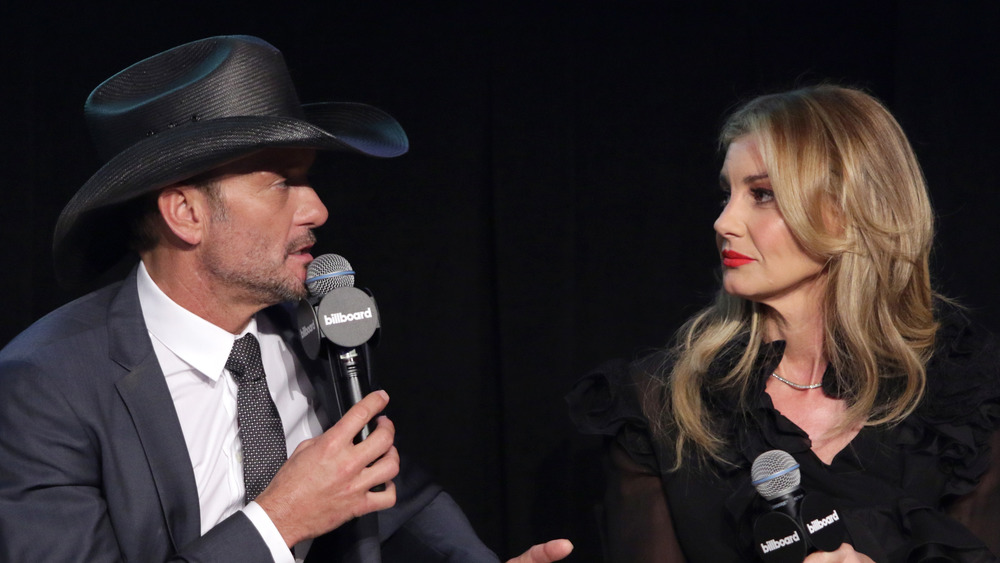 Jerritt Clark/Getty Images
As per the New York Post, as of February 2021, the country duo is looking to sell their private island for a small fortune of $35 million — despite all of the hard work (and many years) they put into it. In an interview with Architectural Digest in 2017, Faith Hill and Tim McGraw admitted there were "a little bit naive" when they first bought their 20-acre private island in the Bahamas.
"We set out to build a house. We had no idea we had to build everything else," said Hill. "We basically had to build a little town."
The couple eventually did build their "little town" with a reported four-bedroom, five-bathroom home, plus 6,000 square feet of additional accommodations. The island is complete with three staff houses, and proper facilities for running electricity and water to operate the home, according to the New York Post.
"You don't quite put all that together at first," admitted McGraw about the 10-year-long construction that went into it. "As long as our family is together," said Hill back in 2017 about the private home, "we can pretty much make a home anywhere." (We're sure the "small private island" part is helpful.)