The Real Reason Rachel Lindsay Called Out Hannah Brown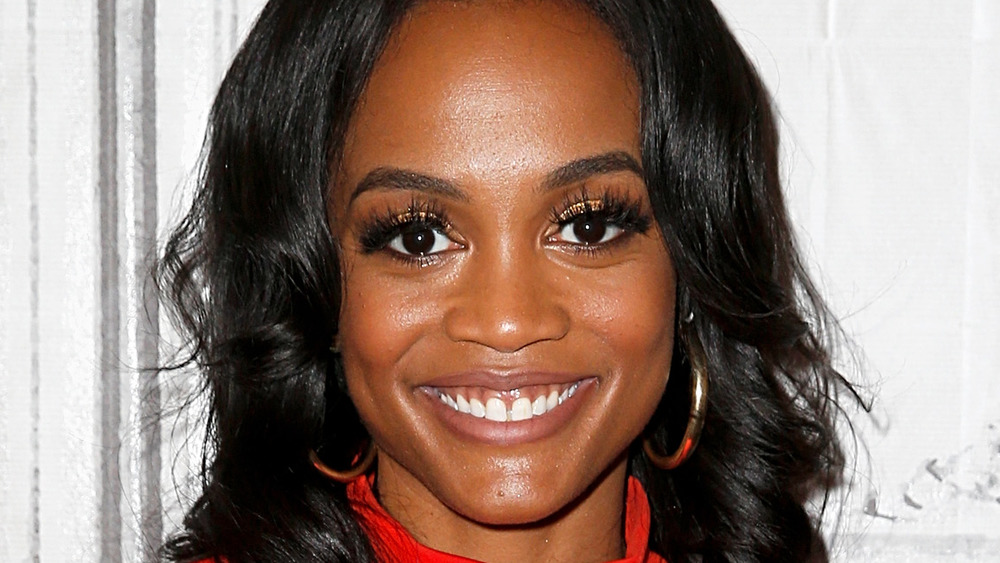 Dominik Bindl/Getty Images
Rachel Lindsay made history by being the first Black lead of The Bachelorette in 2017. Since then, Rachel has been outspoken about the franchise's diversity issues, working tirelessly to help solve these problems.
For instance, when Peter Weber got announced as the Bachelor for Season 24 of the hit series, she questioned why he landed the role instead of Mike Johnson, who was also a fan favorite from Hannah Brown's season. "This is absolutely nothing against him," she said in a September 2019 interview with Entertainment Tonight. "But how many Peters have we seen before? What season are we on? 24. So, we've seen 24 Peters. I'm bored." She added, "[T]he system isn't working in giving us a Bachelor who is a person of color. So we need to change the system. Something has to be done." In June 2020, Rachel told AfterBuzz TV's Bachelor A.M. that she was growing increasingly frustrated with ABC and was considering leaving the franchise. "I have to see some type of change. It's ridiculous. It's embarrassing. At this point, it's embarrassing to be affiliated with it," she said. Rachel has also been at the center of drama involving Chris Harrison and Rachael Kirkconnell, as Harrison defended the contestant's past racist behavior during a February 2021 interview with Rachel.
Although it's not Rachel's job to hold people accountable for their actions or educate them (in fact, she has opened up before about how that responsibility is exhausting), she has drawn attention to yet another Bachelor alum exhibiting problematic behavior.
Rachel Lindsay questions Hannah Brown's actions
Randy Shropshire, David Livingston/Getty Images
Rachel Lindsay held an "Ask Me Anything" session via Reddit on Feb. 15, 2021, with her Higher Learning podcast co-host Van Lathan and answered all sorts of questions about The Bachelor and the recent Chris Harrison drama. When asked about former Bachelorette Hannah Brown deleting a "Southern Belle" photo from her social media, Rachel said, according to Us Weekly, "This is why we have uncomfortable conversations and this could have really been a big teaching moment. We can't continue on a path of pretending things did not happen or running away from them. We do not 'learn and grow' from that." 
The photo in question was of Hannah wearing a plantation-era gown at a Tuscaloosa Belles event, "a service organization that encourages a 2-year commitment of young women to learn and become involved in the various preservation opportunities" in their community, according to the organization's website (via The Sun). As one critic said in a Change.org petition, groups like the Tuscaloosa Belles "[glorify] the antebellum lifestyle which in turn silently glorifies the SLAVERY that took place on plantations."
But that wasn't Rachel's first conversation about racism involving Hannah. Rachel previously alerted followers that she spoke with Hannah after the Alabama native faced backlash for posting a video of herself singing the n-word to DaBaby's hit song "Rockstar." 
Rachel Lindsay has called out Hannah Brown before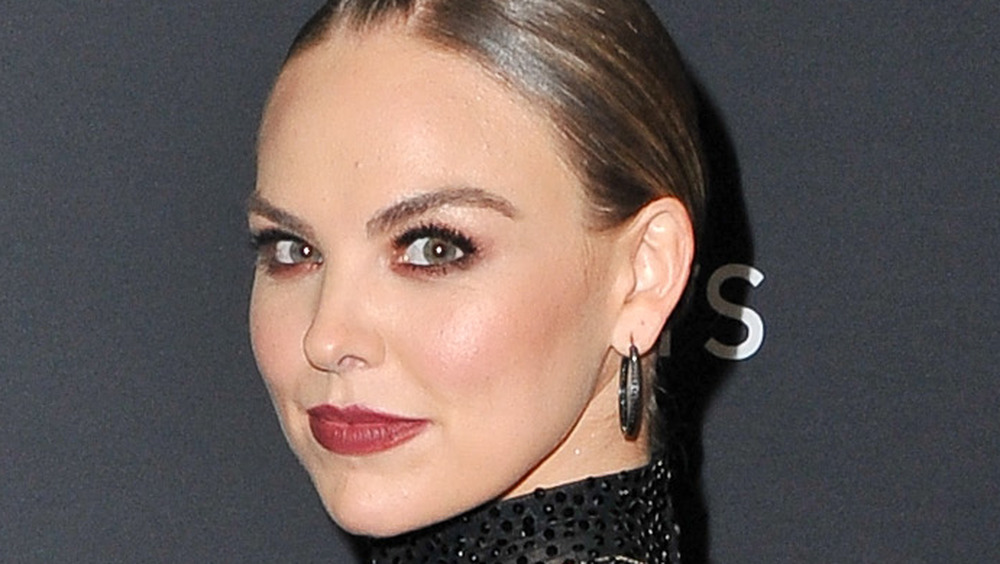 Allen Berezovsky/Getty Images
In May 2020, Hannah Brown apologized via her Instagram story for posting the video of herself singing the n-word in Dababy's song. "I owe you all a major apology," she wrote, per CNN. "There is no excuse and I will not justify what I said. I have read your messages and seen the hurt I have caused. I own it all. I am terribly sorry and know that whether in public or private, this language is unacceptable. I promise to do better." 
Hannah's apology fell flat for many, including Rachel Lindsay who later reacted to the apology with a video of her own. "It's easy to make a statement, it's easy to hide behind words, but when you're bold enough to say the N-word on camera, on your platform ... then you need to be bold enough to use your face on camera and apologize in the same way that you said the word," Rachel said, per Us Weekly. "I'm not discrediting the apology, I'm just saying we can't give people a pass for this. You have to hold people accountable for what they're doing."
Hannah issued a second, lengthier apology two weeks after the initial drama. "I will be a part of the solution, and you will see that," she said, per Refinery29. "From the bottom of my heart, I am so sorry. I'm sorry to everyone I hurt and disappointed. I promise to continue doing better, I promise."