The Meaning Behind DaBaby's Name Explained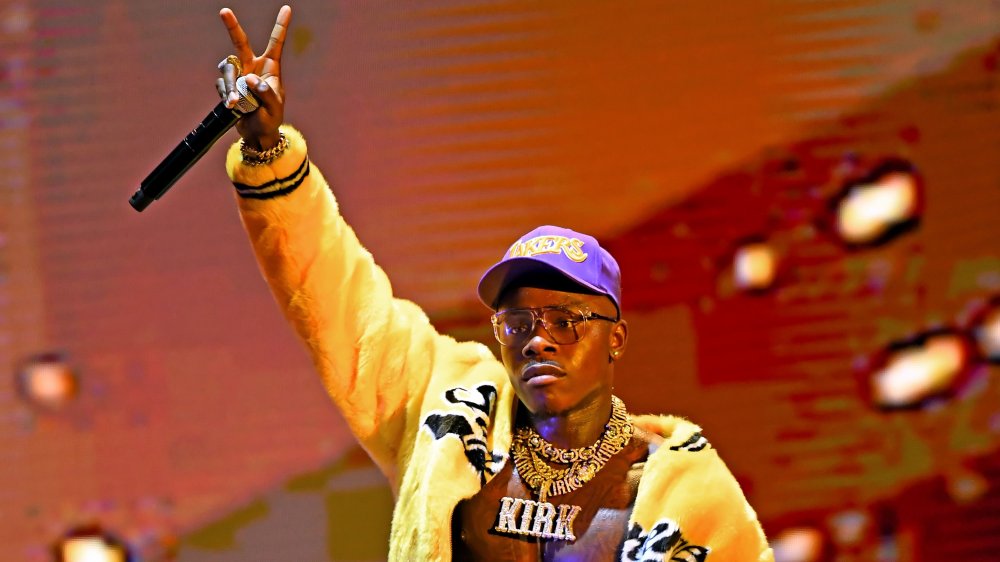 Kevin Winter/MTV VMAs 2020/Getty Images for MTV
DaBaby quickly rose to rap stardom with the 2019 release of his breakthrough single "Suge," and the success of his 2020 summer hit "Rockstar" featuring Roddy Ricch. DaBaby wasn't born knowing he would be a rapper, though. In fact, after life on the streets, he made the sudden decision to leave that life behind in 2014 because "he realized he could impact people's lives through music," per XXL.
"I had already been successful with the things I was doing on the streets; I really kind of got bored with it," DaBaby told XXL in May 2017. "I was all about touching people and influencing people. I always been that type of person. I was the one teaching people things; I just always had a way with my words and I always spoke with substance. I figured, what better way to touch people and change people lives than with the music."
But, just like he wasn't born on the fast-track to success, he also wasn't born with the name DaBaby. Born Jonathan Lyndale Kirk, the 28-year-old rapper originally started releasing music under the name Baby Jesus in 2014 with his mixtape NonFiction (per Complex), but he ultimately decided to change it to DaBaby in 2017.
Of course, the North Carolina native isn't the first artist to use a stage name: Machine Gun Kelly, Lady Gaga, Calvin Harris, and countless others use monikers. So, what's the meaning behind the name that's stuck with DaBaby during his climb to the top of the charts?
DaBaby adopted his famous moniker in 2017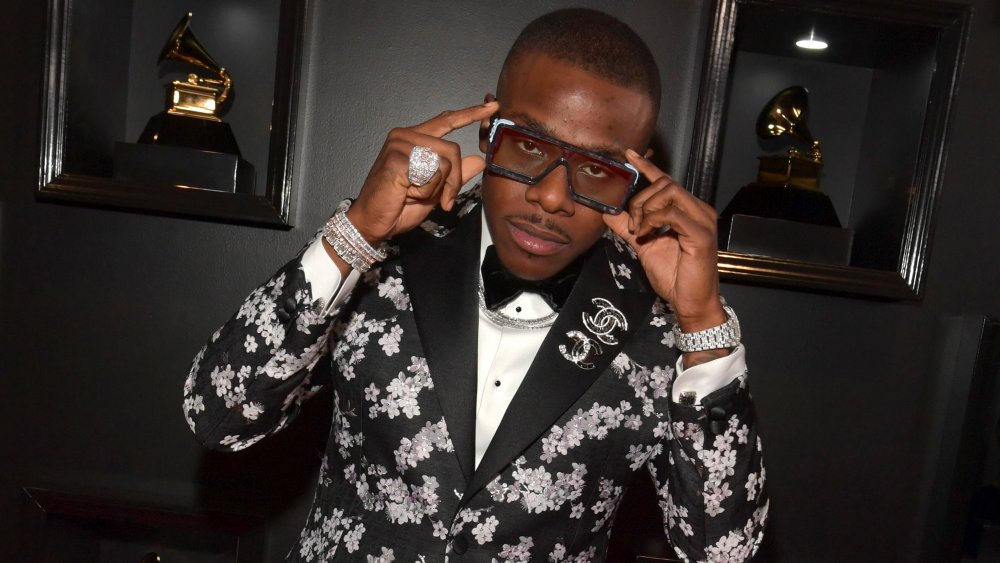 Lester Cohen/Getty Images
In the introduction track to his album God's Work Resurrected (via Genius), DaBaby explains that he changed his name in 2017 to stay out of politics. "Leave out the 'Jesus,'" he raps. "Just switched out my name for political reasons." While DaBaby likely chose this more neutral name to help expand his audience, he wasn't too concerned about losing any followers as he transitioned away from Baby Jesus. "The name change, it just shows me the amount of love and respect people have for me," he told XXL. "To change the name and not lose any traction, that's something a lot of people have trouble doing. When it comes to 2017, we're ready to work."
Also, DaBaby's father — who passed away six months before the release of his son's second album Kirk, which bears the family name — instilled the work ethic and belief system that motivated DaBaby's second name change. "I just had that mindset to never settle," he told Billboard in October 2019. "That's a credit to my pops, too. He used to say 'the sky's the limit' every time we talked. Never be complacent, always strive for more.'"
While "Jesus" isn't part of his name anymore, DaBaby still has a strong relationship with God. "It's [about] expressing how grateful I am, more than anything. Asking him for more lessons..." he told Billboard. "We planned this from the get-go, me and God. I asked him for it and met him halfway."