Dababy's Net Worth: Here's How Much The Rapper Is Worth Now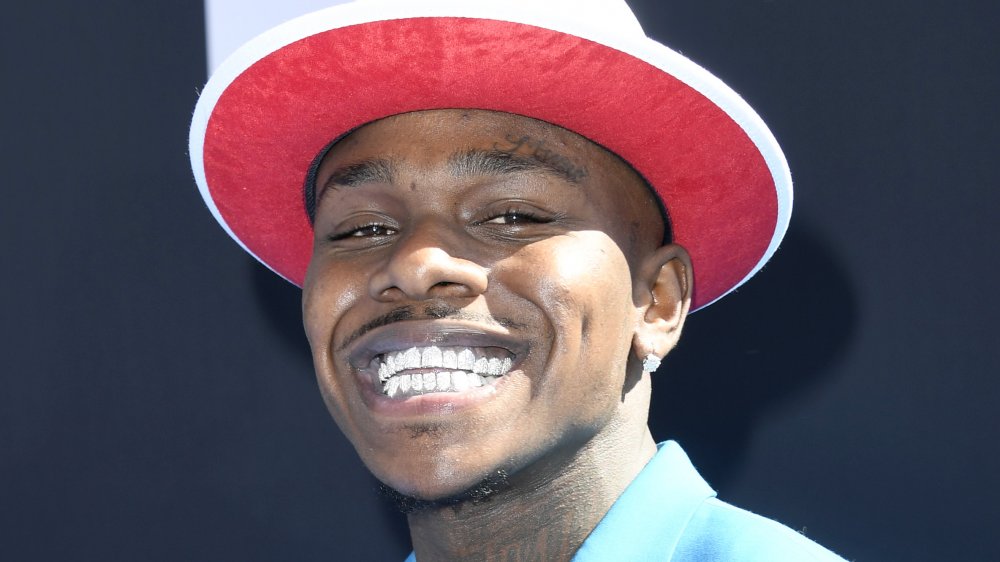 Frazer Harrison/Getty Images
Make way for DaBaby. Born Jonathan Lyndale Kirk, the Charlotte, N.C.-based rapper reportedly began dropping mixtapes in 2015, but in 2019, he broke into the mainstream with his major-label debut, Baby on Baby. It included the breakthrough single "Suge" (the title references music executive Suge Knight), which peaked at No.7 on the Billboard Charts. The accompanying music video has amassed a whopping 250 million views and counting, and the track has attracted critical acclaim too, including two Grammy nods in 2019. But DaBaby was still crawling, so to speak.
Continuing his winning streak, the rapper released another album in 2019, and with it, "BOP," which lived up to its name with 371 million Spotify plays to date. With solid bars and the rapper's likable personality on display, it was a sure-fire hit. The prolific star put out yet another album in 2020, Blame it on Baby, which became his second No. 1 album, per Billboard. It includes the massive single ROCKSTAR (feat. Roddy Rich), which spent 11 weeks in the No. 1 Songs of the Summer slot, essentially making this the summer of DaBaby.
As the rapper gears up to perform at the 2020 MTV Video Music Awards on Aug. 30, 2020 (He's nominated for four awards, including artist of the year) with the likes of the Black Eyed Peas, Lady Gaga, and more, let's press pause for just a moment to investigate DaBaby's impressive net worth. 
DaBaby is worth millions, but it could be more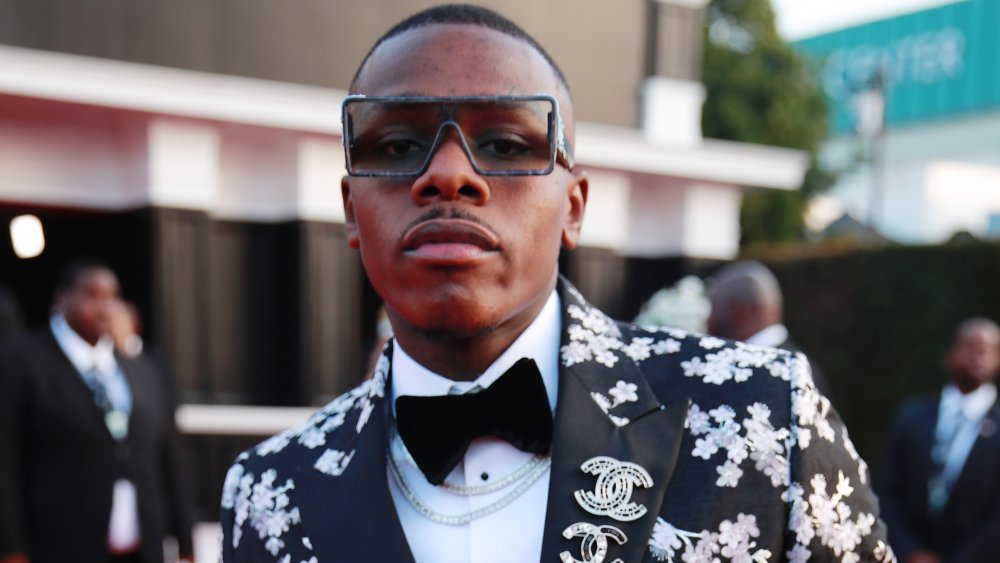 Rich Fury/Getty Images
DaBaby's net worth is a decent $3 million, according to Celebrity Net Worth – a fortune undoubtedly fueled by his three chart-topping studio albums, but the rapper told BigBoyTV that his bottom line would be larger if he'd toured in the summer of 2020.
Clearly, the rapper is getting used to the good life. XXL reported that in April 2020, while giving fans an Instagram house tour, DaBaby forgot that his mansion included a movie theater. "No cap. No funny sh*t. I ain't trying to flex or nothin'. I forgot I had a movie theater in my crib," the rapper said on his Instagram Story. Frugality is apparently not a priority for DaBaby at this point in time. "You gotta show the money when you become a rapper," he told Billboard. "I can't wear a hoodie every day and act like I don't know no better, you get what I'm saying?" 
This rising star has also been charitable. When "a homeless mother named Amanda, with her young child in tow, approached DaBaby at a meet and greet event and asked him if he would buy some of her hats" in 2019, XXL reported that DaBaby responded by "hand[ing] her $1,000 in cash."