What Jeannie From How To Lose A Guy In 10 Days Is Doing Now
There are few romantic comedies that stand the test of time like How to Lose a Guy in 10 Days. The premise is simple enough: a journalist (played by Kate Hudson) embarks on an article about finding the perfect man... and then dumping the perfect man. It's the ideal "what not to do" advice column. The only hitch? She falls for him — and how could she not? The eligible bachelor is none other than Matthew McConaughey! 
As How to Lose a Guy in 10 Days is eyed for a reboot, per Page Six, it's only fitting to find out what some of our favorite supporting characters are up to now in real life. Of course, who can forget the scene-stealing best friend and fellow magazine writer Jeannie, played by Annie Parisse? While it's been close to two decades since How to Lose a Guy in 10 Days came out, let's see what Annie Parisse has been doing in recent years. Keep scrolling to find out! 
Annie Parisse has had an impressive career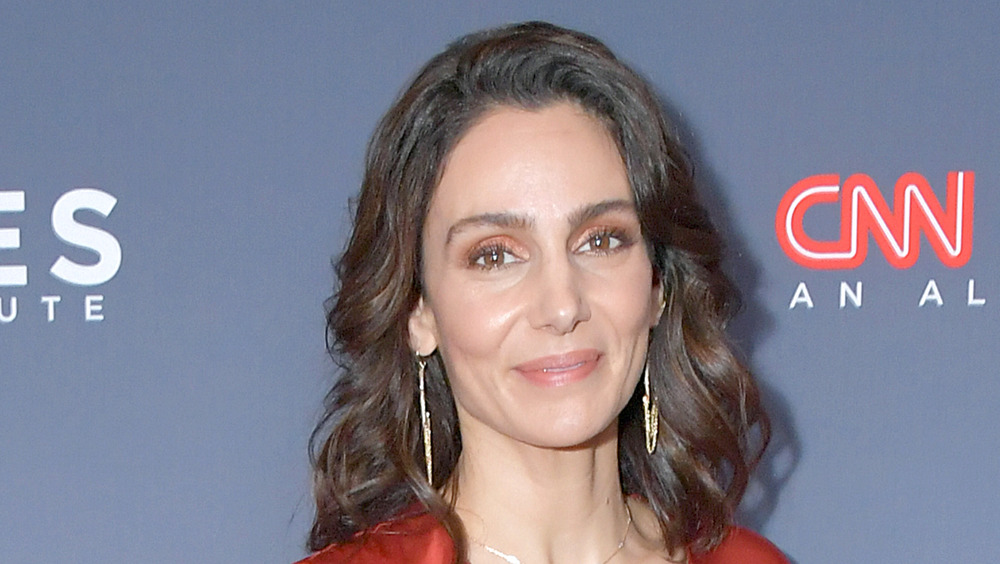 Michael Loccisano/Getty Images
Annie Parisse has had a long career in the film industry. Following How to Lose a Guy in 10 Days, the Alaska native went on to have a successful career in rom-coms like Definitely, Maybe and Monster-in-Law. She later transitioned into TV, mainly starring in criminal procedurals like Law & Order. She also appeared as a feminist icon Midge Costanza, an advisor to Jimmy Carter, in FX's Mrs. America in 2020. 
Parisse is married to fellow actor Paul Sparks, and together they have two children, per Hollywood Life. The private couple met and tied the knot in 2005, and they welcomed son Emmett in 2009, followed by daughter Lydia in 2014. Parisse's husband Sparks has had roles in House of Cards, Boardwalk Empire, Castle Rock, Waco, and Sweetbitter. This match made in primetime TV heaven proves that Parisse certainly didn't take her character's advice in How to Lose a Guy!