The Truth About Paris Hilton's Engagement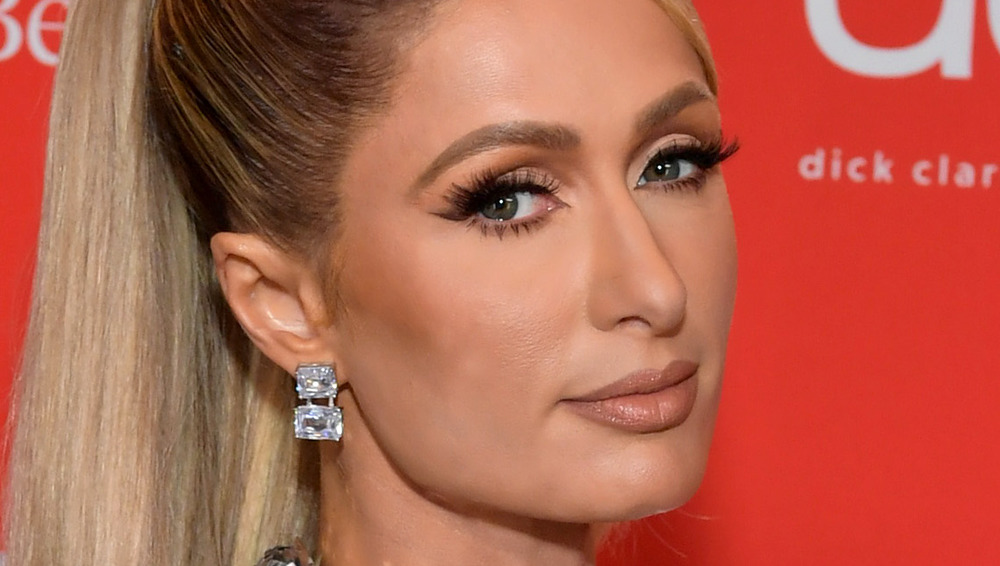 Emma Mcintyre /ama2020/Getty Images
Paris Hilton is engaged to her businessman boyfriend Carter Reum, according to People. Reum proposed to the reality star while on a private island getaway for her 40th birthday.
"This past year with COVID has accelerated so many things," Hilton told People. "As someone who traveled constantly, I had a chance to stay home and reevaluate what was important to me." The entrepreneur and DJ added that her relationship and the time they spent together was "a gift," and that she is "excited for our next chapter."
Reum explained that he had gotten "the unique opportunity to get to know the real Paris on a daily basis just the two of us during these past 15 months," and that he "couldn't be more excited and lucky" to have her as his future wife. "She shines with her kindness, work ethic, authenticity, and her voice in making the world a better place and she will do the same as a future mother and wife," Reum shared.
Hilton shared pictures of Reum's proposal on her Instagram, describing how he arranged "a special trip to tropical paradise" to celebrate her birthday. "As we walked to dinner along the beach, Carter led us to a cabana adorned with flowers and dropped to one knee," the celeb wrote. "I said yes, yes to forever. There's no one I'd rather spend forever with."
After the proposal, the couple's family members (including Hilton's sister Nicky and Reum's brother and ex-business partner Courtney) joined them for a private party.
Paris and Carter knew each other for 15 years before their first date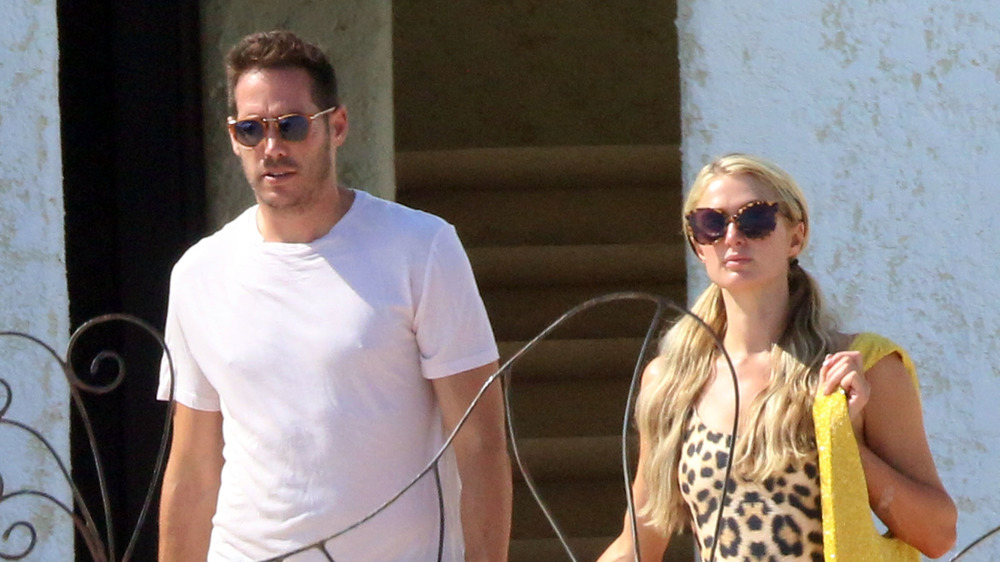 Clasos/Getty Images
According to Vogue, Carter Reum is a venture capitalist who has previously invested in start-ups like Lyft. Reum and Paris Hilton started their relationship in December 2019 but had known each other through mutual friends for 15 years before they became romantically involved, as People reported.
Hilton told People that since their first date, they "haven't spent a night apart since." In an Instagram post for their one-year anniversary in December 2020, the DJ and entrepreneur revealed how she got together with Reum, writing: "Ever since the moment we locked eyes, I knew there was something special about you. And then when we had our electric kisses on the tennis court I saw that I was exactly right! I will always be so grateful that I went to the Hamptons for Thanksgiving. I know for a fact this all happened for a reason."
Reum also stood by his fiancee in 2020 when she leveled allegations of abuse against the boarding school Provo Canyon, where she was sent as an adolescent, in her documentary This Is Paris. He accompanied Hilton while she addressed lawmakers at Utah's Capitol building about the issue, and she thanked him for being by her side in an emotional post.