The Real Reason Bam Margera Was Fired From Jackass 4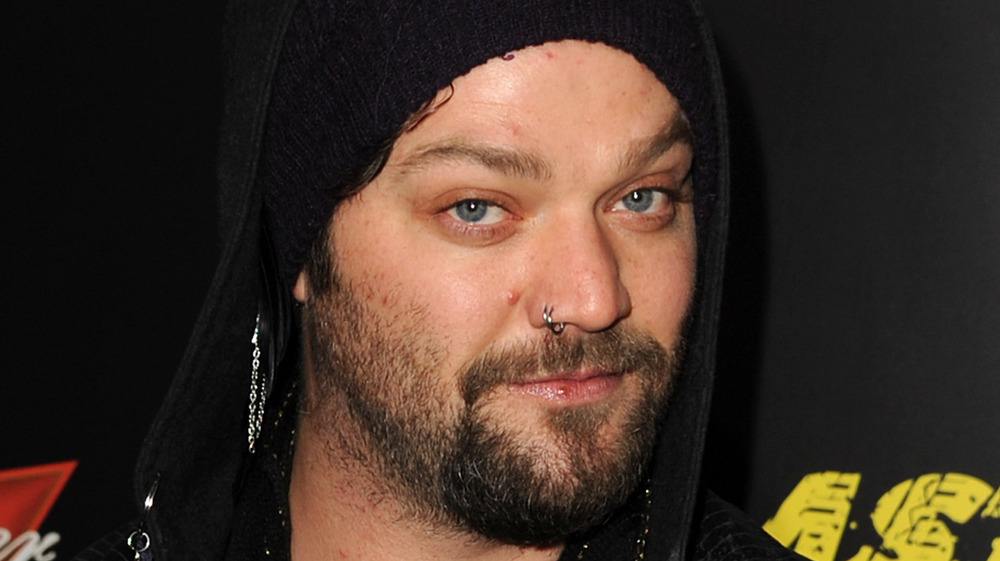 Kevin Winter/Getty Images
Bam Margera has been fired from Jackass 4 because he reportedly broke his contract with the film's producers. According to TMZ, the original cast member botched his side of the bargain and failed to meet certain contractual requirements. The production team was supposedly "worried things would go left because of his past substance use and erratic behavior," TMZ reported
Sources told TMZ that the skateboarder-turned-stuntman was reportedly facing a handful of conditions and restrictions that focused on his wellbeing. He supposedly signed a deal committing to stay sober, see a psychologist, and submit to routine drug tests. "It's unclear which specific condition was the final straw," the tab reported.
When Jackass 4 producers shared their decision to terminate Margera, he apparently did not take it well.
Bam Margera calls on fans to boycott Jackass 4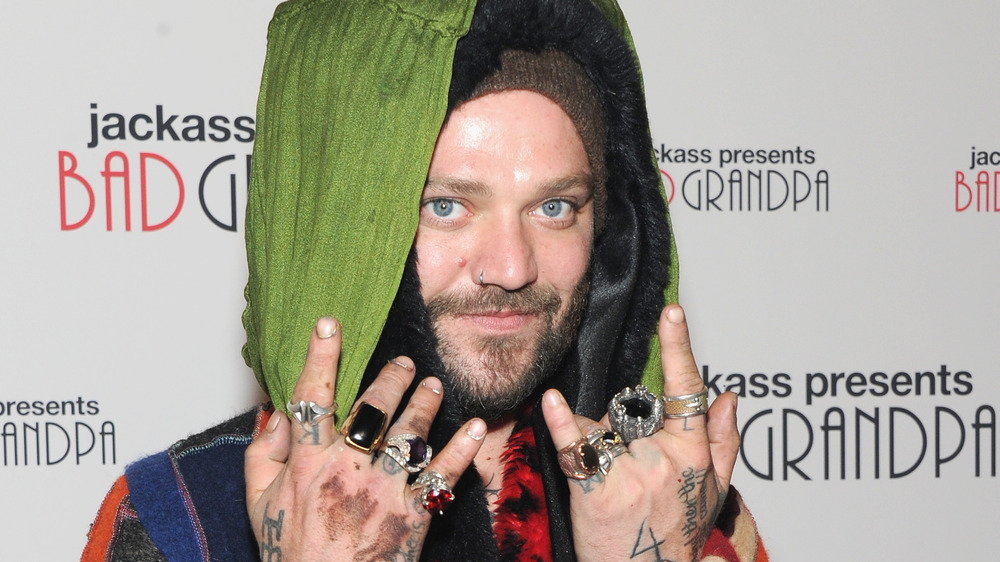 Jamie Mccarthy/Getty Images
Bam Margera flipped out at the news that he'd been let go from Jackass 4 — the franchise he helped launch as an MTV series in 2000. A furious Bam Margera took to social media on Feb. 11, 2021 to rant about his termination.
"[Jackass] was like my family, that won't let me in because they say I'm out there being a jackass on TMZ," Margera told his more than 2.2 million Instagram followers in a since-deleted video (via Looper). "So I can't be in Jackass because I'm out there being a jackass?" 
Margera asked his fans to boycott the movie because the Paramount producers were allegedly treating him unfairly. The next day, Margera uploaded another video to announce that he was getting help for his issues.
Jackass 4 is slated to hit theaters on July 2, 2021. According to Deadline, "Paramount took the brand created by Johnny Knoxville, Spike Jonze and Jeff Tremaine to the big screen in 2002. Through three movies to date, the franchise has racked up more than $335M worldwide." Margera had been a part of that empire, but this could be the end of the road.
If you or someone you know is struggling with substance abuse and mental health, please contact SAMHSA's 24-hour National Helpline at 1-800-662-HELP (4357).